Criminals
Casey Anthony Was Acquitted For Murder - But What Do You Really Know About Her Case?

Even after her body was discovered, no one could say for sure what happened to Caylee Anthony. In 2008, the two year old was found dead in the woods near her grandparents' house, and her mother Casey Anthony was the prime suspect.
After the story broke, the gorgeous 22-year-old mother was criticized by the media for partying while her daughter was missing, and for showing no emotion in the courtroom. Once people realized that Anthony had waited over a month to report her daughter missing, it was hard not to wonder, "Did Casey Anthony murder her daughter?"
Despite all the seemingly concrete Casey Anthony murder case facts, the mother was acquitted in 2011, after her defense convinced the court that Caylee had accidentally drowned. From there, Anthony's life continued to be fascinating, as she declared bankruptcy in 2013, and later moved in with one of the private investigators who helped her during the trial. While in the eyes of the law, Anthony is not guilty, it's hard to believe that someone who could smile at a picture of their daughter's skull is truly innocent.
Anthony Spent Her Time Partying While Her Daughter Was Missing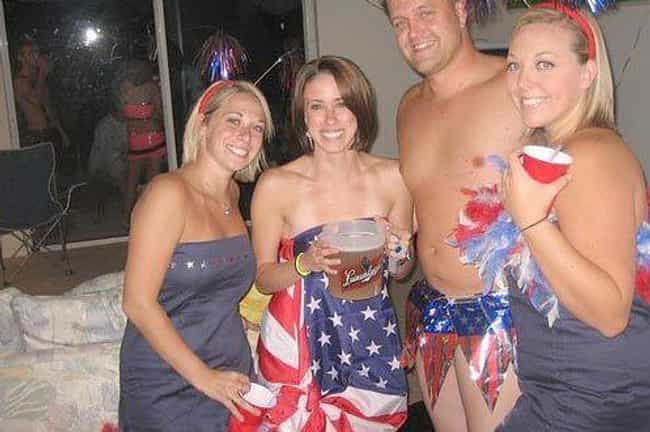 Although Caylee Anthony's remains were found in July 2008, forensic analysis revealed that she had died about a month earlier in mid-June. While her daughter's body rotted, Anthony was partying like crazy. She worked as a shot girl at Fusion Nightclub in Orlando, and entered a Hot Bodies contest four days after Caylee died.
At the time, Anthony lived with her boyfriend and a few other roommates, yet she never mentioned to them that her two year old had died, or that she was missing. She actually told her friends that Caylee was at Disney World with a nanny.
Two Differing Autopsies Were Performed On Caylee's Body
Both the prosecution and the defense in the Anthony murder trial had experts perform autopsies on Caylee's remains. Medical examiner Dr. Jan Garavaglia's findings concluded that Caylee was a victim of homicide, though she could not determine the way in which she was murdered.
Anthony's defense called Dr. Garavaglia's work "shoddy," and brought in forensic pathologist Dr. Werner Spitz, who argued that he could not definitively say whether or not Caylee had been murdered. As was the case with Garavaglia's autoposy, Spitz was also unable to surmise a definitive cause of death.
Anthony's Father Went Missing Shortly After Caylee
George Anthony — the father of Casey and grandfather of Caylee — was found by Florida police with a five-page suicide note on January 23, 2009. George had been reported missing the previous night by their family's lawyer, Brad Conway. Soon after that, he began texting suicidal messages to his friends and family, which the police used to track his location.
Authorities found George in a hotel, surrounded by pill bottles, the contents of which he had partially consumed. He was taken to a hospital for a mental health evaluation. Most people believe that George's depression was brought on by the stress surrounding his granddaughter's murder case.
The Software Used To Check Anthony's Computer Malfunctioned
John Dennis Bradley used investigative software to reveal that Anthony had Googled the word "chloroform" more than 80 times, then deleted the searches. Anthony's mother, Cindy, would later tell the court that she was the one who searched for the chemical on the family computer. Even when the prosecution presented evidence that placed Cindy at work during the time of the computer searches, she insisted that she had been home.
Later in the trial, Bradley realized that his software had malfunctioned, and that "chloroform" had only been searched one time, directing the user to a website about its use in the 1800s.