Entertainment
What The Cast And Crew Of 'Roseanne' Thinks About Its Cancellation

Roseanne Barr has tweeted racist, Islamophobic, misogynistic, and transphobic things for years, and she's hardly the first problematic celebrity. However, the conservative comedian really pushed the boundaries when she made a vile racist comment about former President Obama adviser Valerie Jarrett in late May 2018. ABC didn't approve, and the wildly successful reboot of Barr's namesake television show was canceled. Unsurprisingly, multiple responses from the Roseanne cast and crew about the series cancellation emerged; many people addressed the title character's problematic comments.
Not only did ABC president Channing Dungey pull the plug on the reboot, several networks and streaming services that aired original Roseanne reruns have also scrapped the series from their lineups. Quotes about the end of the Roseanne reboot are both eye-opening and informative. Some say Barr may never work in Hollywood again.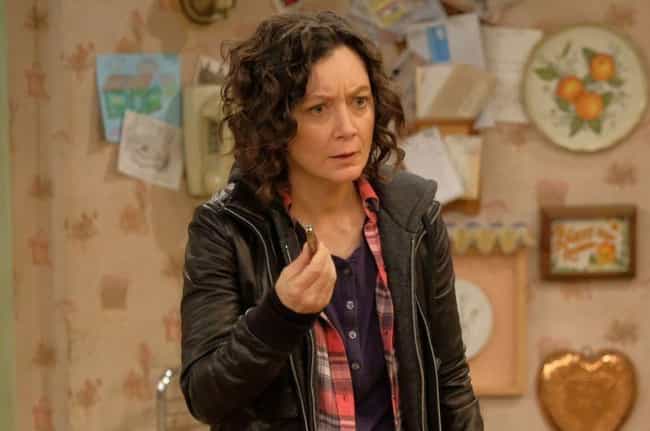 Sara Gilbert, who played Roseanne's daughter Darlene, took to Twitter after the comment about Valerie Jarrett. The show had not yet been canceled, but Gilbert was quick to distance herself and the show (of which she was an executive producer) from Roseanne Barr's hateful rhetoric. She wrote:
Roseanne's recent comments about Valerie Jarrett, and so much more, are abhorrent and do not reflect the beliefs of our cast and crew or anyone associated with our show. I am disappointed in her actions to say the least.

This is incredibly sad and difficult for all of us, as we've created a show that we believe in, are proud of, and that audiences love – one that is separate and apart from the opinions and words of one cast member.
Barr replied, "Wow! Unreal."
see more on Sara Gilbert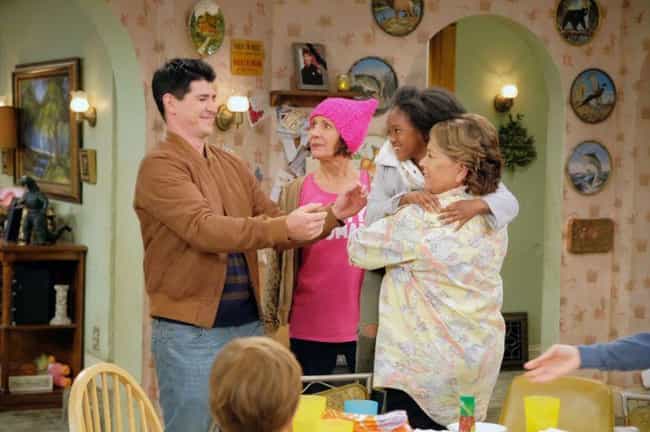 Michael Fishman, who played D.J., called Roseanne Barr out directly, saying:
Today is one of the hardest in my life. I feel devastated, not for the end of the Roseanne show, but for all those who poured their hearts and souls into our jobs, and the audience that welcomed us into their homes. Our cast, crew, writers, and production staff strived fo inclusiveness, with numerous storylines designed to reflect inclusiveness. The words of one person do not exemplify the thinking of all involved.

I condemn these statements vehemently. They are reprehensible and intolerable, contradicting my beliefs and outlook on life and society. I have always lived and taught my children to be inclusive. I believe our show strived to embrace different backgrounds and opinions, through open dialogue.

While I am going to miss being apart of the ABC family, I believe that to sit back, or remain silent in an attempt to distance myself from the actions/statements of others would unintentionally endorse or placate those statements which I find truly offensive.

My character was designed to represent the inclusive nature of my views. To represent portions of society often marginalized. In this moment it is important to be clear. We must stand-up against; bias, hatred bigotry and ignorance to make society a better place for all.
Barr responded, "I created the platform for that inclusivity and you know it…You throw me under the bus. Nice!"
see more on Michael Fishman
John Goodman, who played Roseanne's husband Dan, didn't seem fazed by the show's cancellation. He told Entertainment Tonight he'd "rather say nothing than to cause more trouble... I don't know anything about [Roseanne's tweet]." Later he added:
I wasn't't gonna get an Emmy anyway. I've been up there 10 times already, and if I didn't't get one, I'm not gonna get one.
see more on John Goodman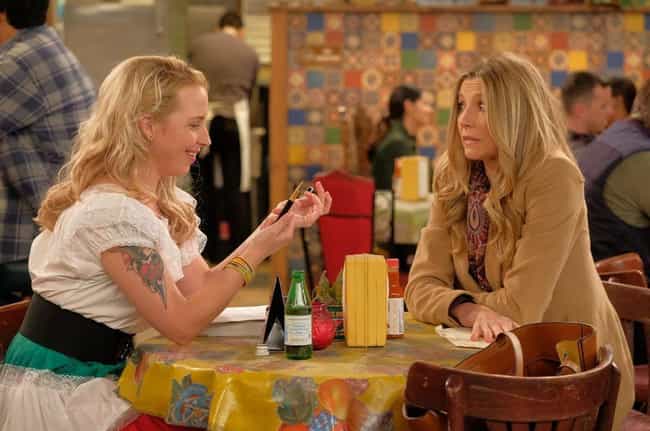 Lecy Goranson played Becky in Roseanne. She tweeted her sadness over the cancellation of the show, but was more upset about how hatred can impact people on a personal level and society as a whole. She wrote:
Devastated by the cancellation of @RoseanneOnABC. But more devastating are the effects of hate speech and racism on individuals and society. Thank you for your support. And, in the spirit of our amazing crew, spread love not hate!
see more on Lecy Goranson