Entertainment Franchises
What The Original Cast Of Baywatch Looked Like Vs. The Stars Of The New Movie

Updated May 15, 2020
140.7k views
9 items
Baywatch - the classic TV show about Los Angeles County lifeguards who run in slow motion and look great doing it - finally made the jump to the big screen in 2017. And the new Baywatch movie cast looked more than ready to strap on their red suits and save the day, but how do they stand up to the original Baywatch characters? To be fair, some of the new characters don't share the same name as their predecessors, but definitely are similar in spirit. That being said: is Dwayne Johnson really be the Grade-A American man meat that David Hasselhoff embodied for 11 seasons and two spin-offs? Have or will any of the Baywatch babes become a pop culture icon like Pamela Anderson? The only way to know is to compare the stars of Baywatch then vs. now.
Who is in the new Baywatch movie? Well, Zac Efron and Dwayne Johnson for starters, along with a bunch of babes. If you love a plot that involves sexy bathing suits, drug smugglers, and amazing jet ski chase scenes, this is the movie for you. But was this movie as good as the original series? Did audiences get to bask in the glow that is Mitch and Detective Ellerbee's winter/summer friendship? Did people learn life lesson's from Mitch's mentor? And more importantly, who was the non-lifeguard comic relief? All of those questions, and more, are answered on this rundown of the Baywatch cast then vs. now. Still can't get enough Baywatch? Watch more shows like Baywatch here.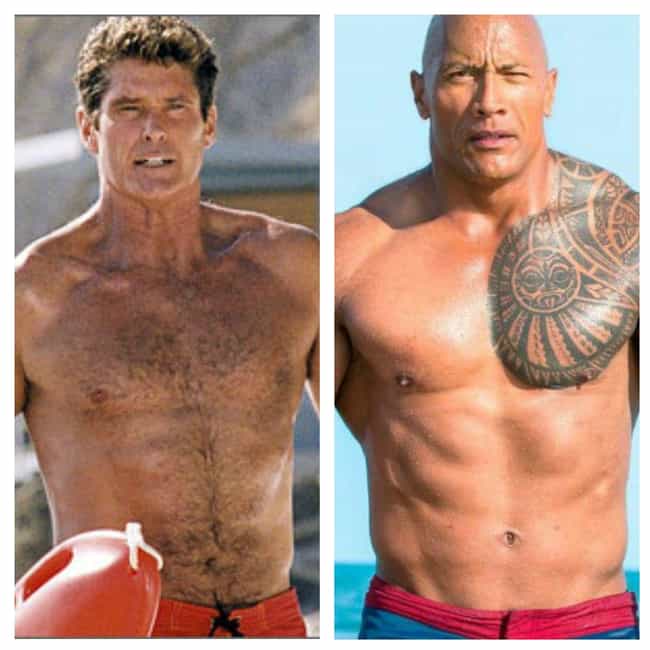 The Old Mitch: David Hasslehoff
The New Mitch: Dwayne "The Rock" Johnson
How do you compare Dwayne Johnson and David Hasselhoff? They each bring a different meaty charm to the character of Mitch Buchannon - the badass sex symbol who is also wise and caring. While each actor has no problem being a leader of (scantily clad wo)men, they each have a different method. The original Mitch was a calm, collected guy who followed his dream of solving crimes on the beach while dealing with a strained relationship with his father. That seems less like the deal in the 2017 update of Baywatch, and this version of Mitch has a very over the top, super positive, tough guy thing going on. As lifeguard leaders it really depends on if you prefer a former German pop star or a former professional wrestler.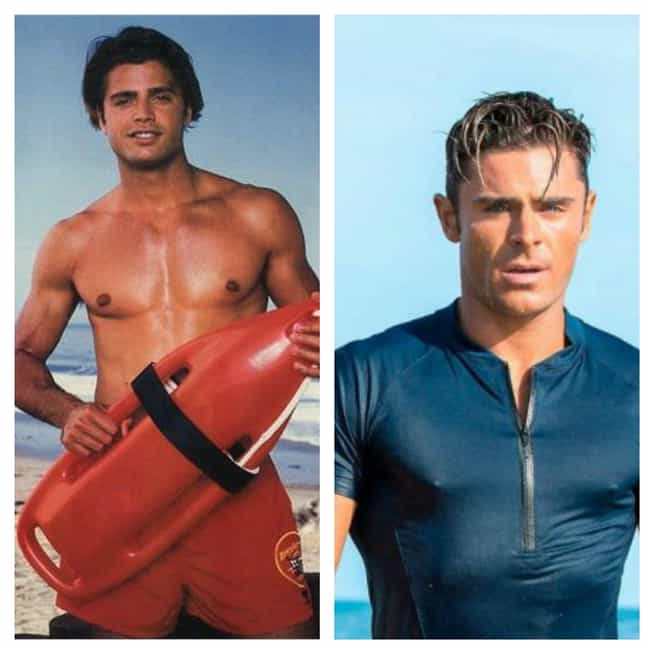 The Old Matt: David Charvet
The New Matt: Zac Efron
In the original series, Matt Brody was a super hot dude who dated both Summer Quinn and C.J. Parker in between stints of hanging out in France. He was kind of douche. Fast forward to 2017, and Matt Brody is still a douche but he's played by Zac Efron as a disgraced former Olympian turned lifeguard/foil to Dwayne Johnson's Mitch. Both Matt Brody's are hunky, but only one of them has the chameleon-like wit of Zefron.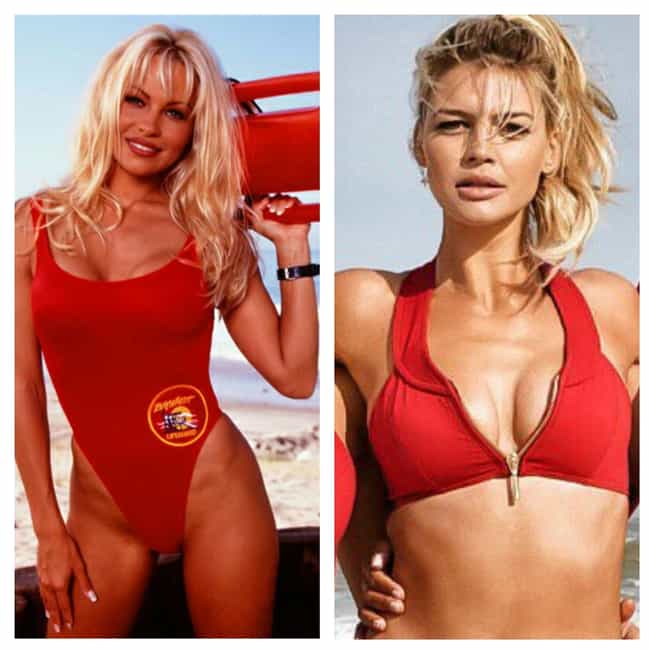 The Old C.J.: Pamela Anderson
The New C.J.: Kelly Rohrbach
Famously played Pamela Anderson, C.J. Parker was the classic blonde bombshell who was super into meditation and who dated both Matt Brody and Cody Madison (an Olympic swimmer). You may also remember that in Baywatch: Hawaiian Wedding she opened a bar and grill on Oahu. The film's version of C.J. seems to be carrying on the blonde bombshell routine, and it's not much of a spoiler to say that 2017 C.J. is 1992 C.J.'s daughter.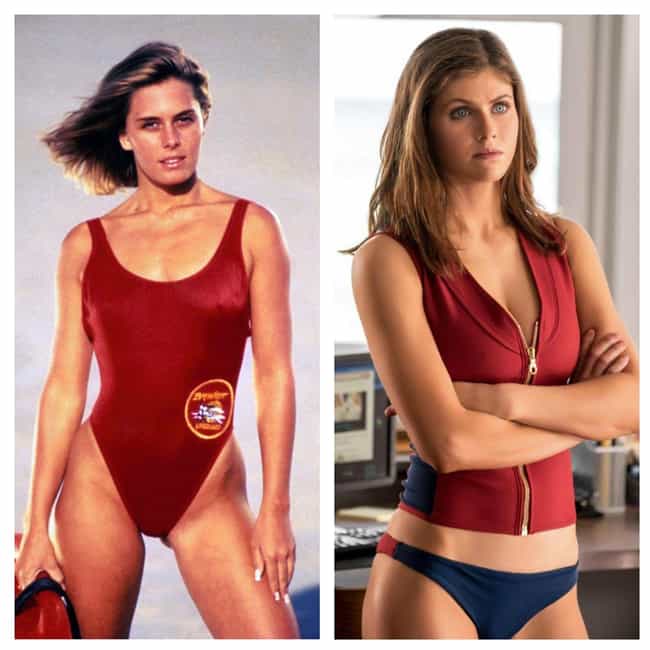 The Old Summer: Nicole Eggert
The New Summer: Alexandra Daddario
On the show, Summer Quinn was an ex-high school athlete who lived in a trailer with her mom, and she had bulimia. Life was rough for this lifeguard named after a season. None of those negative character traits are dragging Summer down in the new film. This time around she's a new recruit for the watch who may or may not live in a trailer park.