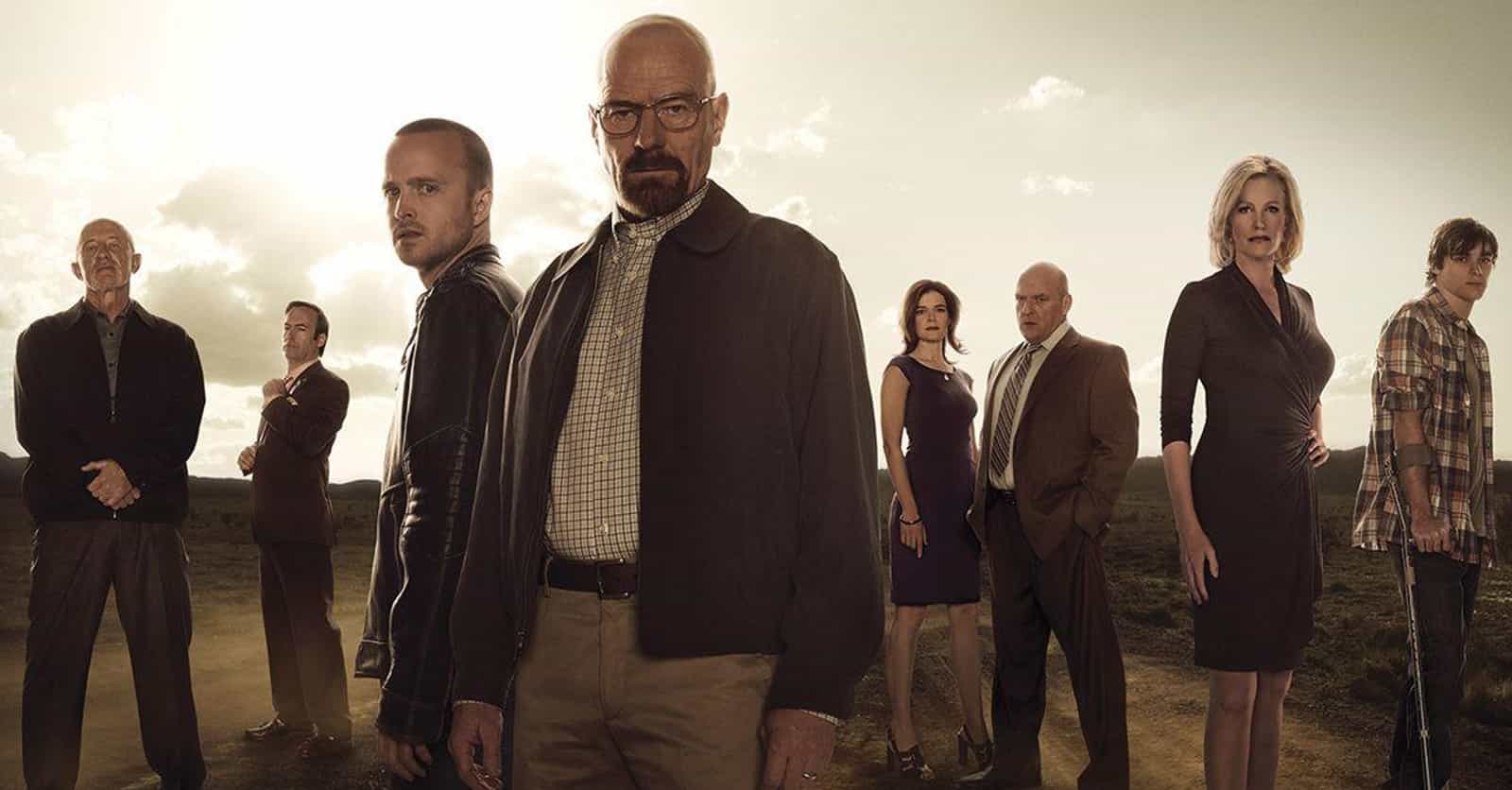 Photo: AMC / Sony Pictures Television
How the Cast of Breaking Bad Aged from the First to Last Season
Voting Rules
Vote up the characters who have changed the most from the first to the final season of Breaking Bad
The line between good and bad was often blurred during the five season run of AMC's Breaking Bad. Many members of the Breaking Bad cast changed a lot during the series, while others kept their appearances and nature consistent throughout their tenure. A few characters' looks also changed from episode to episode as they sustained injuries from their enemies.
So, how old is the cast of Breaking Bad? Bryan Cranston was 52 when he first broke bad as chemistry teacher-turned-meth mogul, Walter White. Aaron Paul was only 29 when he started playing the now iconic role of Jesse Pinkman.
Dean Norris - who played Hank Schrader from the time he was 45 to 50 - appears to have not aged a day during his five seasons on Breaking Bad.
Who do you think changed the most during their time in the Albuquerque drug world? Take a look at the Breaking Bad cast then and now vote up the characters who changed the most.
---
A bright-eyed 29-year-old Aaron Paul portrayed Jesse Pinkman from his time as a low-level meth maker in season one to a guilt-ridden drug lord eager to find a way out in season five. Pinkman's appearance was often marred by the bruises and cuts he received in many a deal gone bad.

Though his looks may have changed over the years, his trademark saying "Yo, B*tch" was a constant throughout the series.

Age: 44
Birthplace: Emmett, Idaho, USA

Bryan Cranston was 52 when he first broke bad as chemistry teacher turned meth mogul, Walter White. His character's look - and his personality - changed a lot across five seasons due to his struggles with illness as well as his rise to badness.

Cranston starred in all five seasons of Breaking Bad (which concluded when that actor was 57), but he still had time to appear in a number of movies during that time, including The Lincoln Lawyer, John Carter, and Argo.

Age: 67
Birthplace: Hollywood, California, USA

Steven Michael Quezada portrayed the recurring role of Hank's partner Steven Gomez throughout all five seasons of Breaking Bad from the time he was 45 to 50. Gomez remained Hank's right-hand man each season and his biggest change came from the addition of some facial hair in the final season.

Age: 60
Birthplace: Albuquerque, USA, New Mexico

Anna Gunn was 40 during season one of Breaking Bad. The biggest change to her appearance came from the fact that Skylar While was pregnant during the first season. As Skylar's naivete wore away, she struggled with the reality of her husband's deeds.

Age: 55
Birthplace: Santa Fe, New Mexico, USA

RJ Mitte portrayed Walter White, Jr. (AKA Flynn) from the time he was 16 to when he was 21. He grew taller throughout five seasons of Breaking Bad, but otherwise kept a similar look. His character alternated between a undying devotion to his father and a disgust of everything Walter White, Sr. stood for.

Age: 31
Birthplace: Lafayette, USA, Louisiana

Dean Norris - who played Hank Schrader from the time he was 45 to 50 - didn't seem to age a day during his five seasons on Breaking Bad. Schrader sustained some terrible injuries and suffered from PTSD, but his moral compass and investigative mind only sharpened over the years.

Age: 60
Birthplace: South Bend, Indiana, USA