Then And Now
How the Cast of Cheers Aged from the First to Last Season
Updated May 8, 2020
414 votes
79 voters
4.9k views
10 items
List Rules Vote up the characters who have changed the most from the first to the final season of Cheers.
From creating hilarity while spending time at the bar to helping each other through the ups and downs of relationships, viewers laughed along with the characters of Cheers for 11 hilarious seasons. From the first season running in 1982 through 1982 to the eleventh season premiering in 1992, the cast aged right along with the barflies, waitresses, and barkeeps. A few Cheers characters had less hair in the final season, but others hadn't aged a day.
How old is the cast of Cheers? Ted Danson was 35 when he first stepped behind the bar as the baseball star turned barkeep Sam Malone in season one of Cheers. He starred in all 11 seasons of the Boston-based show which ended when he was 45. Rhea Perlman was nominated for ten Emmy Awards for the 11 seasons she spent on Cheers - from ages 34 to 45 - as the no-nonsense waitress Carla.
Sadly, Coach actor Nicholas Colasanto passed away during the third season when he was 61 years old. Following Colasanto's death, a 24-year-old Woody Harrelson joined the cast in its fourth season.
Which Cheers cast members do you think aged the most in the series' 11 season run? If you find yourself missing these characters, you can also watch shows like Cheers anytime. Take a look at this Cheers cast then and now list and vote up the characters that changed the most.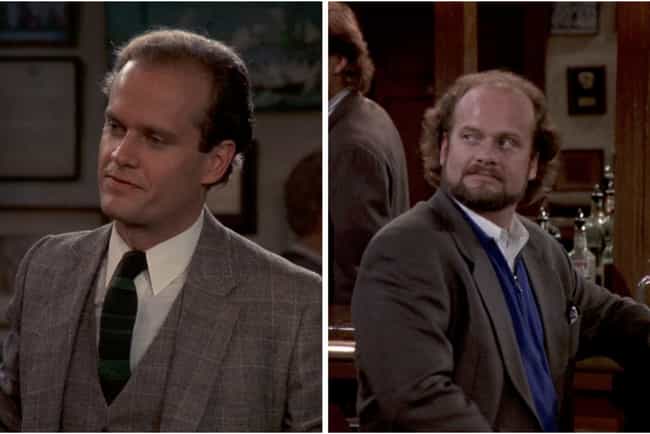 Kelsey Grammer was 27 during the first season of Cheers on which he played the pretentious yet personable psychiatrist Frasier Crane. He was 38 when the show ended in 1993 though he would go on to portray the character for 11 more years on the highly-successful spin-off, Frasier.
Age: 64
Birthplace: Saint Thomas, United States Virgin Islands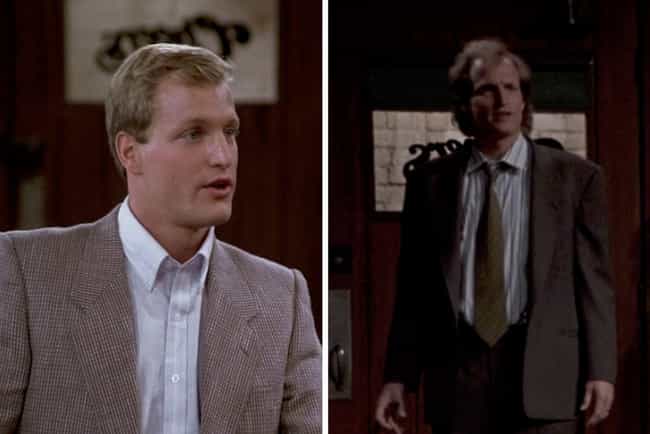 At 24-years old, Woody Harrelson joined the cast of Cheers in its fourth season. His character Woody Boyd was hired as a bartender following the death of Coach actor Nicholas Colasanto in 1985. Following Cheers' eleventh and final season, Harrelson - then-31 - became a hit on the big screen appearing in such films as Natural Born Killers, Kingpin, True Detective, and Zombieland.
Age: 57
Birthplace: Midland, Texas, United States of America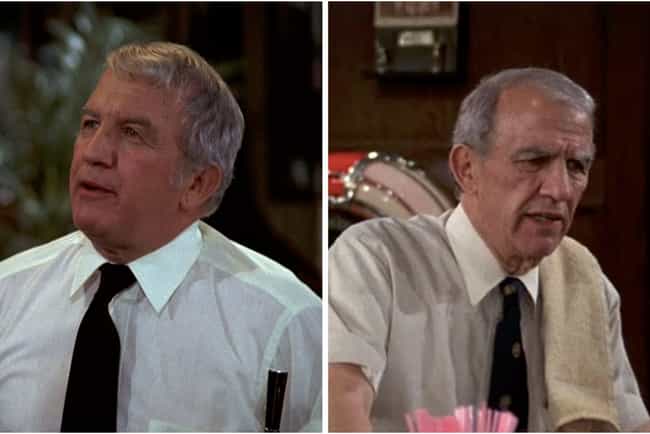 Nicholas Colasanto was 58 during season one of Cheers on which he played "Coach" Ernie Pantusso. He suffered from a heart condition - which contributed to his drastic weight loss between seasons - and, sadly, he passed away during the third season when he was 61 years old.
Age: Dec. at 61 (1924-1985)
Birthplace: Providence, Rhode Island, United States of America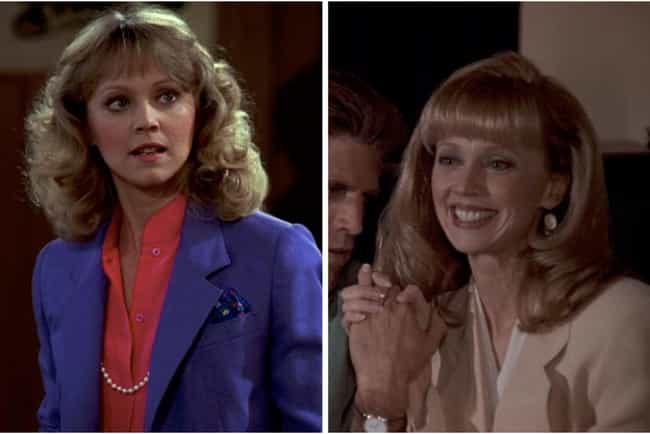 Shelly Long was 33 when her character Diane Chambers was abandoned by her fiance in the pilot episode of Cheers. She starred in the first five seasons and returned to give romance with Sam Malone one last try in the series finale when she was 43.
In a 2007 interview, Long explained that while she loved her time on Cheers, she never regretted leaving the show. "Working at Cheers was a dream come true... it was one of the most satisfying experiences of my life. So, yes, I missed it, but I never regretted that decision," she said.
Age: 69
Birthplace: Fort Wayne, Indiana, United States of America