Then And Now
How the Cast of Friends Aged from the First to Last Season

Updated January 17, 2020
13k votes
2.9k voters
187.7k views
7 items
List Rules Vote up the cast members whose looks changed the most between the first and last season of Friends.
We watched the cast of Friends cry, laugh, drink a ton of coffee, and go through a lot (both on and off screen) over their 10 seasons on air. The show started in 1994 and spanned the rest of the decade all the way into the early 2000s. Just as fashion and culture and society as a whole changed over the course of that time, so did the cast of Friends.
Do you remember what they all looked like during season one? From terrible hair (sorry Joey) to awesome hair (Rachel, every single season), and sort of nerdy (Ross) to slightly less nerdy (Ross, again), we watched the characters on Friends grow from young to old to, well, "older."
In real life, the cast members grew and changed too. Some got married and Botox'd (Courteney Cox), took up yoga (Jennifer Aniston), had babies (Lisa Kudrow), and worked through addiction issues (Matthew Perry). Since so many of us grew up with Friends and progressed in our own lives as the series was on air, we thought it'd be fun to look at how the Friends actors aged from the first to the last season. Check out this list and tell us who you think changed the most.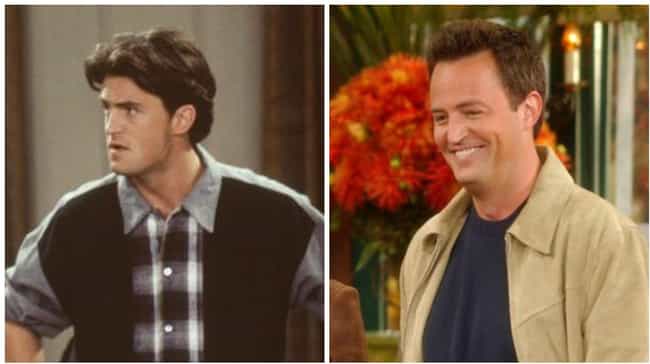 Matthew Perry's looks changed quite a bit between the first and last season of Friends. During an interview with People in 2013, Matthew Perry revealed that during the show's 10 season run, he abused alcohol routinely, and was also addicted to prescription medication, which would explain how Chandler's weight fluctuated throughout the seasons.
As he explained, "I was on Friends from age 24 to 34. I was in the white-hot flame of fame. The six of us were just everywhere all the time. From an outsider's perspective, it would seem like I had it all. It was actually a very lonely time for me because I was suffering from alcoholism. It was going on before
Friends
, but it's a progressive disease."
Age: 49
Birthplace: Williamstown, Massachusetts, United States of America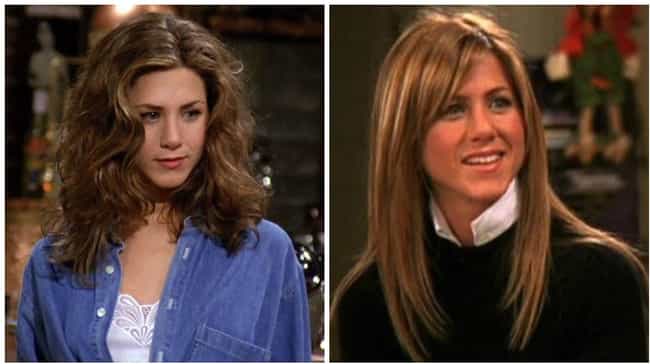 Jennifer Aniston was 25 when she filmed the first episode of Friends. While it might not seem super obvious to viewers, Aniston says, "We were a lot rounder [back then]." She credits yoga with toning up her body over the years.
And naturally, we have to talk about Aniston's hair. Throughout the years, Aniston seriously influenced how women wanted their hair cut. From waves to a bob to a lob, and long layers to even longer layers, Aniston set the tone for hair fashion.
Age: 50
Birthplace: Sherman Oaks, Los Angeles, California, United States of America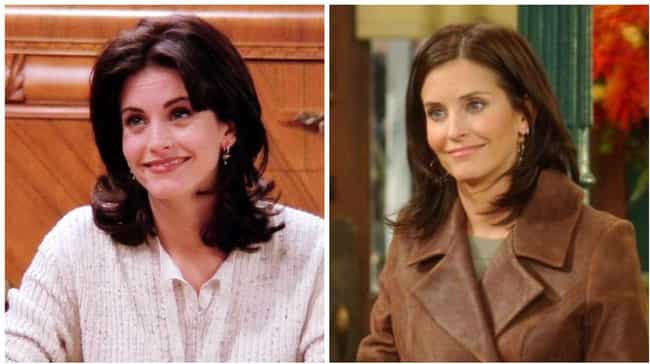 Monica Gellar basically showed us all how to rock a crop top. As the seasons went on she went from short to long hair, and her fashion matured away from the crop top days. Though Courteney Cox, who was 30 when the show first aired, has admitted to Botox, it seems that her face on Friends leaned out over the years.
Compare the left photo where she is 30 to the one on the right, where she is 40 - did she age backwards?
Age: 54
Birthplace: Birmingham, Alabama, United States of America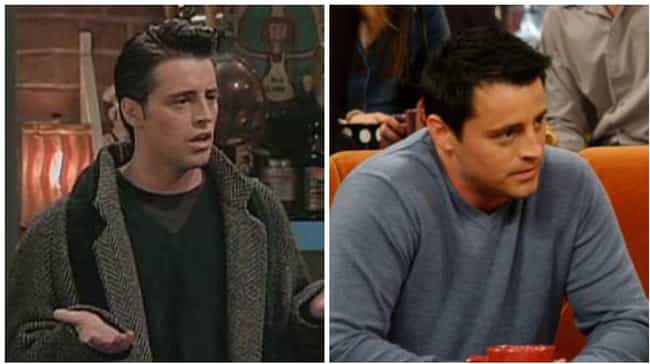 Forget Rachel's hair! Joey's hair is where the story is. It was long and flopped over his eyes in the first season, when LeBlanc was 27, and then it transitioned into more of a short and spiked looked over the years. In a post-show interview, LeBlanc revealed that he went gray at a young age and had to dye his hair the entire time he was doing Friends. Scandal!
Matt has also admitted to
dealing with weight gain
over the years - perhaps it was his character's love of meatball subs and pizza.
Age: 51
Birthplace: Newton, Massachusetts, United States of America