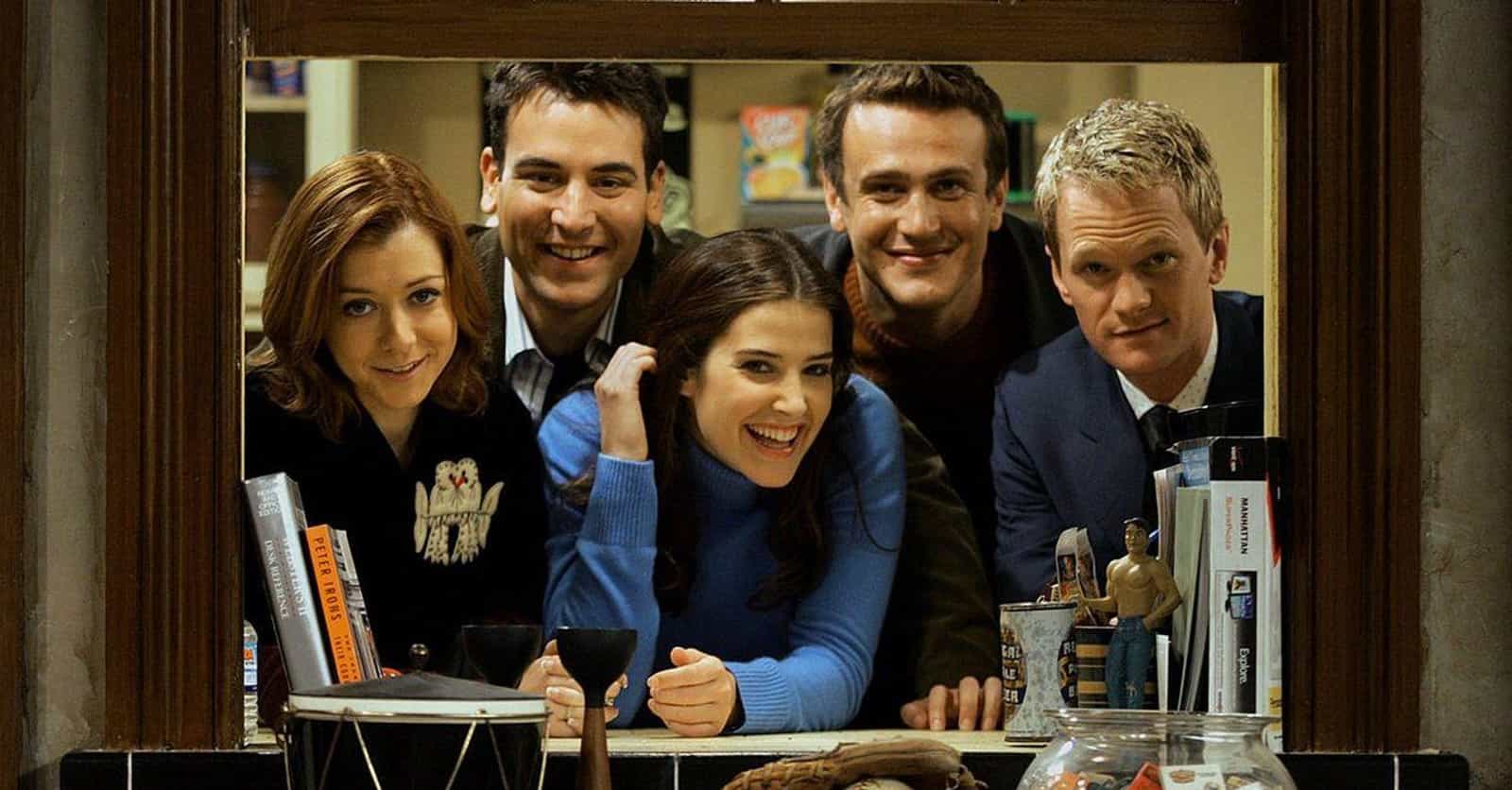 How the Cast of How I Met Your Mother Aged from the First to Last Season
From hanging out at MacLaren's to navigating the ups and downs of relationships, viewers laughed along while watching the cast of How I Met Your Mother for nine hilarious seasons. From the first season dropping in 2005 to the ninth season premiering in 2013, the cast aged right along with Ted Mosby and his best friends.
How old is the cast of How I Met Your Mother? Josh Radnor was 31 when he introduced the world to Ted Mosby during season one of How I Met Your Mother. He starred on the CBS series for all nine seasons, which ended when he was 40. From ages 23 to 32, Colbie Smulders played Robin Scherbatsk on all nine seasons of How I Met Your Mother.
The 32 year old Neil Patrick Harris first suited-up for his role as Barney Stinson in How I Met Your Mother's first season premiering in 2005. Alyson Hannigan was 31 when she played Lily in season one and Jason Segel portrayed Marshall from ages 25 to 34.
Which HIMYM cast member do you think changed the most in nine seasons? Once you're done looking back on this great series, you can also find something new to watch with our list of shows like How I Met Your Mother.
---
Josh Radnor was 31 when he introduced the world to Ted Mosby during season one of How I Met Your Mother. He starred on the CBS series for all nine seasons, which ended when he was 40.

After HIMYM concluded, Radnor starred in a pair of short-lived dramas, Mercy Street and Rise.

Age: 49
Birthplace: Columbus, Ohio, USA

From ages 23 to 32, Colbie Smulders played Robin Scherbatsk on all nine seasons of How I Met Your Mother.

More recently Smulders has joined the Marvel Universe appearing in such films as Avengers: Age of Ultron, Avengers: Infinity War, and Avengers: Endgame.

Age: 41
Birthplace: Vancouver, British Columbia, Canada

At 32 years old Neil Patrick Harris first suited-up for his role as Barney Stinson in How I Met Your Mother's first season premiering in 2005. He starred on the show for the next nine years.

In 2014, Harris won a Tony Award for his role in Hedwig and the Angry Inch.

Age: 50
Birthplace: Albuquerque, New Mexico, USA

Alyson Hannigan portrayed Lily Aldrin on all nine seasons of How I Met Your Mother, from the time she was 31 to 40.

Hannigan was a TV star long before HIMYM as she previously appeared in the main cast of Buffy the Vampire Slayer.

Age: 49
Birthplace: Washington, D.C., USA

From the age of 25 to 34, Jason Segel portrayed Marshall Eriksen on all nine seasons of How I Met Your Mother, which ran 2005 until 2014.

Segel was no stranger to ensemble casts as he previously appeared in the critically acclaimed series Freaks and Geeks and Undeclared.

Age: 43
Birthplace: Los Angeles, California, USA

Cristin Milioti was a late addition to the How I Met Your Mother cast, having joined in 2013 when she was 28, and she stayed in the role of Tracy McConnell (AKA "the mother") through the ninth and final season which ended in 2014.

Age: 38
Birthplace: Cherry Hill, New Jersey, USA