Entertainment
The Cast of Seinfeld: Where Are They Now?

It's been decades since the "show about nothing" signed off and television hasn't been the same since
Seinfeld
. So what has the cast of
Seinfeld
been up to since one of TV's most beloved sitcoms came to an end?
Seinfeld
was one of the most popular TV shows in the 90s and continues to thrive in syndication. Stars Jerry Seinfeld, Julia Louis-Dreyfus, and Jason Alexander continue to perform on hit TV shows and critically-acclaimed and entertaining web series. Other stars who played characters like Estelle and Frank Costanza, J. Peterman, Jackie Chiles, and Soup Nazi continue to star on TV and in film while other actors such as those who portrayed Uncle Leo, Morty Seinfeld and others died.
You remember them from the best
Seinfeld
episodes, but this list of
Seinfeld
cast members catches you up on what the actors form one of the most popular TV shows from the 90s are doing now. From hit cable TV series to animated superhero movies and Disney films, the actors from
Seinfeld
have been keeping busy. Catch up with some of your favorite characters on this list of
Seinfeld
actors like Michael Richards, Patrick Warburton, Teri Hatcher, and Larry David.
If you looking for more great television nostalgia look no further than these
Fresh Prince of Bel-Air
,
Family Matters
,
Full House
,
That '70s Show
,
Saved by the Bell,
and
Freaks and Geeks
lists.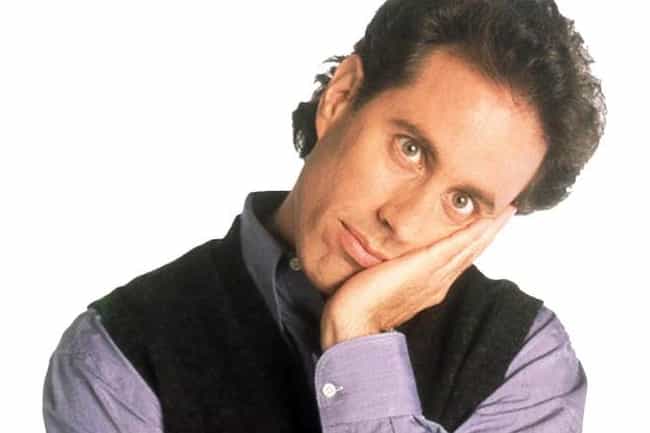 True to his character, Jerry Seinfeld really was a full-time stand-up comedian who toured around the country performing at shows. After graduating from Queens College in 1976, he scored an appearance on Rodney Dangerfield's HBO special after impressing at an open-mic night event. In 1979, he had a small, brief recurring role on the sitcom Benson and in 1981 he impressed Johnny Carson with his performance on The Tonight Show.
In 1988, Seinfeld created
The Seinfeld Chronicles
with Larry David for NBC, but it was shortened to
Seinfeld
to avoid confusion with a short-lived sitcom
The Marshall Chronicles
. By its fourth season,
Seinfeld
became the most popular and successful sitcom on American television.
see more on Jerry Seinfeld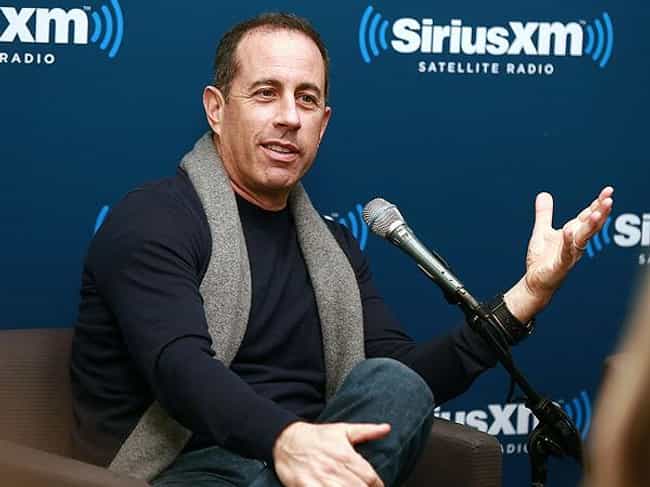 After the show ended, Seinfeld returned to comedy, going on tour and recording a special in 1998. The process of developing and performing material was chronicled in the 2002 documentary Comedian. He voiced and co-wrote the 2007 animated film Bee Movie and guest starred on the seventh season of Curb Your Enthusiasm.
In 2012, Seinfeld began a web series called
Comedians in Cars Getting Coffee
in which he would pick up a fellow comedian in a different car each episode and take them out for coffee and conversation. In 2013, the series was nominated for a Primetime Emmy Award.
see more on Jerry Seinfeld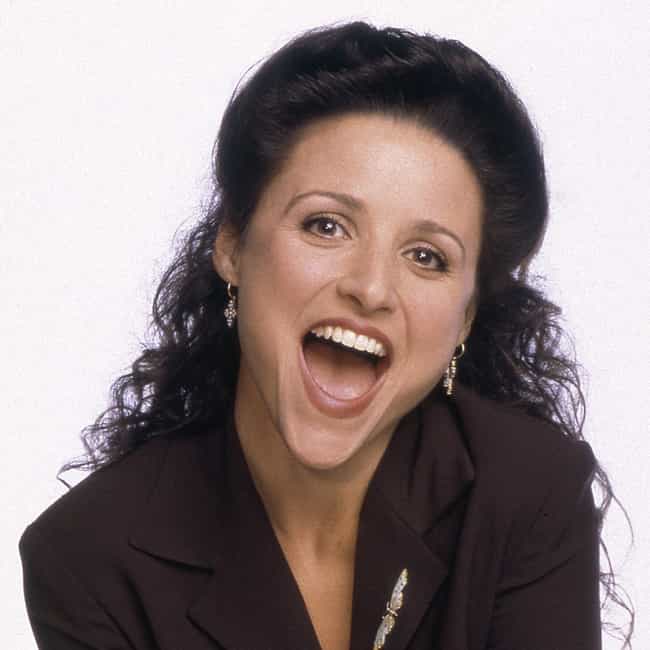 Pre-Seinfeld, Julia Louis-Dreyfus broke into comedy as part of The Practical Theater Company in Chicago. The gig eventually got her cast on Saturday Night Live which she was a part of from 1982 to 1985.
Louis-Dreyfus had a few bit parts on sitcoms and starred in the 1986 TV movie
The Art of Being Nick
and the short-lived series
Day by Day
before hitting big with
Seinfeld
. As Jerry Seinfeld's ex-girlfriend and best friend on the show, Louis-Dreyfus won an Emmy, Golden Globe and five SAG Awards for her performance.
see more on Elaine Benes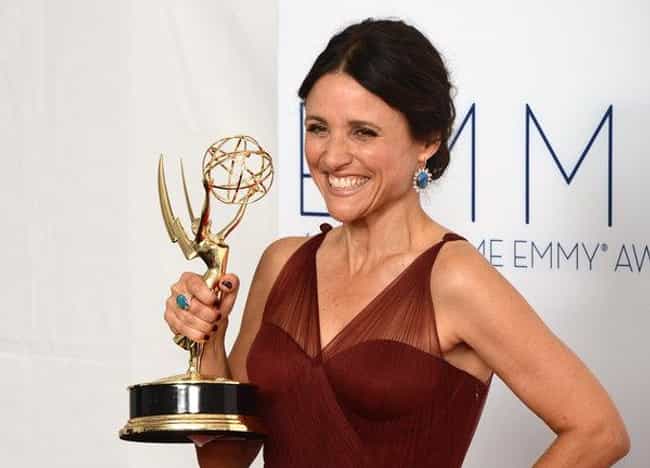 Following a voice role in Pixar's
A Bug's Life
, Louis-Dreyfus guest starred on T
he Simpsons
as Snake's girlfriend, Gloria. She also made several appearances on the seventh season of
Curb Your Enthusiasm
. Louis-Dreyfus also continued to work on comedy series, starring in
Watching Ellie
,
Arrested Development
,
The New Adventures of Old Christine
and the award-winning HBO series
Veep
.
see more on Julia Louis-Dreyfus