Total Nerd
Where Is The Cast Of 'Star Trek: The Next Generation' Now?

Updated April 16, 2018
9.6k views
12 items
When it first aired back in 1966, nobody knew Star Trek would become such a big part of science-fiction culture. Skip ahead to 1987, and the beloved series was relaunched as a sequel, Star Trek: The Next Generation, with a whole new cast of Star Trek characters, new aliens, better tech, and greater threats. Given that the series has been off the air since 1994, it's time to check in and see what happened to the stars of Star Trek: The Next Generation.
The were some amazing Star Trek episodes throughout its 178 episode run, and given that it featured an ensemble cast of so many characters, it's fun to look back and see where those characters are today. Have these amazing and talented actors been going from convention to convention with little more added to their resumes, or have they gone on to fame and fortune? It's been more than two decades since the series ended, giving us plenty of time to see what became of the Star Trek: The Next Generation cast.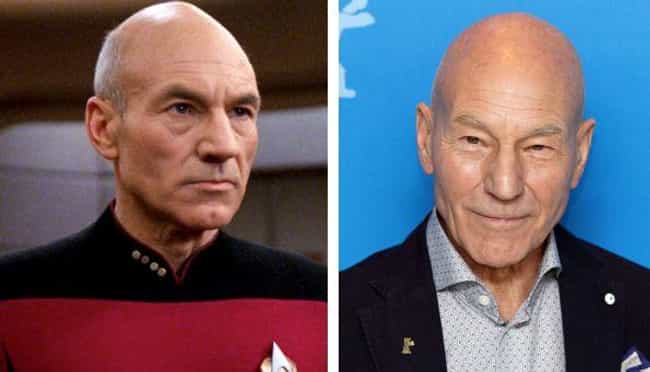 Sir Patrick Stewart was already an accomplished Shakespearean actor years before landing the role of Captain Picard. Since the series wrapped in 1994, he has become one of the most successful and respected actors in the world. He was knighted by Queen Elizabeth II in 2010 for his services to drama, participates in numerous charitable causes, and has received countless awards for his performances.
Stewart hopped from one successful franchise to another, beginning by taking on the role of Professor Charles Xavier, founder and leader of the X-Men. He finished playing the role in Logan after seven films, but that's hardly the only thing he's done.
Stewart's distinctive voice has placed him behind the microphone to voice characters in dozens of films including Chicken Little, Steamboy, Jummy Neutron: Boy Genius, Ted, Ted 2, and The Emoji Movie. He hasn't kept his talents off the small screen either, providing various voices to The Simpsons, Robot Chicken, Futurama, Family Guy, and American Dad!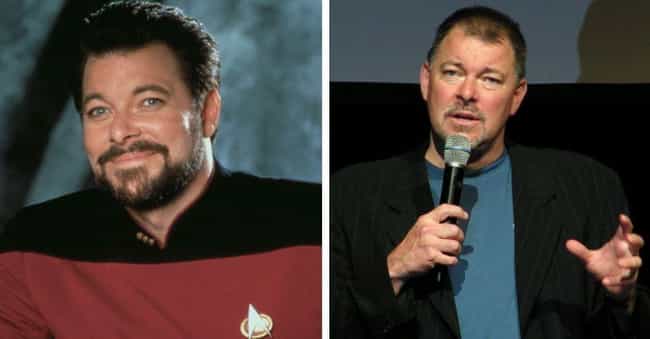 Jonathan Frakes had been working in TV since the late '70s prior to landing the role of Commander William T. Riker, but his role on TNG really landed him on the map. Since his time as Piccard's Number One, Frakes has continued to act and provide voice-over work, but he has also found successes in the director's chair.
His received his first feature film directing credit for Star Trek: First Contact, which he followed with Star Trek: Insurrection, Clockstoppers, and Thunderbirds. He also directed two Librarian films, but he has been even more prolific when it comes to television directing.
While he was acting in the series, Frakes directed eight episodes of Star Trek: The Next Generation, and continued to support the franchise by directing numerous episodes of Star Trek: Deep Space 9, Voyager, and Star Trek: Discovery. His TV work hasn't been limited to the Star Trek franchise, however, he's also directed episodes of The Librarians, Burn Notice, Falling Skies, V, Dollhouse, Leverage, Castle, and many more.
Brent Spiner Continued Working With Data's Efficiency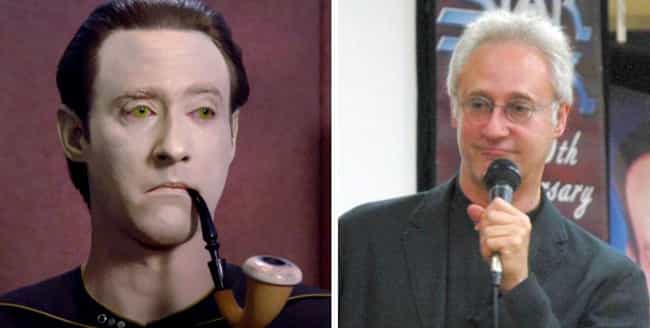 Brent Spiner made the world fall in love with an android, which is no easy task. His character, Data, is one of the most beloved and remembered from the series, but he didn't wrap with the franchise and retire. Spiner has been working steadily since the series ended, and shows no sign or interest in stopping.
Since wrapping on the series, Spiner has gone on to appear in numerous films. His most notable role was playing Dr. Brackish Okum in 1996's Independence Day, a role he reprised 20 years later in Independence Day: Resurgence. He hasn't kept his resume on the silver screen either - Spiner has appeared in dozens of different television series since the end of Star Trek: The Next Generation.
Many of his roles have been as walk-on, single episode parts, but he has also voiced numerous characters over the years. He has played himself a number of times on shows like Fresh Hell, The Big Bang Theory, and Family Guy, but has also played roles on Threshold, Warehouse 13, and Outcast.
Like his fellow Star Trek actors, he hasn't forgotten where he came from, and regularly makes appearances at conventions all over the world where he promotes his ongoing projects while continuing to pay homage to Lieutenant Commander Data.
John de Lancie Has Been Reminding Us That Friendship Is Magic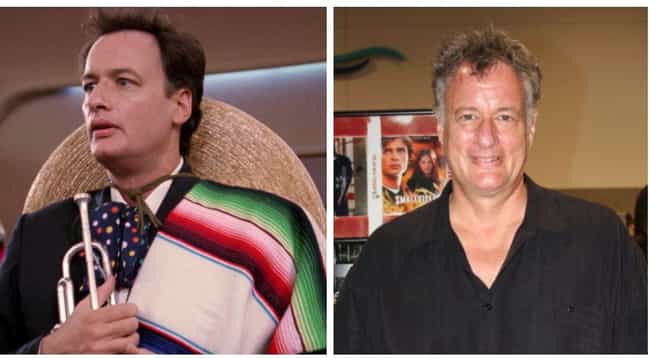 Q was a unique character when he was introduced to Star Trek: The Next Generation in the pilot, "Encounter at Farpoint." He was a trickster and a god/alien who only appeared in eight of the 178 episodes, but his presence was always there in the periphery. The character was so charismatic and necessary to the series, he bookended it by closing out the show in the final episode where he revealed he was there all along behind the scenes.
Much like his character, de Lancie has remained a part of our television lives, having played various characters in dozens of shows over the years. While most of his roles are single episode, walk-on parts, he voiced the character Discord on My Little Pony: Friendship is Magic for 15 episodes.
De Lancey has found a lot of success doing voice-over acting. He has provided his vocal talents to Assassin's Creed III, Heroes of the Storm, Master of Orion: Conquer the Stars, World of Warcraft: Legion, XCOM 2: War of the Chosen, and many others.