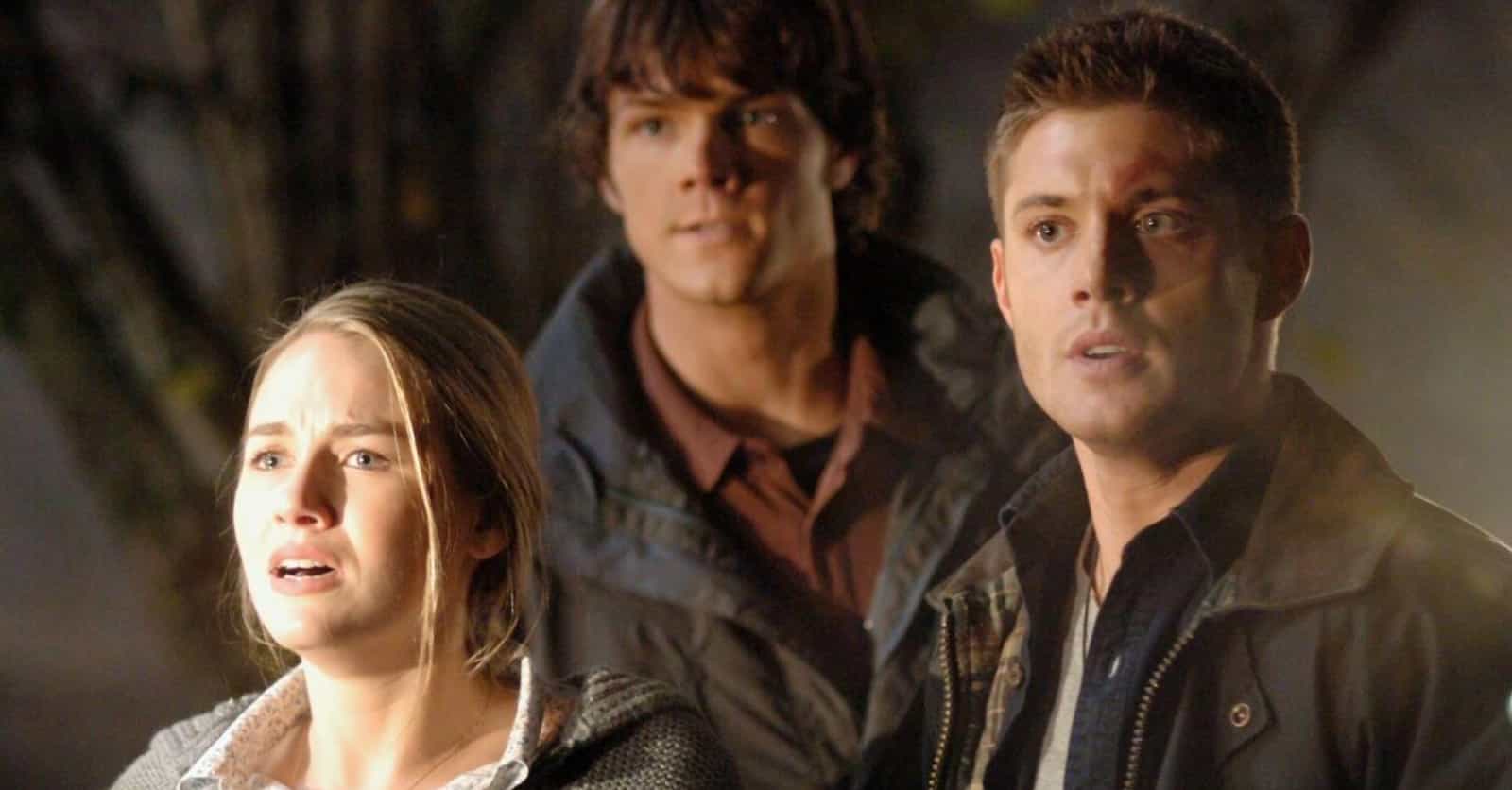 Photo: Supernatureal / The WB
How the Cast of 'Supernatural' Has Aged from the First Season to Now
From hunting demons to exploring urban legends, viewers have gotten their fantasy fix while watching the characters of Supernatural for 14 seasons. From the first season in 2005 to the fourteenth season, premiering in 2018, the cast aged right along with the brothers Winchester and company.
How old is the cast of Supernatural? Jared Padalecki has portrayed Sam Winchester in all 14 seasons of Supernatural from the ages of 23 to 36. Much like his character, he has grown quite a bit since the series premiere in 2005. Jensen Ackles (Dean Winchester) was only 27 when the pilot aired and as of the season 14 premiere, he had celebrated his 40th birthday.
Jim Beaver has appeared as Bobby Singer in every season of Supernatural since he was 55 years old. Other Supernatural actors include Mark Pellegrino, who has played Lucifer/Nick since season five, and Alexander Calvert who joined the cast as Jack when he was 26.
Which members of the Supernatural cast do you think have aged the most?
---
Jared Padalecki has portrayed Sam Winchester in all 14 seasons of Supernatural from the time he was 23 until he was 36. Much like his character, he has grown quite a bit since the series' premiere in 2005.

Prior to starring in Supernatural, Padalecki first appeared in Gilmore Girls and he has acted in several films including House of Wax, Friday the 13th, and Christmas Cottage.

Age: 41
Birthplace: San Antonio, Texas, USA

As Supernatural's Dean Winchester, Jensen Ackles has been fighting demons for over 14 years. He was only 27 when the pilot aired and as of the season 14 premiere he had celebrated his 40th birthday.

Ackles previously appeared on such "supernatural" series as Dark Angel and Smallville.

Age: 45
Birthplace: Dallas, Texas, USA

Misha Collins was 34 when he first appeared in Supernatural season four as the angel Castiel. He has appeared in every season since as either a main or recurring member of the cast.

Age: 49
Birthplace: Massachusetts, USA

Then 45-year-old actor Mark Sheppard joined the cast of Supernatural in its fifth season. He has played Crowley – King of Hell – on every season since, though he has been absent in seasons 13 and 14.

Sheppard also appeared in Battlestar Galactica and Firefly.

Age: 59
Birthplace: London, England, UK

Mark Pellegrino was 44 when he first appeared as Lucifer/Nick during season five of Supernatural in 2009. He continued as a special guest sporadically until joining the main cast in season 12 (2016) and beyond.

Age: 58
Birthplace: Los Angeles, California, USA

Photo: Supernatural/Warner Bros. Television

Alexander Calvert was approximately 26 when he first guest starred on Supernatural season 12 in 2016. He joined that main cast in season 13 and 14.

Age: 33
Birthplace: Vancouver, British Columbia, Canada