Celebrities
The Cast Of The Goonies: Where Are They Now?

Updated April 27, 2020
118.7k views
13 items
Many of us grew up with The Goonies, the movie about a ragtag bunch of kids from the Pacific Northwest who embark on an epic adventure to save their homes. Not many of us know what happened to the Goonies stars, though. Some of the bigger names went on to lucrative leading roles in films and television. Others became respected character actors. A few of them dropped out of the public eye completely. No matter where the actors from The Goonies may find themselves, one thing remains certain: they will forever be a touchstone for our own childhoods.
Amidst global lockdowns in April 2020, Frozen star Josh Gad called up the cast and had them reunite on his weekly YouTube series Reunited Apart. They reflected on the cultural impact of the film, reenacted some of the most memorable scenes, and were even joined by Cyndi Lauper, who sang The Goonies theme song. Viewers can donate to support The Center for Disaster Philanthropy.
As a movie, The Goonies has it all - a group of outcast misfits to whom all outcast misfits can relate, a fantastical story that is at once thrilling, silly, and totally real, and one-liners so memorable that many fans still quote them today. There's also a Cyndi Lauper theme song that's almost impossible to forget. This movie has captured a slice of 1980s life and eternalized it forever.
Read on to find out more about The Goonies cast then and now.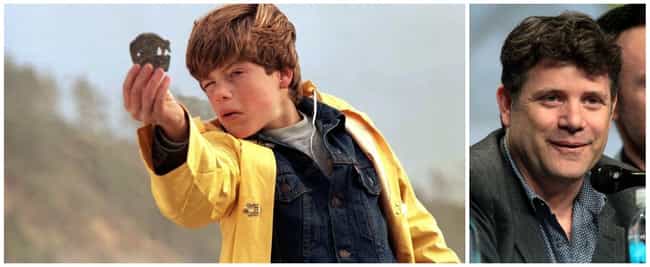 The Goonies was Sean Astin's film debut. At just 13, he won the central role of Mikey Walsh, a glass-half-full kind of kid who sets out to save his home from greedy developers. Astin went on to star in some equally big and influential movies, including Rudy and The Lord of the Rings films.
He starred in the second season of Stranger Things, which includes some Goonies references. Astin is married with three children.
Age: 47
Birthplace: Santa Monica, California, United States of America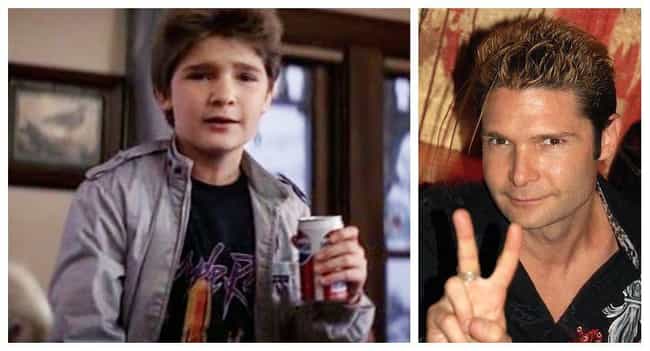 Corey Feldman was one of the most successful child stars of the 1980s. In The Goonies, he portrays Mikey's friend Mouth, so named because of his nonstop motormouth. Feldman went on to become a teen idol and starred in several more successful films, including Stand By Me, The Lost Boys, License to Drive, and The 'Burbs. His star is no longer what it once was but he continues to perform, mostly as a singer and songwriter.
Feldman, who is married with one child, has alleged that Hollywood is rampant with pedophilia and has launched a fundraising campaign to produce a film documenting this behavior and the abuse he he suffered as a child actor. He recently started naming his abusers.
Age: 47
Birthplace: Los Angeles, USA, California, Chatsworth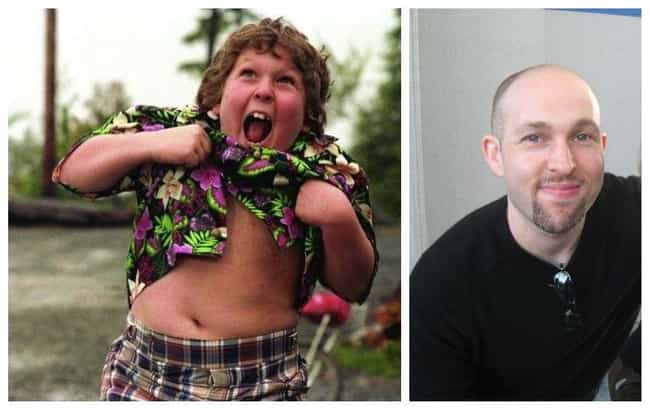 As Chunk, the clumsy and rotund member of the group, Jeff Cohen is a standout in The Goonies. He only stayed in the business for a few years after the movie, mostly taking guest roles in a handful of television shows. In 2000, Cohen received his Juris Doctorate degree from the UCLA School of Law; yes, Chunk is an attorney now.
He currently serves as an entertainment lawyer at his own firm, Cohen Gardner, LLP. Cohen is also a contributing political writer for several websites and publications.
Age: 44
Birthplace: Los Angeles, California, United States of America
The gadget-inclined Data's only Jonathan Ke Huy Quan's second movie character. He had previously starred in Indiana Jones and the Temple of Doom, for which he won a Young Artist Award. Quan had a few more roles in the years following The Goonies, including the movie Encino Man and the television series Head of the Class. Today, he mostly works behind the scenes as a stunt coordinator and stunt rigger.
Quan is married and plans to direct an action film.
Age: 47
Birthplace: Ho Chi Minh City, Vietnam