Then And Now
How the Cast of The O.C. Aged Throughout the Show

The Fox drama The O.C. premiered on August 5, 2003, and when it did, it not only got Phantom Planet's song "California" permanently stuck in our heads, but it also gave us a look into the lavish mansions and lifestyles of Newport Beach, CA. In such an insular, cliquish society, it's not much of a surprise that everyone always looked damn good - and hardly appeared to age.
Though the show only aired four seasons, the characters went through a number of ups and downs - from jail to alcohol addiction, death, pregnancies (yes, plural), and marriage - all without ever seeming to age much at all. The O.C. taught us about family, friendship, Chrismukkah, Death Cab for Cutie, and what it means to be young and rich.
In the world of Newport Beach, where Botox is a-plenty, it makes sense that the characters from The O.C. hardly aged from Season 1 through Season 4. But looking the same for several years can be tough for an actor. So take a look at these before-and-after photos of your favorite O.C. cast members, and see how well they maintained their character's look over four long years.
Ben McKenzie (Ryan Atwood)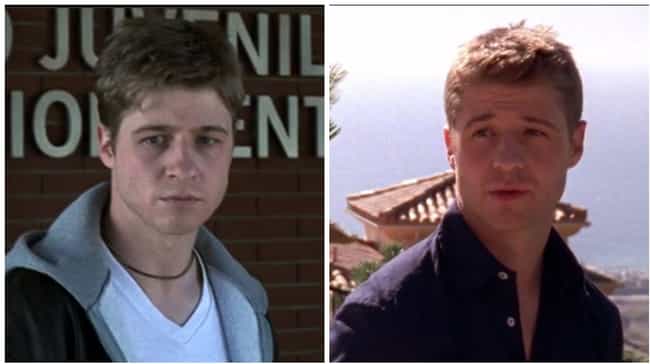 Ben McKenzie was 25 (playing a teenager) during the first season of The O.C. And while he might have passed as a teen in the first season, that was definitely not the case by the last season, in which he looked more mid-twenties than late teens.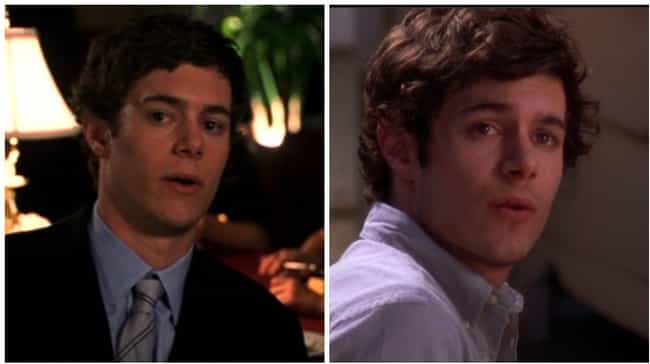 Adam Brody was 23 when he first started playing the adorkable Seth Cohen. Over the course of The O.C.'s four seasons, Seth became a teen heartthrob and geek icon. Brody told US magazine that he looks back at the role the same way one might look back at college. "I mean, maybe it's the equivalent of, like, 'Do you miss being back in college?' - which I never went to, but... there are fun things about it. But that character? No. That was a character from 2004, and it's very much of that time... My interests don't lie there at all anymore." Throughout his time on the show, Brody visibly aged, but just barely - exactly like you'd expect a young adult to.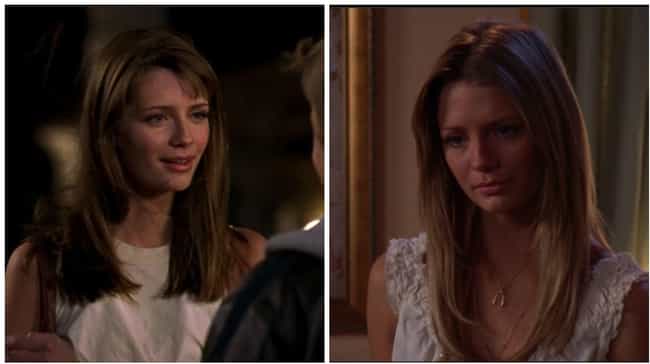 Mischa Barton, who was 16 when she first acted on The O.C., definitely grew up during her three seasons on the show. In fact, as Barton explained, the show kind of forced her to grow up too fast. "It's tough. It's really tough when you are young in this business. People blow a lot of hot air at you... Even when you think your head is on your shoulders, sometimes it isn't. It's just one of those things when you are growing under a microscope, and changing, and, that evolution is human." By the end of her run on the series, Barton looked more run-down than when she started, which was consistent with her character's slow downward spiral.
Peter Gallagher (Sandy Cohen)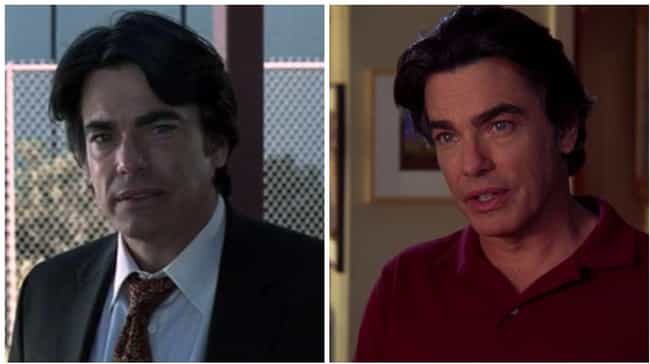 Peter Gallagher is known for his role as Sandy Cohen on The O.C. (among many others), but he is also known for his infamous eyebrows. Throughout the seasons those eyebrows never changed, just like Sandy never wavered in his role as a protective, honest, bagel-loving, sarcastic, and super-awesome dad. Gallagher looked even more vibrant at the end of the series than at the beginning, which makes sense, considering that Sandy's positive outlook definitely would have helped fend off premature signs of aging.