nature
Adorable Gifts for Cat Lovers

572 votes
179 voters
5.7k views
27 items
We all have at least one of them in our lives: the extreme cat lover. But what do you buy for a cat owner who already has all-cat everything? Why, one of these amazing kitty presents off our list of adorable gifts for cat lovers!
Finding gifts for cat lovers can be tricky. Basically anything kitten-related will work, right? Well, yes, unless they already have it. That's why we've stalked the interwebs to look for unique cat gifts that any friend of the feline will want to get their paws on.
One of the greatest cat gift ideas is to buy something for the cat lover's actual cat. That's why we've included things like the Natural Pet Ultimate Cat Toy Collection and an interactive cat toy with a rotating mouse. But we've also included things for just the cat lover. Just check out the kitty butt magnets (seriously) and the cat smartphone plug. That way your cat loving friend can get their fur fix anywhere they go!
Before you buy just any cat-related present, pounce on our list of adorable gifts right meow. Up-vote the most purrrrr-fect gift for your cat loving friends!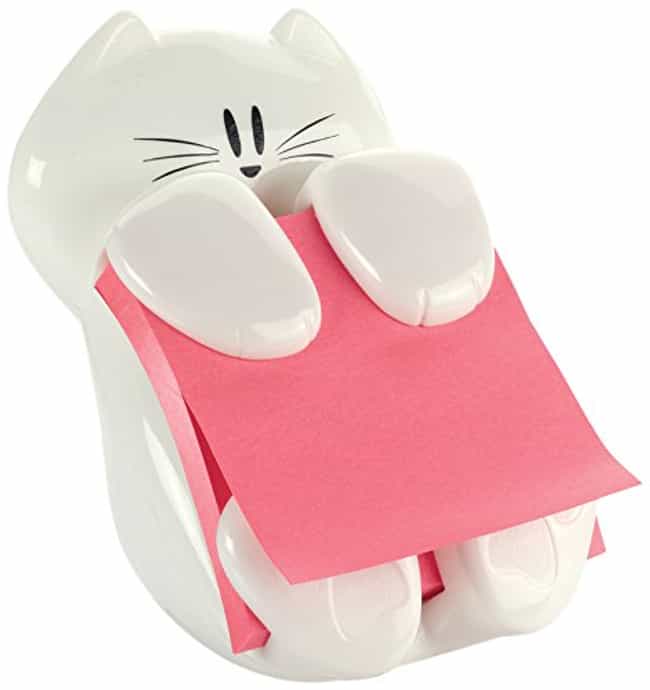 Never fur-get to leave a note with this cat Post-It note dispenser.
Price: $
5.00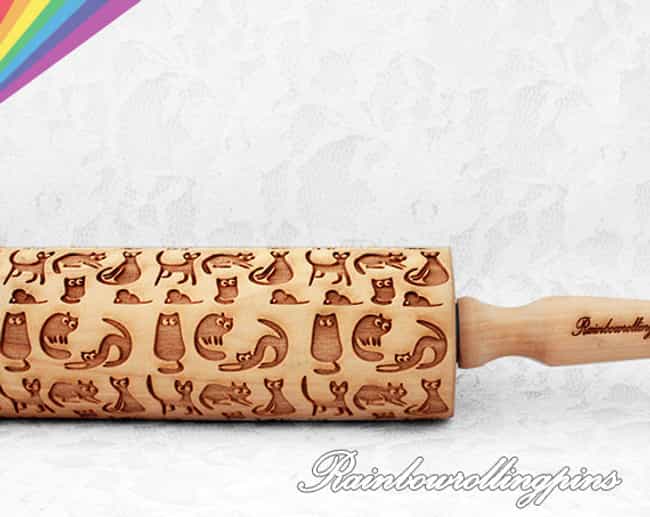 Use this rolling pin to perfectly emboss your cookies, pies, or fondant.
Price: $
29.99
Keep the dust out of your phone with this cute cat smartphone plug.
Price: $
1.99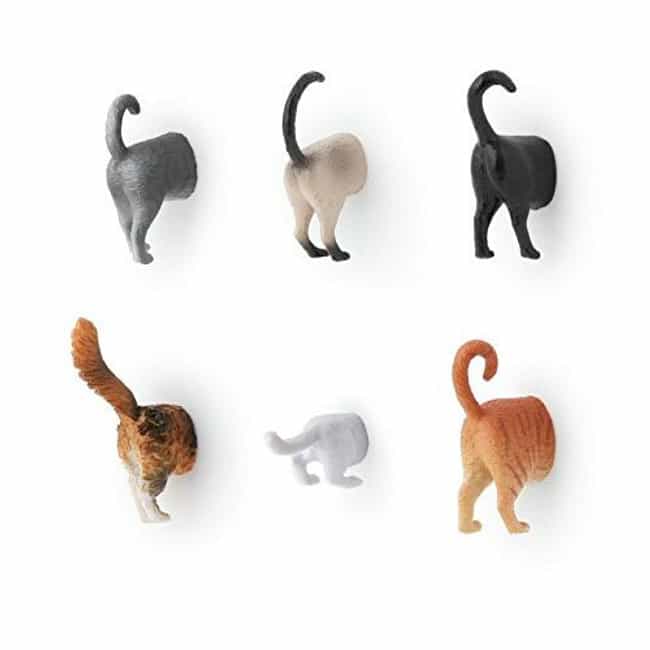 Deck your fridge out with six different breeds of cat butt magnets!
Price: $
13.00