Unspeakable Times
Inconsequential Crimes That Led To Huge Breaks In Major Cases

While many serious criminals - like serial killers and terrorists - have been caught by law enforcement after years of tireless police work, others have been captured by the authorities after being arrested or stopped for relatively minor infractions, like theft and driving violations. One such criminal who was caught for a minor crime was a fugitive wanted for murder, and he was apprehended by law enforcement after he stole a chicken salad sandwich, a newspaper, and some Band-Aids from a grocery store.
A number of other serious criminals who were caught for minor crimes were captured by police when they were simply caught driving around with missing or stolen license plates, demonstrating how a huge break in a case can come from a seemingly inconsequential transgression like stealing a ceiling fan from a mosque, shoplifting a vise from a hardware store, parking in front of a fire hydrant, or making an illegal U-turn.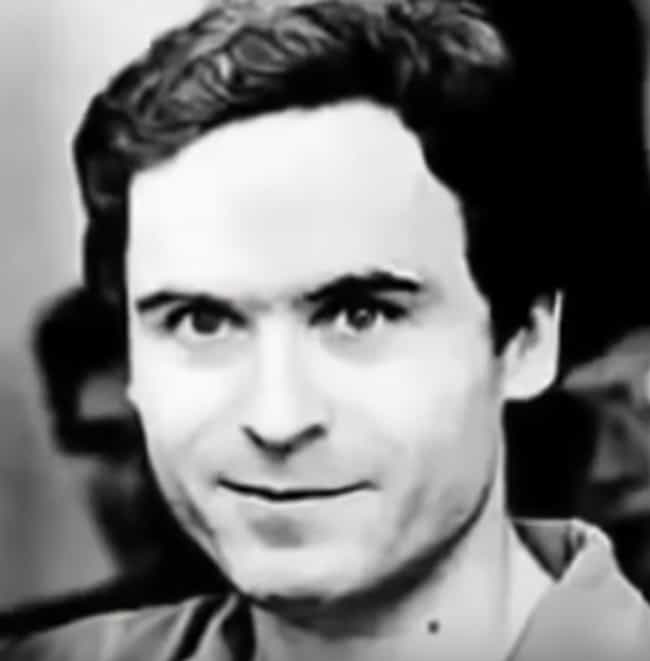 After killing women and girls from coast to coast and escaping from police custody on two different occasions, 31-year-old Ted Bundy was pulled over in West Pensacola, FL, at around 1:00 am on February 15, 1978, for driving a stolen vehicle. After Bundy made a failed attempt to flee the scene, officials searched the car - an orange Volkswagen Beetle - and discovered ID cards belonging to three female students at FSU, the same school where several members of a sorority had been brutally murdered a month earlier.
Eventually, the Pensacola officers learned that Bundy was one of the FBI's Ten Most Wanted Fugitives, bringing an end to a horrifying reign of terror that had lasted from 1961 to 1978 and resulted in the deaths of at least 20 young women and girls in Washington, Utah, Colorado, Idaho, Oregon, Florida, and California. Following multiple trials for his crimes, Bundy was given the death penalty, and he was executed in Florida's electric chair on January 24, 1989.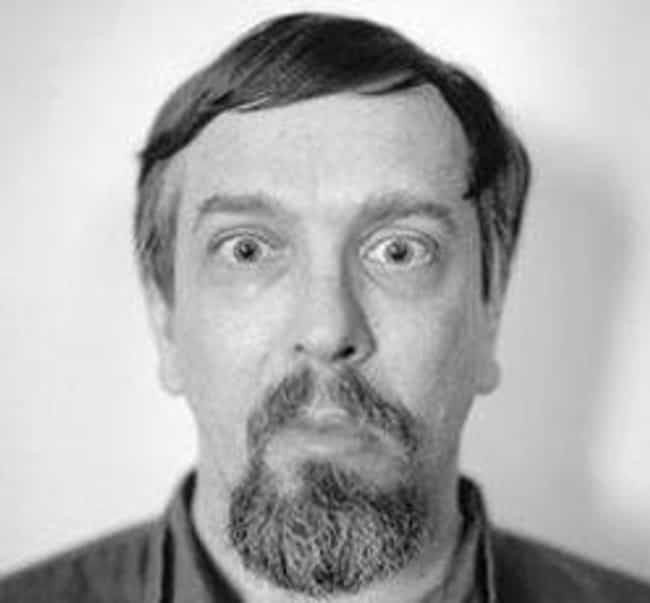 In the early hours of June 28, 1993, state troopers attempted to pull over a vehicle driven by 34-year-old Joel Rifkin because the truck he was driving didn't have a license plate. However, Rifkin refused to stop for law enforcement, leading the state troopers on a high-speed chase that lasted until he crashed his truck into a utility pole in Mineola, NY.
When officers approached Rifkin's vehicle, they noticed the unmistakable scent of rotting human flesh coming from the bed of the truck and quickly discovered the dead body of 22-year-old Tiffany Bresciani. Shocked by their grisly find, investigators were even more surprised when Rifkin not only admitted to killing Bresciani, but later confessed to murdering several other victims and dumping their bodies all over New York state. Rifkin was convicted of killing nine women - although experts believe he murdered several others as well. The serial killer from Long Island was sentenced to more than 200 years in prison for his brutal crimes.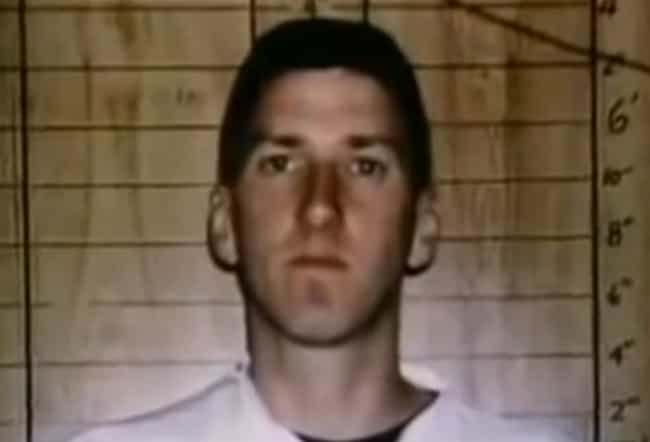 On April 19, 1995, a trooper from the Oklahoma Highway Patrol pulled over a 1977 Mercury Marquis that was heading north on Interstate 35 because the vehicle was missing a license plate. The driver was 26-year-old Timothy McVeigh. The U.S. Army veteran was wearing a shirt featuring a picture of Abraham Lincoln and quotes from John Wilkes Booth and Thomas Jefferson. When McVeigh reached into his pocket to retrieve his driver's license, the trooper noticed the pistol that the 26-year-old had in a shoulder holster, and he arrested McVeigh for unlawfully carrying a concealed weapon and driving without license plates.
While McVeigh was being held in jail for these offenses, investigators realized that he was the same person who had rented the truck that was transformed into a bomb and detonated outside the Alfred P. Murrah Federal Building in Oklahoma City, OK. The blast - which occurred the same morning McVeigh was stopped for driving without a license plate - killed 168 people and injured more than 600 other victims. In August 1995, McVeigh was indicted on multiple federal counts, and in June 1997, he was found guilty and sentenced to death. On June 11, 2001, 33-year-old McVeigh was executed by lethal injection in a federal prison in Indiana.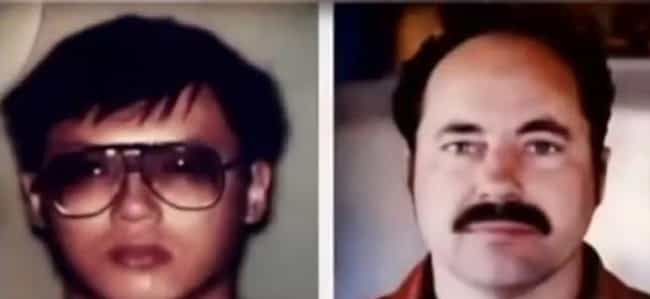 Charles Ng And Leonard Lake Were Caught Shoplifting From A Hardware Store
In 1985, law enforcement discovered Charles Ng and Leonard Lake's horrifying crimes of rape, torture, and murder when Ng tried to steal a vise from a San Francisco hardware store. Ng ran from the scene, but Lake was taken into police custody. However, Lake died shortly after he arrived at the police station, having taken a cyanide tablet to kill himself. Eventually, investigators found the isolated cabin that Ng and Lake had shared in the Sierra Nevada foothills, and when officials searched the property, they found evidence that the two men had killed several people - including men, women, and babies - burying the bodies on the land surrounding the remote cabin.
In addition to the human remains found on the property, authorities discovered several videotapes the men had made of themselves viciously raping and torturing their female victims. Law enforcement eventually captured Ng in Canada, and he was extradited to the United States where he was convicted of murdering 11 victims. In 1999, Ng was sentenced to death and remains on California's death row.