Weird History You Can Visit The Actual Body Parts Of These Deceased Catholic Saints Right Now If You Want

When most people die, their bodies are cremated or buried or otherwise hidden from sight, but often that is not the case for Catholic saints. Saints' relics - that is, the body parts or personal belongings of people deemed especially holy by the Catholic church - have long been placed in reliquaries for veneration. "Veneration" is a means of honoring the remains in memory of the person who inhabited the body, and is not a form of worship.
What is a reliquary? It is a container designed to hold and display the relics of a saint. Most are intricately designed works of art, often made of gold and other precious metals. Relics, which Catholics consider sacred, cannot be bought or sold, but reliquaries can be, which is why a group of Catholics recently crowdsourced over $3,000 to rescue a reliquary believed to contain relics of St. Kateri Tekakwitha, a recently-canonized Algonquin-Mohawk saint.
There are three classes of Catholic relics: First-class relics, which are the focus of this list, are the body parts of saints or items associated with the life of Christ (such as relics of the True Cross). Some saints' bodies are incorrupt (meaning they did not decay), and they are kept whole, but it was common practice to dismember the bodies of other saints so that their relics could be taken many places for the inspiration of Catholics across the world. That is why, for example, the heart of St. John Berchmans could be brought to Louisiana in 2016 for veneration at the site of a school where he used to teach.
Second-class relics are items belonging to a saint (such as the habit of St. Rita of Cascia, which can be found at her shrine near Philadelphia.) Third-class relics are items which have touched first-class relics, and they are often in the form of a tiny piece of cloth affixed under plastic on holy cards.
There are many holy relics in the United States, especially at St. Anthony Chapel in Pittsburgh, PA, which houses over 5,000 relics - the most relics kept in one place outside the Vatican. Holy relics in America range from tiny shards of bone to pieces of cloth from saints' clothing to entire skeletons. Whether you are a devout Catholic looking for a meaningful pilgrimage or a curious traveler looking for something truly interesting, this list will help you find some of the best Catholic shrines in the USA.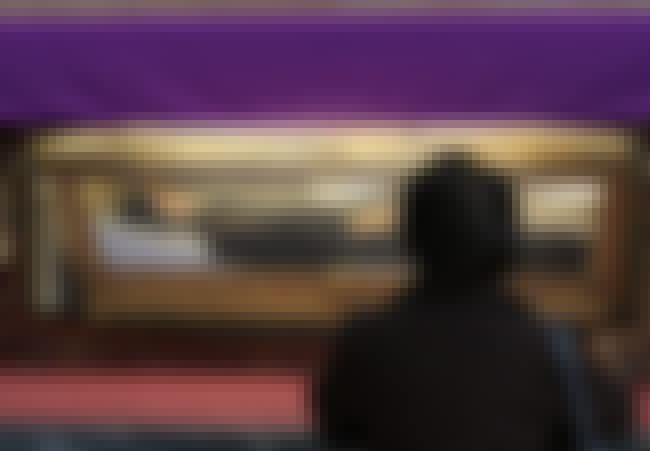 Most of St. Frances Cabrini Is In Washington Heights, NY
Mother Frances Cabrini, who dedicated her life to serving the poor through her order founded in Codogno, Italy, wanted to go to China, but the pope sent her to the United States in the 1800s. Once there she founded schools, orphanages, and other organizations to serve the immigrant population until her death in 1917. You can visit most of her body at the St. Frances Cabrini Shrine in Washington Heights, NY - but the head you see is not hers. It is a wax replica. Her actual head is in Rome. Her heart is in Codogno, and a bone from one of her arms is in Chicago.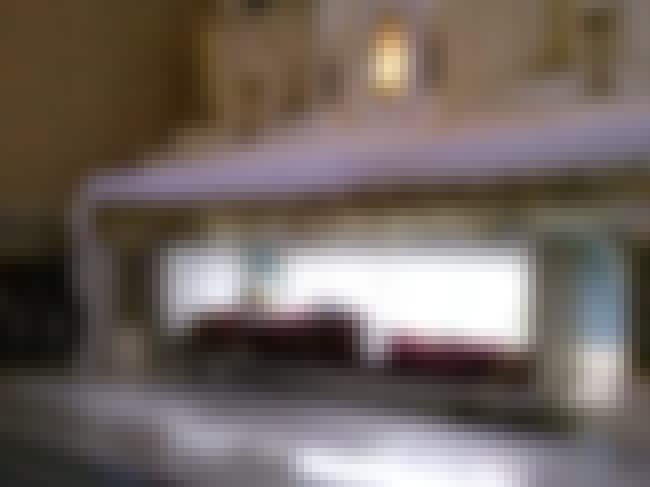 The Whole Skeletons Of St. Magnus And St. Bonosa Are In Louisville, KY
It was hard being a Christian in the third century. Many were martyred under the orders of Roman Emperor Diocletian, including Roman centurion St. Magnus and the virgin St. Bonosa. Their remains were interred in catacombs in Pontiani, Italy, until the 1700s when they were moved to Rome. In 1901, Pope Leo XIII had them packed up and shipped to St. Martin of Tours Catholic Church in Louisville, KY. That is where they are today. At the church's website you can watch their procession and reinternment Mass, which shows the saints' relics outside of their reliquaries.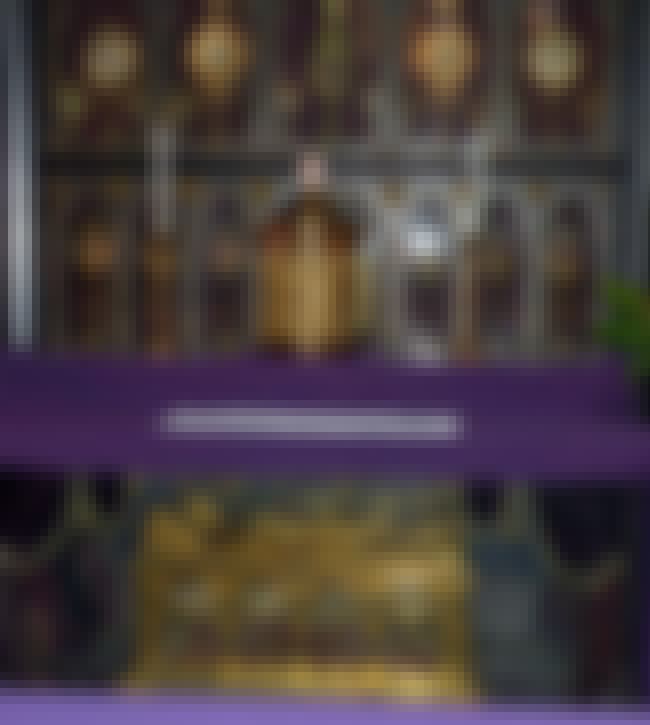 The Skeleton Of St. Demetrius Is In Pittsburgh
As is the case with many martyrs of the early church, the details of St. Demetrius' life have been lost to history. But we do know where to find his skeleton: the martyr's remains reside in an ornate reliquary brought from Rome to St. Anthony's Chapel in Pittsburgh, PA, in 1880. (There is another, more famous St. Demetrius whose incorrupt remains are in Thessaloniki, Greece. Since the seventh century, a flow of myrrh has issued from beneath his crypt, which is why he is called St. Demetrius the Myrrh-gusher.)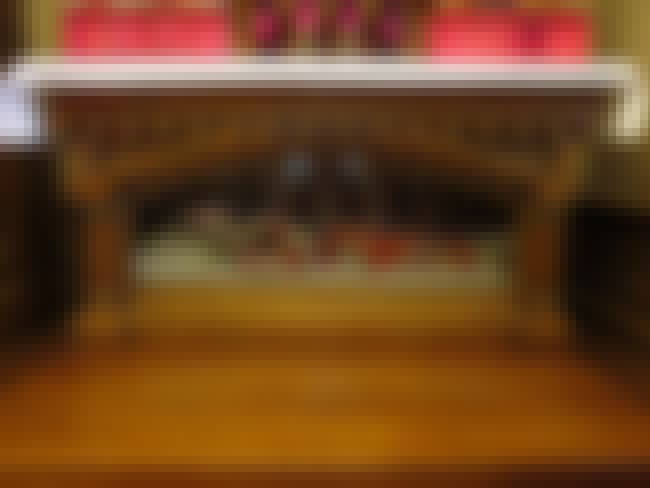 You Can Visit The Body Of St. Victoria in Ohio
There are several saints named Victoria, but the one whose remains are enclosed in a wax figure resting in a glass reliquary at the Maria Stein Shrine in Ohio was a teenager killed for practicing her faith in the early days of Christianity. Her relics were brought to Ohio from Rome in 1843, and the three rings in the the palm of her hand were put there by the Sisters of the Precious Blood when the reliquary was opened and resealed in the 1870s - major relics like St. Victoria's are maintained periodically.