Unspeakable Times
This Unsolved Dismemberment Murder Is So Baffling Authorities Never Found The Victim's Head

Updated June 14, 2019
46.3k views
10 items
The mysterious death of Catrine da Costa continues to baffle people 30 years after the fact. 28-year-old da Costa's dismembered body parts were discovered in various parts of Solna, Sweden, on July 18 and August 8, 1984, and no one knows what happened to her or who was responsible for her death. What is known is da Costa was down on her luck, heavily into drugs, and was a sex worker. It always brings a lot of attention when people who got away with murder continue to escape justice, and it's even more disturbing when it involves murderers who dismembered their victims.
Being a lady of the evening is considered the oldest profession in the world. Despite existing since ancient times, it is also considered one of the most dangerous occupations. The murder rate for female sex workers in the US is 204 per 100,000. Tragically, with prostitution, many murders go unsolved, and with many, the bodies go undiscovered for months or even years.
Catrine Da Costa Was Killed And Dismembered, And Her Head Was Never Found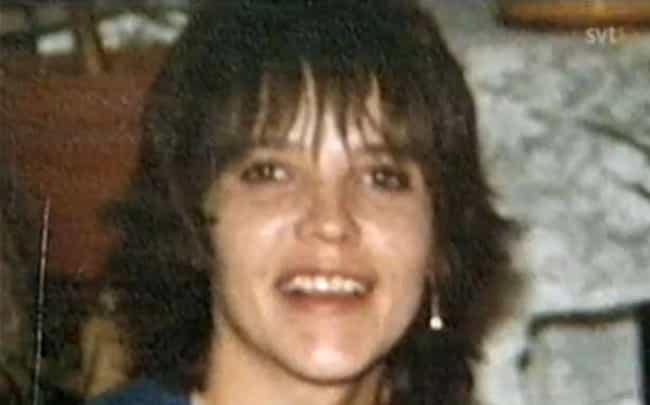 The last time anyone saw Catrine da Costa alive was on June 10, 1984. Over a month later on July 18, 1984, several of her body parts were found in a trash bag near the Karolinska Institute's Department of Forensic Medicine. Weeks went by and additional trash bags of body parts were found a mile away, later identified through fingerprints as da Costa.
The dismemberment of da Costa appeared to have been performed by someone skillful. Her head, genitals, and internal organs have never been found.

Costa Was Last Seen On Malmskillnadsgatan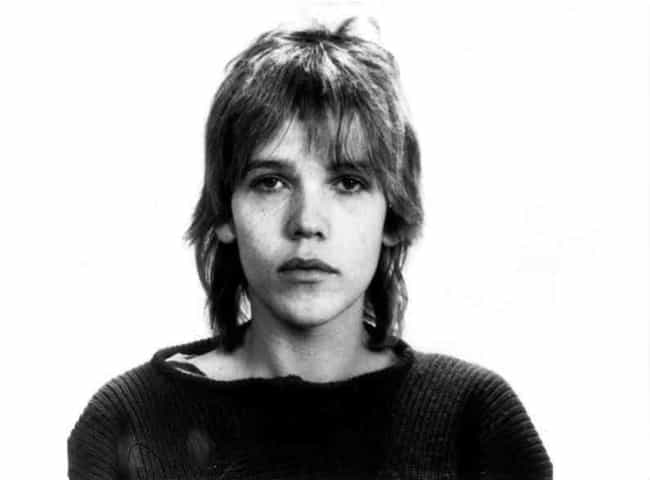 During the '70s and '80s, Malmskillnadsgatan was known as the main street in Stockholm for sex workers to congregate, sort of the red light district of the city. After business hours, Malmskillnadsgatan was wholly abandoned, making it easy for women to conduct business with clients and socialize. It wasn't only a popular location for streetwalkers, but it was also a place where one would go to buy drugs.
28-year-old da Costa spent most of her nights on Malmskillnadsgatan. She was one of many soliciting customers and purchasing heroin. Costa was last seen there on June 10, 1984.
Härm Was Considered An Authority On Murder And May Have Gotten Away With Killing His Wife
Right after the discovery of de Costa's body parts, a man went to the police who wanted to talk to them about his former son-in-law, a man named Teet Härm. Härm was a 30-year-old forensic pathologist working at Karolinska Institute, the same location where some of da Costa's body parts were located. The former father-in-law told the police that at one time, Härm was married to his daughter, Anne Catherine and that in 1982, Catherine had committed suicide by hanging. Not only did the father-in-law believe that Härm was responsible for his daughter's death, but he also suspected that he was guilty of murdering de Costa.
The investigators thought that Härm appeared unbothered about his wife's death and it was known to them that Catherine had asked Härm for a divorce shortly before her death. The Swedish police also felt that Härm may have been responsible for Catherine's death. After all, two months after his wife's death, a paper was published that he had written regarding strangulation. The pathologist was considered an expert on subjects such as sexual violence. He was known to favor horror movies and violent pornography, and it was rumored that he was well known as a customer of sex workers. After speaking to the man, the police added Härm to their list of suspects in da Costa's death.
Two Doctors Were Charged With The Murder But Court Proceedings Ended With A Mistrial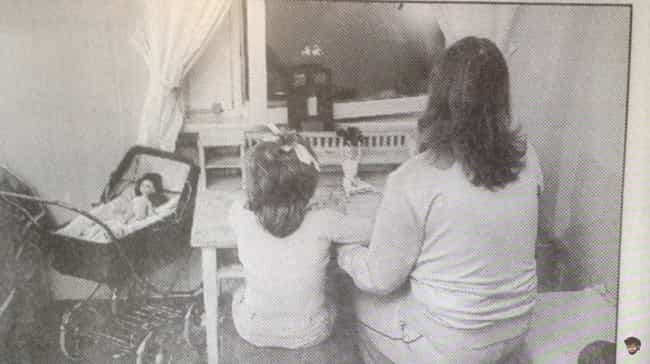 In addition to investigators looking into Härm as a murder suspect, they were also looking into whether another doctor, Thomas Allgén, may have been involved. Allgén, a general practitioner, was a known associate of Härm. Allgén's wife became convinced that he was sexually abusing their daughter. She claimed that the daughter, who was 1 1/2 years old at the time, claimed to have witnessed both Härm and Allgén killing and dismembering a woman. Allgén's wife went to the police with the information, and in turn, her child was sent to see a child psychiatrist and a psychologist. Both professionals found the child's claims to be credible. The little girl was quoted as saying, "They threw the head away and then the lady was chopped up."
Additional evidence against the doctors came in the form of a confession from a married couple who owned a photo lab near the Karolinska Institute. The couple contacted the police stating that in mid-1984, they developed a roll of film that contained photos of a dismembered body. The employees of the photo lab were told by the men who turned in the film that they were not to discuss seeing the photographs, that they were part of a secret investigation. The lab owners identified Allgén and Härm as the men who turned in the film. It was the testimony of the child coupled with that of the photo lab owners which found the two doctors guilty of the murder of da Costa. However, before the judge was able to announce the guilty verdicts, some jurors were interviewed by the press. The conviction was promptly overturned, and the two doctors were free to go.