Animals
14 Notably Awesome Cats from History
Updated August 8, 2017
36.3k views
14 items
Cats are wonderful creatures capable of a great many feats, from nearly always landing on their feet to providing some of the best cuddles known to man. But you may not realize there are all sorts of historically important cats as well. Just like dogs, cats are unique animals in that they have been domesticated - albeit only partially - to live alongside humans and cooperate in accomplishing common goals.
Though chief among these is rodent control, in modern history there have been individual cats here and there who have made names for themselves in other ways. Some have survived shipwrecks, careers in government, and even space travel. Some famous cats in history have been spooky, while others have just been downright lucky.
Take a moment to imagine what it must be like to be not only cute, cuddly, and fuzzy, but also daring, cunning, and adventurous? These cats don't have to imagine - they've lived the furry and fabulous life of one of the many awesome cats who made history.
back to page 1
Room 8, the Best Class Pet Ever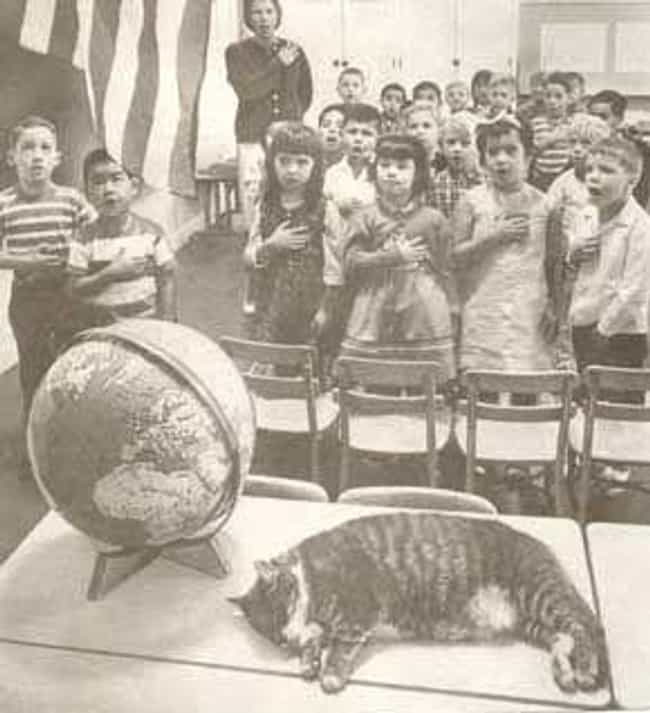 Easily one of the most beloved cats of all time, Room 8 was a stray tabby who wandered into an elementary school in Elysian Heights, a neighborhood in Los Angeles, in 1952. The kitty adopted the students, and they adopted him back, naming him Room 8 after their classroom. He became so famous for his sweetness, charm, and loyalty that when he passed on at the ripe old age of 22, his obituary was published as far away as Connecticut. His headstone in the Los Angeles Pet Memorial Park remains one of the most visited gravesites there.
Orangey, a Showbiz Cat as Professional as His Name Was Efficient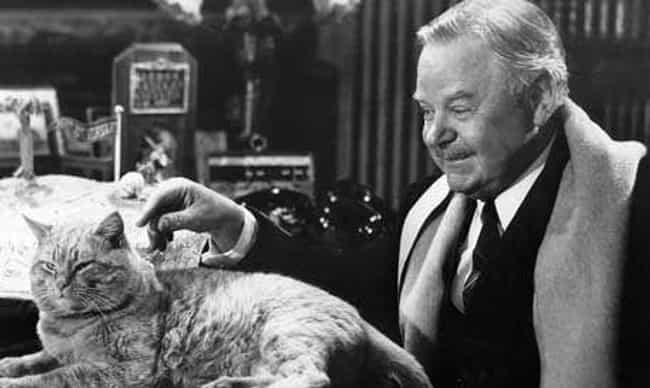 Orangey is probably not the most creative name ever for a big, fluffy, orange tabby cat who enjoyed supporting roles - and even a few starring ones - in a plethora of films and television shows in the 1950s. Owned by Los Angeles animal handler Frank Inn, Orangey is best known for playing the also creatively named "Cat" in Breakfast at Tiffany's. Orangey also occasionally went by "Rhubarb and "Minerva," but come on, Orangey is just too perfect.
Stubbs, King in the North and Mayor of Talkeetna, AK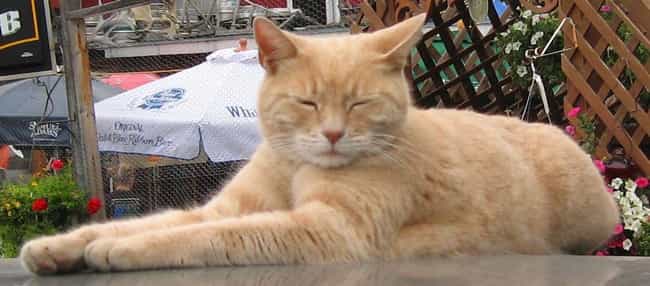 Stubbs the cat has been mayor of Talkeetna, AK since July 1997. He was elected as a write-in candidate when voters decided that the human candidates simply were not good enough. The local press reports that he takes the edge off his mayoral duties with a daily dose of catnip-infused water. Politicians have it so easy.
Morris the Cat, 9Lives Mascot and Hero to Stray Cats
Voiced by John Erwin, Morris the Cat is the mascot for the 9Lives brand of cat food. He's known as "the world's most finicky cat," but he comes from very humble origins. The original Morris was a male orange tabby rescued from an animal shelter in Chicago in 1978. He's been succeeded over the years by lookalikes who share with him, besides adorable orange stripes and picky eating habits, the common experience of having been saved from a life on the streets.