nature
18 Cats Who Find Your Bookshelf More Comfy Than a Cat Bed

1k votes
207 voters
12.2k views
19 items
Cats like to sit in all sorts of places, and they especially like to climb on things. If they can do both those activities AND make a mess of your home, then they really couldn't be happier. That's why cats on bookshelves is such a great idea! This way, they can be up high, probably hidden, and maybe knock a few things over. Cat to-do list completed!
This list is just full of pictures of cats sitting on bookshelves. If your cat being all up in your books drives you crazy, why not build a special set of cat shelves just for them? That is a great way to keep them off your books - but thank goodness the owners of these cats hadn't done that, or we wouldn't be wasting 20 minutes looking at all these cute cat pictures together. That would be a real shame.
So if you have ever wondered about cute cats sitting on shelves, don't worry: They look like this. Now go put all your Harry Potter books back in order, because while you weren't looking, your kitten definitely knocked them all right to the ground.
This Cat Who Really Loves What You've Done with the Place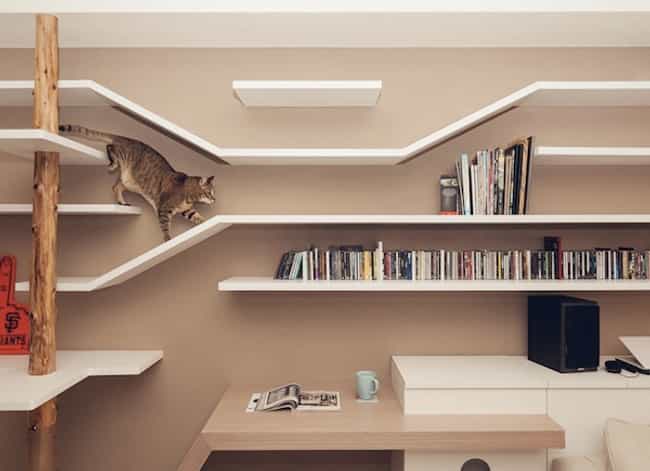 Agree or disagree?