Entertainment
Celebrities Who Had One Night Stands with Other Celebrities

Every so often, despite your best judgment, you may find yourself susceptible to the classic booty call. Even less surprising is that celebrities are no exception to these carnal, drunken temptations. Celebrity hook ups with other celebrities happens all the time. When Hollywood's most beautiful get together in a room, there's no telling who will go home with whom by the end of the night. And who can blame them? Who wouldn't jump at the chance to get with their celebrity crush? And celebrities, as they like to remind us, "are just like us." They have their crushes too.
Rumors are always circulating about which actress is hooking up with which musician or actor. And although many of these celebrity one night stand stories could be false, exaggerated, or assumptive, they're still eye-catching and fun to read about. There's nothing more tantalizing than a hot celebrity couple. But the best stories involve one night stands.
Here is a list of the hottest celebs who have had one night stands with other hot celebs
, celebrities who have slept with other celebrities, and hot celebrity hook ups.
Lindsay Lohan and Zac Efron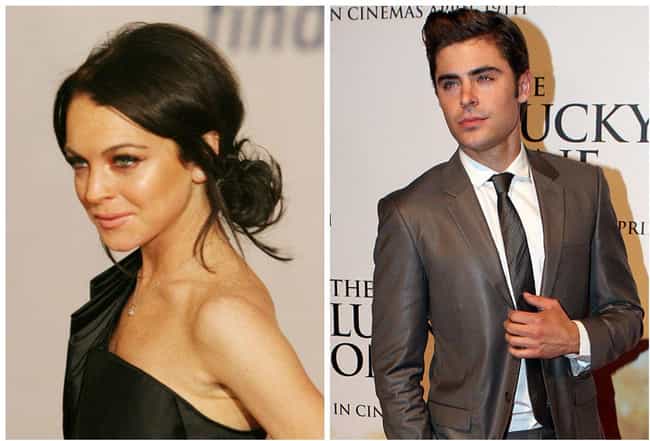 When a purported "sex list" penned by Lindsay Lohan leaked to tabloids, a string of Hollywood's hottest male celebrities showed up on the paper. An eyewitness who handed over the list stated that she observed Lohan and her friends compiling the names at a Beverly Hills hotel one night.
Stars such as Evan Peters, James Franco, and Justin Timberlake were notable, but it was Zac Efron's name that garnered the biggest reaction. When asked about the list, Efron didn't verbally admit to hooking up with Lohan. However, his
cringeworthy reaction
said it all.
50 Cent and Chelsea Handler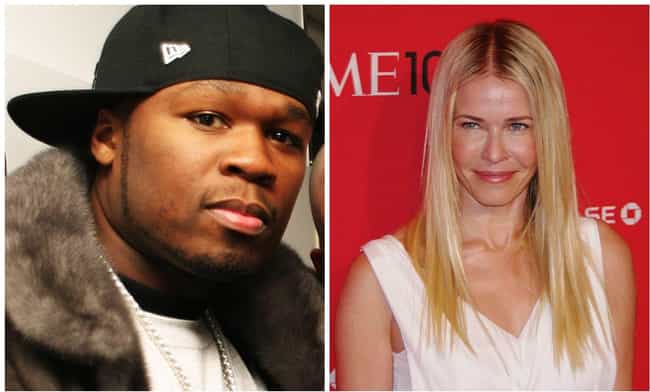 Chelsea Handler hasn't been shy when discussing her one-off hook ups with 50 Cent. In fact, she has repeatedly mocked tabloid speculations by posting racy, albeit cheeky, pictures of she and Fiddy on Twitter a handful of times.
On the

Piers Morgan

show
, Handler fully confirmed the rumors that the two were casually hooking up. She even said 50 Cent had sent her some gifts that she returned to him, because she doesn't "really like when men buy [her] ridiculous gifts, especially when [she doesn't] know them well."
Kid Cudi and Amanda Bynes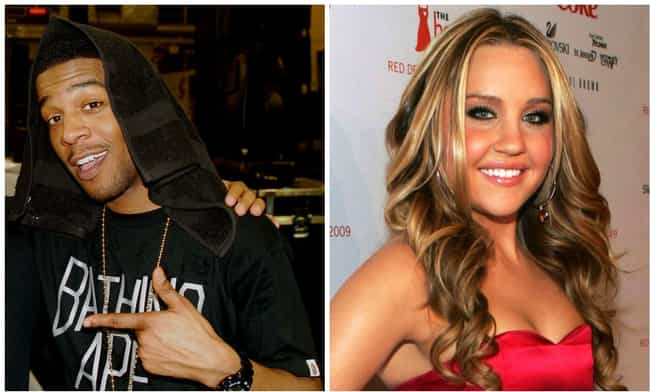 Rumors of Amanda Bynes hooking up with rapper Kid Cudi were both possibly confirmed and definitely denied after the actress went on a Twitter rampage, accusing Kid Cudi of having herpes and calling him "ugly." Kid Cudi assured the public that he and Bynes never dated.
Bynes also later recanted the tweets
, claiming that her account had been hacked. So, despite these rumors being squashed by the pair, it's hard not to believe some pseudo-couple drama did unfold in a very public fashion.
Ashton Kutcher and Rihanna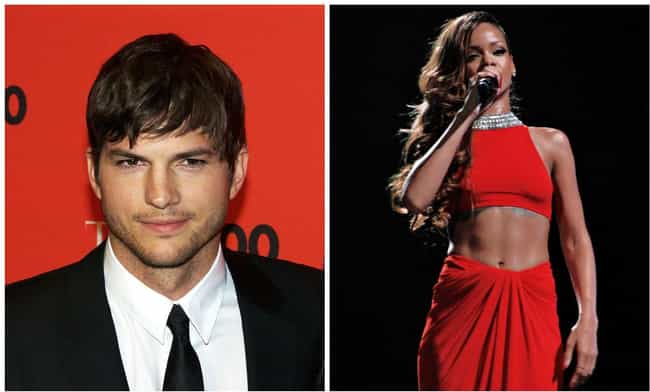 Back in 2012
, reports claimed that Rihanna had showed up to Ashton Kutcher's house for a late night booty call. A photo of Rihanna's SUV pulling up to Kutcher's pad made its way online. Supposedly,
she rolled up around 12am
and didn't leave until very early in the morning. The fact that Kutcher's cheating lead to the break-up of his marriage with Demi Moore only heightened the swirl of rumors about his potential love affair with Rih.