Entertainment
Celeb Trainwrecks Who Got Their Acts Together

Meteoric rises usually lead to incredible falls; after all, having it all means that there's more to lose. Sometimes when a movie star crashes, we never hear from them again. But this is a different narrative with a silver-lining, because there are stars who recovered from tough times.
When video and pictures spread of Britney Spears shaving her head in 2007, it looked like the former pop queen had gone off the deep end never to return to the limelight again. However, after help from her father and rehabilitation, the singer made a full recovery and is currently one of the most bankable musical artists working today. Her Las Vegas residency show Britney: Piece of Me has brought in over $100 million in ticket sales.
Read about Britney's story and other famous trainwrecks who are doing better. Not everyone can make a Hollywood comeback worthy of their own biopic, but these famous celebrity trainwrecks in recovery look like they have turned the page.
back to page 1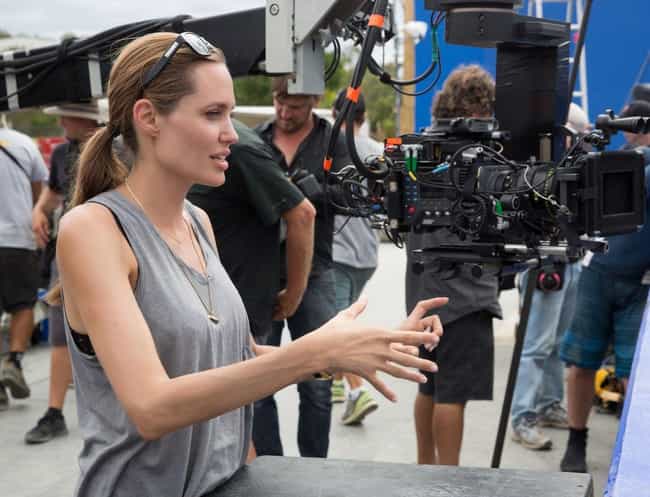 Angelina Jolie made her big screen debut at the age of seven, appearing alongside her father Jon Voight in the 1982 drama Lookin' to Get Out. It then took a while, but the actress would finally breakout and draw rave reviews for her role in the 1997 TNT TV miniseries George Wallace and playing the titular role in HBO's Gia. Big screen success bloomed and reached its peak when Jolie won the Academy Award for Best Supporting Actress for 1999's Girl, Interrupted.
But all the while, there was a darkness inside of Jolie that eventually worked its way to the public. "We had an exchange of something and we were covered in blood, my heart was racing. Then whenever I felt trapped, I'd cut myself. I have a lot of scars. It was an age when I felt adventurous and after a few beers things happened," Jolie said regarding her self-abuse.
There were the times at the Golden Globes and Academy Awards in 2000 where Jolie and her brother puckered up for full all-out lip locks. She revealed in her Oscar acceptance speech: "'I'm so in love with my brother right now."
Jolie then married Billy Bob Thorton in 2000 after only two months of dating. Of course, they had an odd way of showing their love, including wearing vials of the other's blood around their necks. They divorced in 2003.
In 2005, she broke the hearts of Friends fans everywhere around the world when it was reported that Pitt was divorcing wife Jennifer Aniston. Angelina and Brad had apparently (Jolie initially denied the romance) fallen in love on the set of Mr. and Mrs. Smith. She was pregnant with Pitt's baby just one year later.
But then a funny thing happened. Jolie stopped being such a public weirdo. She became more and more recognized for her humanitarian work with displaced refugees, Doctors Without Borders, and Education Partnership for Children of Conflict (to name just a few). She and Pitt had six children together, three of whom were adopted. Jolie has also gone on to have a successful career behind the camera.
see more on Angelina Jolie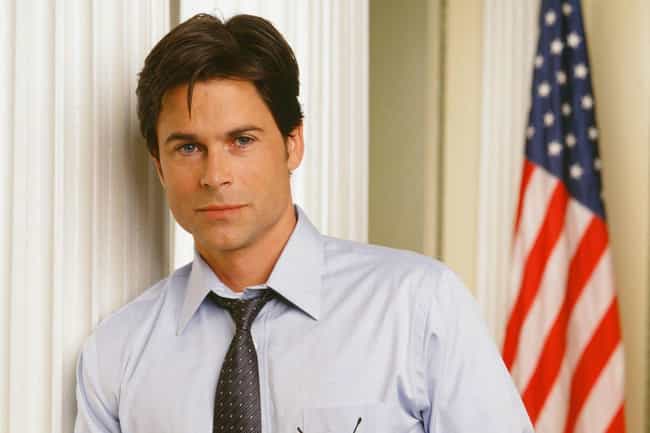 Rob Lowe burst onto the movie scene in the 1980s. He became one of the members of the iconic Brat Pack, starring in films such as St. Elmo's Fire, About Last Night..., and Youngblood. Lowe's career would take a major hit in 1988 when the actor became involved in a sex scandal. There was videotape evidence of Lowe having sex with a 16-year-old girl.
Lowe told Piers Morgan that the sex tape scandal is what led the actor to get sober and that his recovery from alcohol abuse was life-changing: "Being in recovery has given me everything of value that I have in my life," Lowe said. "Integrity, honesty, fearlessness, faith, a relationship with God, and most of all gratitude. It's given me a beautiful family and an amazing career. I'm under no illusions where I would be without the gift of alcoholism and the chance to recover from it."
The actor has been sober since 1990. Surprisingly, the sex scandal did not entirely ruin his career. His sobriety combined with the support of his wife kept him on the path to success. Ironically, it was his comedic roles that helped to revitalize his career in the 1990s, with parts in Wayne's World, Tommy Boy, and the Austin Powers series. His Hollywood comeback was complete when he was cast as Sam Seaborn in the acclaimed TV drama The West Wing in 1999.
see more on Rob Lowe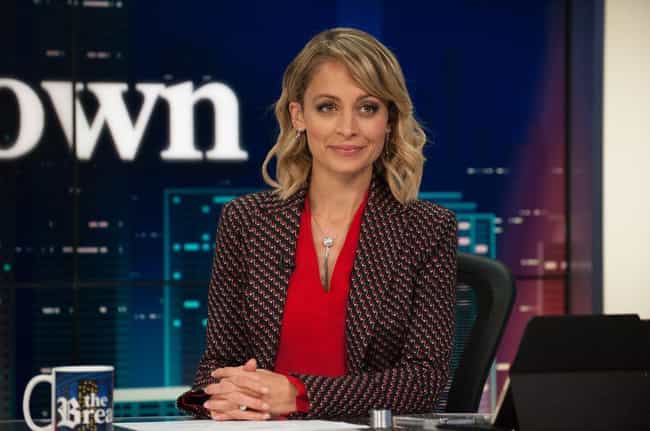 Nicole Richie became famous for two reasons. First, she is the daughter of pop superstar Lionel Richie. The second reason was because she became the sidekick of media-crazed Paris Hilton. Nicole and Paris ruled the tabloids in the mid-2000s and starred in the Fox reality show The Simple Life for five seasons.
During the second season of The Simple Life, Richie became noticeably thinner, but denied that she had an eating disorder. "It upsets me. I know I'm too thin right now. So I wouldn't want any young girl looking at me and saying, that's what I want to look like. I do know that they will, which is another reason I really do need to do something about it. I'm not happy with the way I look right now."
Starting in 2002, Richie had several run-ins with the law. She was arrested for fighting at a New York City nightclub in October, although the charges were eventually dropped. In 2003, she was arrested for driving without a license and heroin possession. She would enter a rehab facility in Arizona and tell People magazine that she was much happier since she quit using drugs and drinking.
But Richie would not stay sober. In 2006, she was charged with driving under the influence after witnesses saw her car enter a California freeway via the exit ramp. For all her offenses, Richie either received probation or a reduced sentence, even spending just 82 minutes in jail for the freeway incident. Richie completed a probation program and spent time at drug-rehabilitation hospital. Following this incident, she finally seemed to get her life together.
She is currently married to Joel Madden, the couple have two children. Richie is also heavily involved in philanthropy. One of her causes is "The Richie Madden Children's Foundation," which supports mothers in need. Additionally, Richie also stars, and is actually quite good, in the NBC comedy sitcom Great News.
see more on Nicole Richie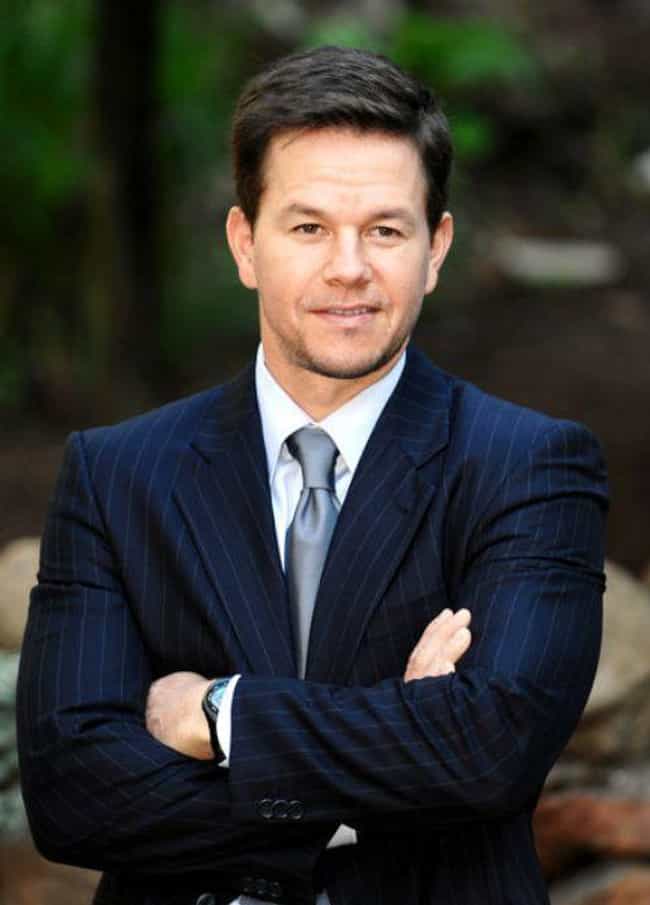 Considering Mark Wahlberg is currently one of the biggest movie stars in the world, it's hard to believe his criminal past. At 16 he was deep into gang culture, and repeatedly hit a Vietnamese man over the head until the victim was unconscious, all while yelling racial slurs at him. Later that same night, Walhberg attacked another Asian man, hit him in the face, and once again used racial slurs. The actor was charged with attempted murder and sentenced to two years in prison, however, Walhberg would only serve 45 days.
Then when he was 21, the Ted actor fractured the jaw of his neighbor, by continually kicking the man in the head. This was determined to be an unprovoked attack. After spending time in jail, and watching several members of his family serve time as well, Wahlberg realized he never wanted to spend another day in prison.
He turned to his parish priest for guidance and found the help he needed. Wahlberg first found success in music with his band Marky Mark and the Funky Bunch. He would make his silver screen debut in the Danny DeVito movie Renaissance Man in 1994 and would go on to impress critics playing opposite Leonardo DiCaprio in The Basketball Diaries in 1995. Wahlberg's big time breakout performance came in 1997 when he played Dirk Diggler in PT Anderson's acclaimed drama Boogie Nights. Wallberg is now one of the most prolific actors in the world and a major Hollywood producer.
Wahlberg credits his faith for having such a positive impact on his life. "I definitely go to church every day. That's how I start my day – I like to get in there for 15 to 20 minutes and say my prayers." He added, "I pray to be a good servant to God, a father, a husband, a son, a friend, a brother, an uncle, a good neighbor, a good leader to those who look up to me, a good follower to those who are serving God and doing the right thing."
see more on Mark Wahlberg