Entertainment
Celeb Trainwrecks Who Got Their Acts Together

Updated October 3, 2017
16.7k views
12 items
Meteoric rises usually lead to incredible falls; after all, having it all means that there's more to lose. Sometimes when a movie star crashes, we never hear from them again. But this is a different narrative with a silver-lining, because there are stars who recovered from tough times.
When video and pictures spread of Britney Spears shaving her head in 2007, it looked like the former pop queen had gone off the deep end never to return to the limelight again. However, after help from her father and rehabilitation, the singer made a full recovery and is currently one of the most bankable musical artists working today. Her Las Vegas residency show Britney: Piece of Me has brought in over $100 million in ticket sales.
Read about Britney's story and other famous trainwrecks who are doing better. Not everyone can make a Hollywood comeback worthy of their own biopic, but these famous celebrity trainwrecks in recovery look like they have turned the page.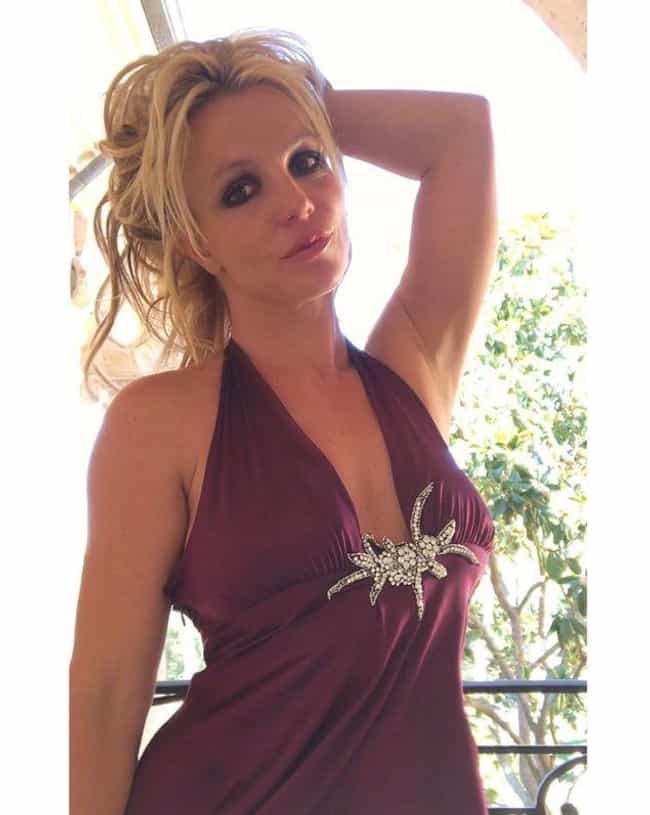 Britney Spears burst onto the pop music scene in the late 1990s with "…Baby One More Time." While just a teenager, Spears shattered worldwide record sales and became the queen of pop. After a few more successful albums and years in the spotlight, Spears's behavior grew very erratic. There was the 2004 Vegas wedding to childhood friend Jason Alexander, which was annulled just a couple of days later. Then, the quickie marriage to Kevin Federline later in 2004. That marriage resulted in two children and a divorce two years later.
Perhaps the most iconic image of Spears's public meltdown came after she left a drug rehabilitation center in Antigua after just one day and shaved her head at a salon in Los Angeles. She went off to another rehab facility battling addiction and some form of mental illness. Spears lost custody of her two children in 2007. But she had not yet hit rock bottom. In 2008, Spears lost all visitation rights to her kids after she refused to give them back to Federline. She was hospitalized at Cedar-Sinai Medical Center on involuntary psychiatric hold.
But her nadir turned out to be a turning point, not a point of no return. Britney's father Jamie Spears stepped in and was given legal control of his daughter's treatment. In 2013, Spears signed an extremely profitable deal to perform regularly in Las Vegas in a residency called Britney: Piece of Me, which has brought in over $100 million. She also got back into the studio making records. She regained visitation rights to her kids and even became a judge on the X Factor. Today, Britney is still performing and making records.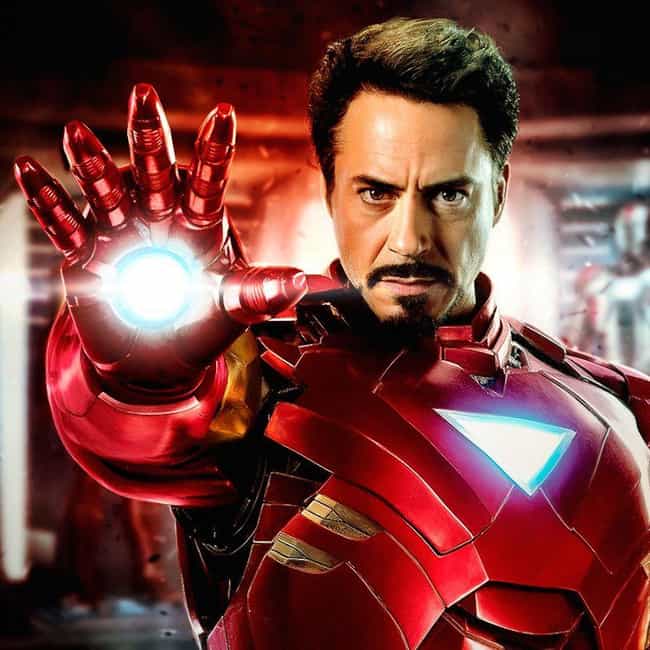 The talented actor made his silver screen debut at the age of five in his father's movie Pound. Downey would later say that he got his first taste of weed with his father when he was just six, and that harder drugs quickly followed. He would go on to star in a series of films while a teenager and earned a coveted Academy Award nomination for Best Actor for his performance in Chaplin in 1992.
However by the late 1990s, Downey was seriously addicted to drugs. He reportedly earned eight cents an hour cleaning kitchen pans at the LA County Jail, where he became a regular. He was arrested several times for cocaine and heroin possession and for carrying a gun. He also spent over a year in jail. In 2001, he was so despondent that he told a judge using drugs to him was, "like having a shotgun in my mouth with my finger on the trigger, and I like the taste of gun metal."
Faced with bankruptcy and out of second chances, Downey's once promising career looked to be another wasted Hollywood cautionary tale. But then he meant Susan Levin in 2002. She told him that marriage was off the table unless he got sober and clean.
Downey went back to work and signed on to appear in several films, including Kiss Kiss Bang Bang, A Scanner Darkly, and Zodiac. He was earning the reputation as a man who had conquered his vices. Then, in 2008 he signed on to play Iron Man. The move into the lucrative Marvel superhero world with all its sequels and spinoffs has made Downey one of the richest men in Hollywood after one of the greatest comebacks of all time.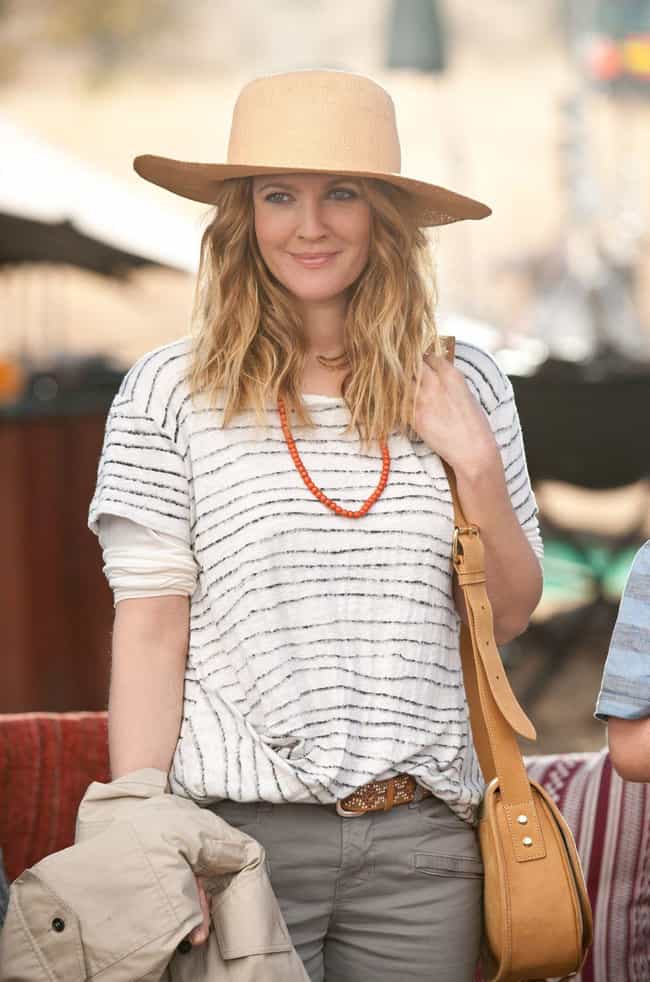 Drew Barrymore was just six years old when she appeared in E.T. in 1982. Her cuteness and natural talent captured the hearts of movie audiences everywhere. Barrymore would go on to have additional big screen success but got into a very adult scene very early. She claims to have had her first alcoholic drink at nine years old, and by 12, she was already addicted to cocaine. When she was just 13, she had already been in and out of drug rehab two separate times.
Barrymore had lived enough of a dramatic life that by the time she was 14 the actress was able to write an autobiography called Little Girl Lost. She was able to quickly put her life together and went back to acting. In 1996, she re-entered A-List territory with her brief, but extremely memorable, role in Scream. Adam Sandler's uber-popular rom-com The Wedding Singer followed, and Barrymore's Hollywood comeback was official.
Since then, the actress has been up and down in the romance department, having divorced from her third husband in 2016. But, on the upside, she has been out of the spotlight for drug abuse since her early teens. She even has her own production company, has two children, and made her directorial debut with Whip It! in 2009.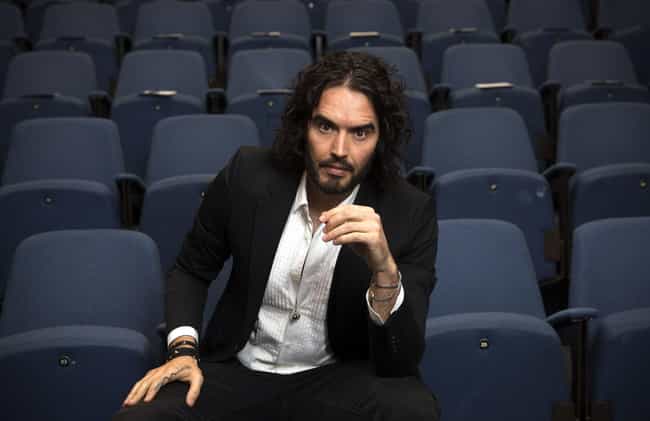 English actor and comedian Russell Brand first became widely known to American audiences in the hilarious romantic comedy Forgetting Sarah Marshall in 2008. However, trouble began for Brand even before his teen years. He said he believes he was bipolar but never got treatment for that specific ailment. At age 11, he also started having issues with bulimia.
Brand said that the first time he took drugs, he wound up taking them every day for 11 years. He had issues with both heroin and crack. Brand lost several jobs because of his drug addiction. The most infamous firing came in 2001 when Brand was working as a video journalist for MTV. He got fired from the gig after showing up dressed like Osama bin Laden the day after the September 11 attacks.
Brand also confesses to having a sex addiction. He was married to Katy Perry for two years but said that it's just easier for him to remain single. The actor was also arrested 11 times for various offenses.
Brand's agent convinced him to get help. "They analyzed me and said: If you don't stop taking drugs now you'll be dead, in a mental asylum, or in prison within six months." Did that shock him? "A bit, but I also thought... yeahhh, that's cool, man," said Brand.
Brand was able to get the help he needed. The Arthur actor has been clean and sober since 2002. He spends a lot of his time now as a political activist.