Celebrities
What Ripped Celebrities Looked Like Before They Got Swole AF

Updated November 13, 2018
11.6k votes
2.3k voters
130k views
12 items
List Rules Vote up the most surprising physical transformations.
Hollywood is full of men and women with god-like physiques, bodies so toned that they make the rest of us look like pathetic sacks of jelly. But ripped movie stars weren't always that way. Everyone has to start somewhere, and even our most famous superheroes and hunky actors had to pump some iron to get where they are today.
It's fun to compare and contrast pictures of celebrities before and after getting buff, especially when these physical movie star transformations are as dramatic as the films in which some of them star. It's not easy for anyone to get in shape, even when you have an army of personal trainers and dietitians aiding you along the way. Some of these celebs were unusually scrawny while others were carrying a few extra pounds, but these photos of ripped celebrities before they got swole prove that hard work and healthy habits can transform a person from zero to hero.
Chris Pratt was once a lovable schlub best known for playing Andy Dwyer on the NBC sitcom Parks and Recreation. Everything changed for Pratt after he landed the lead role of Starlord in the Marvel blockbuster Guardians of the Galaxy. The notoriously lazy actor worked for eight months to perfect his body, working out consistently and sticking to a nutritious diet.
In an interview, Pratt admits that there is no grand secret to getting in shape. Like everything important in life, it takes time, dedication, and commitment.
Age: 39
Birthplace: Virginia, Minnesota, United States of America
Is this transformation surprising?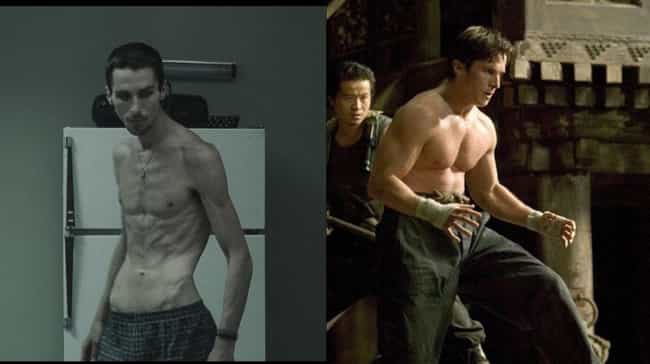 Christian Bale uses his body as a canvas, changing it to optimally suit whatever role he's playing next. He's gone through so many body transformations that it's impossible to tell exactly which one represents the real Christian Bale.
His most dramatic change occurred between his emaciated role in The Machinist and his bulky Batman in Christopher Nolan's Dark Knight trilogy. Bale shed 60 pounds for The Machinist and had to gain it all back to play the muscular superhero, and he did it in just five months.
Age: 45
Birthplace: Haverfordwest, United Kingdom
Is this transformation surprising?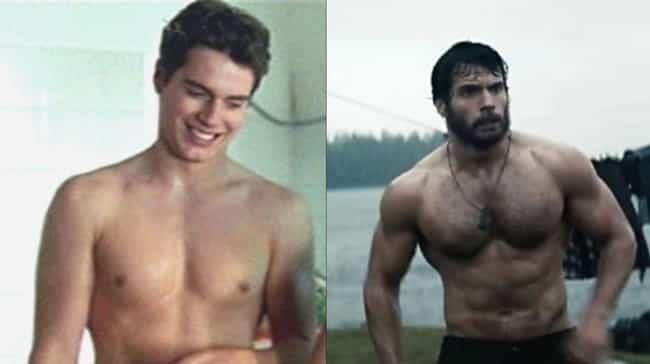 Hardcore workouts can be incredibly stressful on the body to the point where things can sometimes become dangerous. That was almost the case for Henry Cavill, whose muscles nearly gave out while he was lifting weights on the set of Man of Steel. He grit his teeth through the pain and successfully lifted and racked the bar. Cavill's trainer remembers the moment as an incredible display of perseverance.
Surprisingly, one of the most important parts of Cavill's training routine was his sleep schedule. The actor was strictly forbidden from getting anything less than 9-10 hours of sleep while he trained to be Superman.
Age: 35
Birthplace: Jersey, United Kingdom, with Dependencies and Territories
Is this transformation surprising?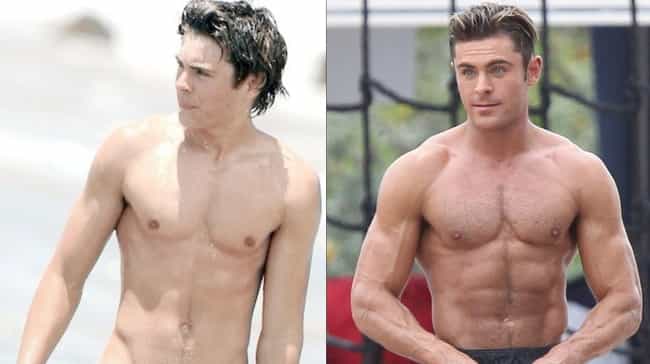 Zac Efron has been in the spotlight since his teenage years. He's changed a lot since his High School Musical days, evolving from a boyish teen heartthrob into a cut and chiseled actor. For his role in 2017's Baywatch, Efron adopted an intense work out regiment to achieve his impressive beach bod.
It included a three-day workout cycle that alternated between biceps and back, legs, and upper body strength.
Age: 31
Birthplace: San Luis Obispo, California, United States of America
Is this transformation surprising?