READ

38 Celebrities Caught with Sex Tapes

Celebrity sex tapes come in two forms: the celebrities that were famous first and featured in a tape second and those who actually became famous for their involvement in a tape. There are also, of course, those celebrity tapes you DIDN'T want to see. Most of these celeb tapes are actually watchable, but there are certainly a few that we wouldn't recommend.
This list of famous Hollywood celebrities caught filming a movie in the sheets features a little of both. Be it an actor, actress, singer or politician, male or female, intimate movies seem to be all the rage for the biggest celebrities these days. Some are released by former lovers looking to make a buck while others are filmed in secret without the knowledge of the participants. Some celebs even market their own tapes with the hopes of making a buck or getting their names back in the headlines via news reports about a star or wannabe star's latest new celebrity video. Occasionally famous people will even go for it and full on make a steamy video meant for release. That's certainly one way to get people to talk about you...
This list is only about real saucy celebrity videos some of them "leaked," others clearly not-even-pretending-to-be leaked!
Compton rapper, sort-of reality TV star, and stupendously endowed superhuman The Game supposedly appeared in a leaked tape in mid-September 2016. There isn't much going on in the clip, and it's impossible to tell if it's actually Game in the video. It hasn't made much of an impact in the world, so all-in-all, the leaking of the tape was something of a non-event.
The lackluster quality of skill on display in the clip is disappointing for those who expected (or hoped) a man as outspoken, fit, ahem large, and savage as Game to release a Kraken of a video on an unsuspecting, god-fearing world. Where is the filth-soaked opus of depraved brutality, quivering limbs, banshee-like shrieks, flailing members, Hobbesian state-of-nature ferocity, and explosive jets of fluid the masses want?
To quote Teonny Spears of gossip site Pop Glitz:
My friend Sonny Mac told me that someone has leaked a tape that features Game, and while we all HOPED it would have been very pleasing to watch, it's only 4 minutes of The Game in missionary style, sadly pretending to give a good stroke.

You would think that someone of his caliber (fine as hell, well-built, and packing) would have better…game (no pun intended) than this. I don't know about ya'll but when I think about "it" and The Game, I think of GREATNESS. MAYBE he was tired and the good footage got lost somewhere, here's to hoping it comes out later.
See more potential damaging celeb footage here.
Age: 39
Birthplace: Los Angeles, USA, California
Also Ranked
#36 on The Greatest Rappers of All Time
#10 on Rappers with the Best Voices, Ranked
#50 on The Best Rap Lyricists of All Time
#27 on The Most Respected Rappers, Ranked
see more on The Game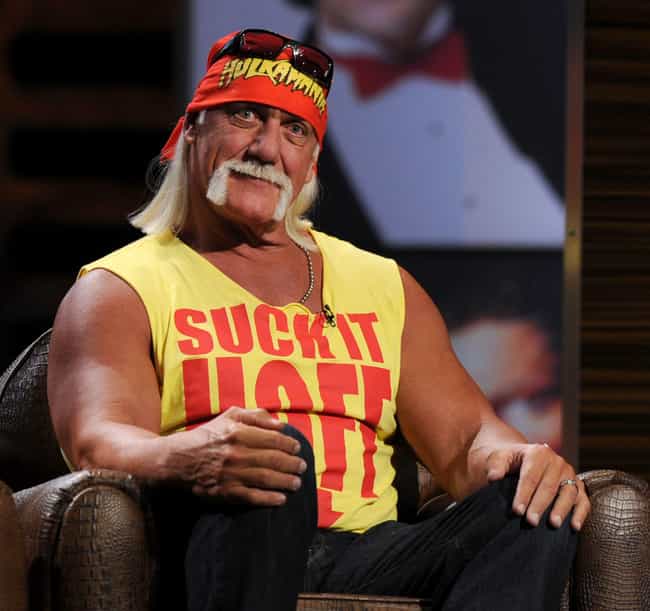 Turns out Hulk Hogan is truly a "Real American" which he proved by having a not-so-secret video released to the public. What makes it all the more interesting is that the woman who Hogan is having relations with in the tape is the wife of his friend, radio personality Bubba the Lovesponge.
Not only that, but he had full permission to do the dirty with her by Bubba himself. What's not so great was that the video was made around 2007 when Hogan was still firmly married to former wife Linda.
In 2016, Hogan took Gawker media to court over their coverage of the whole debacle. Gawker was forced to pay Hogan $100 million and shut down its operation. Gawker's other media properties were bought up by Univision and retained.
Age: 65
Birthplace: Augusta, Georgia, United States of America
Also Ranked
#3 on The Best WWE Superstars of the '80s
#5 on The Greatest Pro Wrestlers of All Time
#19 on If You Fought To The Death, Who Would You Want By Your Side?
#15 on The Best WCW Wrestlers of All Time
see more on Hulk Hogan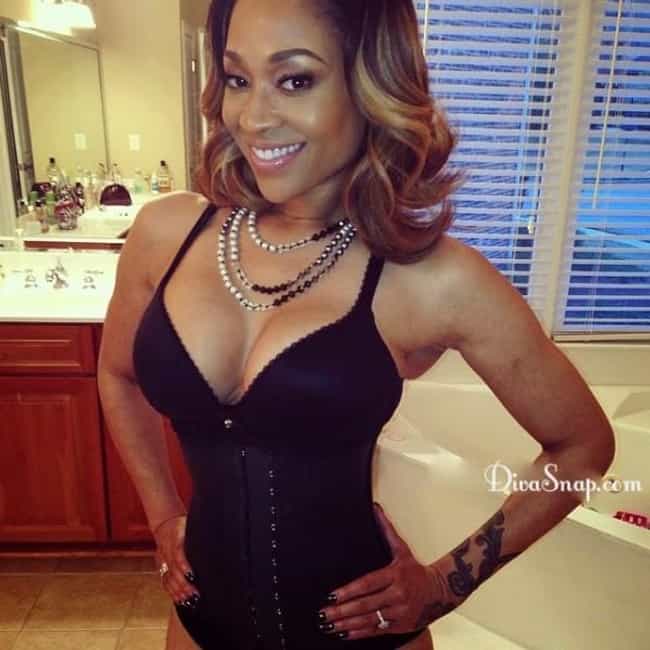 Love & Hip Hop: Atlanta star, Mimi Faust, and her on-off boyfriend, Nikko Smith, apparently recorded a very extreme tape sometime in early 2014. This footage was "discovered" by the head of Vivid Entertainment, Steve Hirsch, by "coincidence" who offered the two reality stars big bucks to give Vivid exclusive rights to the tape.
It is no surprise that both Mimi and Nikko agreed to the offer. It is also no surprise that the tape went on sale a few weeks before their show debuted its new season.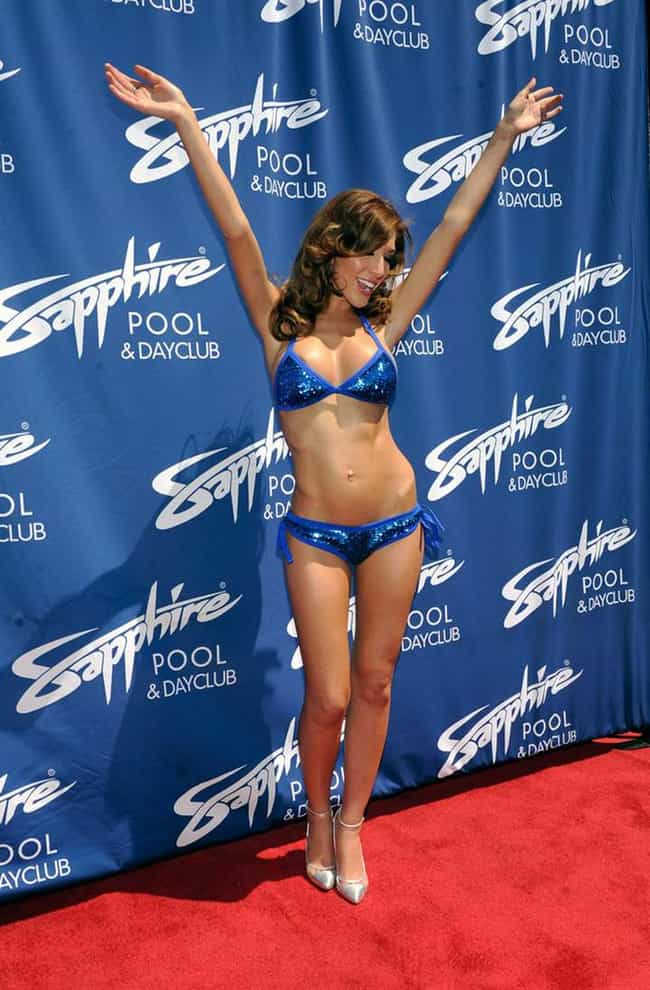 On April 10th, 2013, it was confirmed that former Teen Mom star Farrah Abraham had filmed a movie with adult actor James Deen. The plan (on Abraham's part) appears to have been to pose with Deen as a couple to create the illusion the tape in question was a private tape that had been leaked rather than one intentionally released for bidding.
Just when you think Abraham is done, she does it again. In early 2014, another film starring her dropped and release some custom made toys that were fit to her exact measurements. And then, in 2017, the starlet (?) did a livestream from her home where she used some of her own products to entertain viewers. Some people were not happy though, as Abraham promised some backstage action, but never delivered.
Age: 27
Birthplace: Omaha, Nebraska, United States of America
Also Ranked
#12 on Your Favorite Mothers from MTV's "Teen Mom"
see more on Farrah Abraham