Entertainment
Celebrities' First Celebrity Crushes From Before They Were Famous

791 votes
153 voters
7.4k views
20 items
List Rules Vote up the celebrity crushes you most identify with.
Most people have, at one point or another, been through the roller coaster of a celebrity crush: the googly-eyed adoration, the unchecked desire, the elaborate fantasies, then the inevitable crash of realizing it was all unrequited and will likely never happen. As you'll see from this list in which celebrities reveal their first celebrity crushes, the rich and famous harbored many of the same youthful fantasies as the rest of us.
They, too, were once swooning teenagers who found their objects of affection in the world of movies, music, television, and even politics. They, too, tracked their crush's moves via entertainment magazines and devoured every movie, show, song, or campaign speech their beloved produced. They also became weak in the knees at every paparazzi photo or publicity shot. Then, they plummeted back to Earth when they realized it was not to be - except in a few particularly notable, highly unusual cases.
back to page 1
In a 2013 interview with Elle, Channing Tatum acknowledged his teenage love for Alyssa Milano. "She was it, man," he said. "I'd love to run into her. I'm pretty sure I'd geek out."

Did you crush, too?
see more on Channing Tatum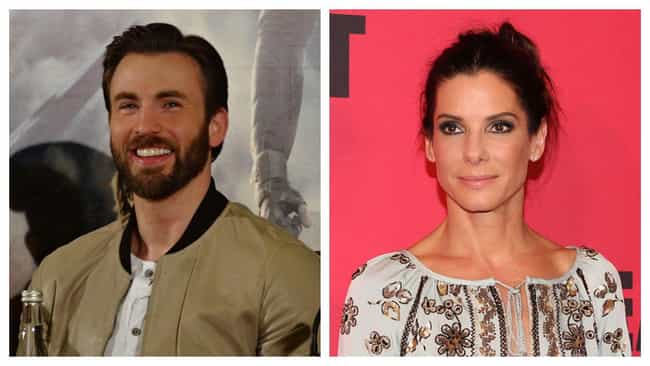 In a 2017 interview with E! News, Chris Evans discussed his childhood crushes, with Sandra Bullock coming in at the top of the list. "Sandra Bullock was a big one," Evans said. "Like when I was like in seventh or eighth grade." She wasn't alone on the list, however.
"Elisabeth Shue from Adventures of Babysitting and Karate Kid," he remembered. "[Former Full House star] Lori Loughlin was a big one. Come on, who didn't love Lori Loughlin? She hasn't aged at all!"

Did you crush, too?
see more on Chris Evans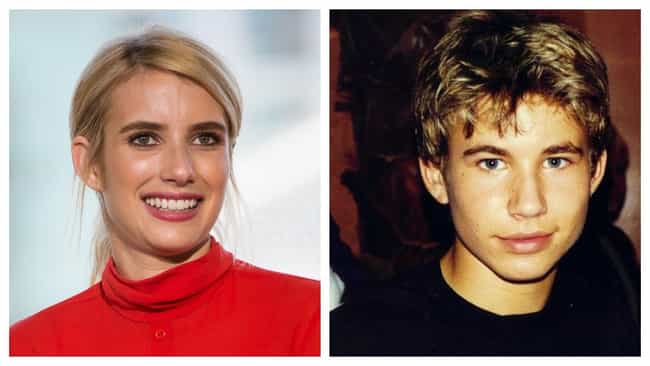 In 2015, Emma Roberts told Live with Kelly and Michael that she had a serious crush on Jonathan Taylor Thomas growing up. "I'm literally getting flushed thinking about it," she said.
Remember when you are younger, and you have crushes where you are sobbing just looking at a poster of them? That's how intense it is… I used to collage my whole room for hours with pictures of Jonathan Taylor Thomas and a couple of other people. It was a little creepy, almost. I think it was a little [creepy].

Did you crush, too?
see more on Emma Roberts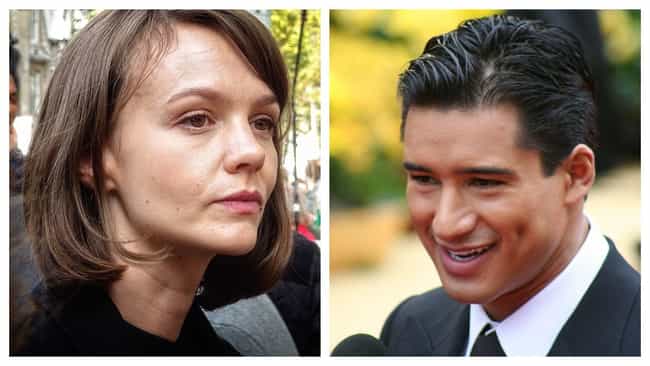 Carey Mulligan spotted Mario Lopez at a public beach when she was 11 years old and she's been smitten ever since. At a Young Hollywood roundtable discussion, she elaborated more on her crush:
I'm always thrilled when I see him. He hosts a show, and every time, all the way through awards season, every time we did a red carpet and I saw A.C. Slater, I was like a complete disaster. I went bright red… and they make you stand really close to these people, uncomfortably close, and because of the camera angles and I was always within sort of kissing distance. Every one of my dreams has come true this year, including that.

Did you crush, too?
see more on Carey Mulligan