Celebrities
Celebrities' First Celebrity Crushes From Before They Were Famous

922 votes
182 voters
8.9k views
20 items
List Rules Vote up the celebrity crushes you most identify with.
Most people have, at one point or another, been through the roller coaster of a celebrity crush: the googly-eyed adoration, the unchecked desire, the elaborate fantasies, then the inevitable crash of realizing it was all unrequited and will likely never happen. As you'll see from this list in which celebrities reveal their first celebrity crushes, the rich and famous harbored many of the same youthful fantasies as the rest of us.
They, too, were once swooning teenagers who found their objects of affection in the world of movies, music, television, and even politics. They, too, tracked their crush's moves via entertainment magazines and devoured every movie, show, song, or campaign speech their beloved produced. They also became weak in the knees at every paparazzi photo or publicity shot. Then, they plummeted back to Earth when they realized it was not to be - except in a few particularly notable, highly unusual cases.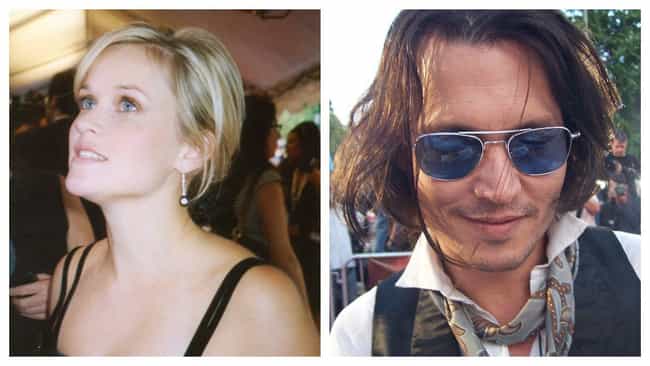 Very early in her career, when she was still just a tween, Reese Witherspoon told an interviewer that she loved Johnny Depp. "I just had a really major crush on him," she said at the time. "I used to pull pictures out of Teen Beat and put them on my wall."
Twenty-plus years later, Witherspoon may be a big star, but she's still not confessed her girlhood feelings to Depp. "I don't think he knows," she said. "I'm not sure it would faze him; I'm sure he's heard that quite a bit."

Did you crush, too?
see more on Reese Witherspoon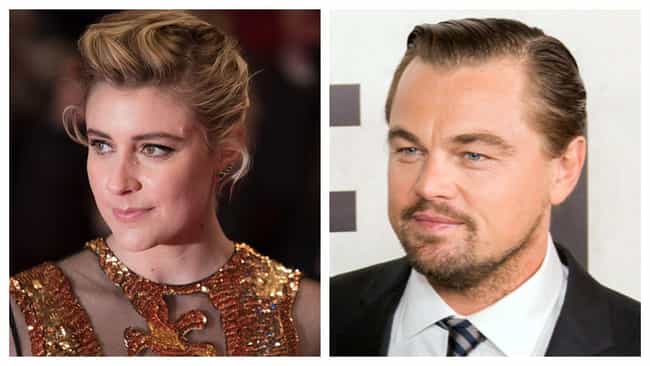 Greta Gerwig admitted to InStyle in 2013 that she was nuts about Leonardo Di Caprio when she was younger. "When I was 13-years-old, I really thought I was going to marry him," she said.
I actually carried around a folder of pictures I had printed out from the internet of him. My brother yelled at me because I used up all the ink. I kissed his picture every night before I went to bed. I was really sure that one day we would be together...

Even in my fantasy, I did have this slight anxiety like, 'What are we going to talk about? What do we have in common?' I felt worried that we would not have enough conversation to sustain a marriage, even at 13 that's what I thought. But I did love him. I felt like we weren't into the same things, I was concerned, but I was sure we would figure it out...

I so understand it when teenage girls have crushes like that because it does not feel fake to you. It feels 100 percent achy and real, and you can't figure out how to get to them, but you're very sure that you're supposed to be with them. And that's how I felt about Leonardo DiCaprio.

Did you crush, too?
see more on Greta Gerwig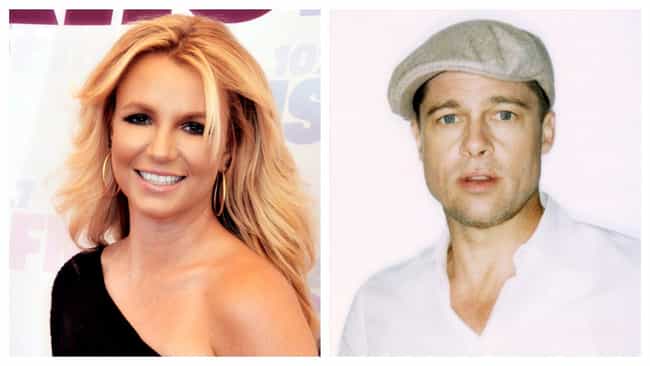 Britney Spears has discussed her crush on Brad Pitt several times over the years. In 2016, she told Australia's Today that he was her "dream" man and, "He's single now!" In 2003, she told Diane Sawyer that she kept a photo of herself and Pitt on her nightstand beside her bed. "We shouldn't share that. I'm embarrassed," Spears admitted sheepishly. "That's my little thing!"
In 2005's Britney and Kevin: Chaotic, she again talked about Pitt:
We found out that Jennifer Aniston and Brad Pitt broke up. So I have a feeling that he's thinking about me... Just playing. He probably wouldn't even look my way. I don't care, 'cause we can dream. We can dream!

Did you crush, too?
see more on Britney Spears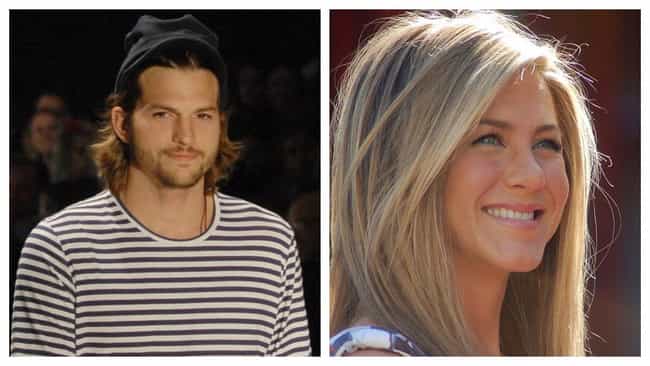 In 2011, Ashton Kutcher disclosed to the Toronto Sun that he's had a thing for Jennifer Aniston since he was 17 years old. At one point, her photo was his computer's screen saver. According to Kutcher:
So, I make a bet with my buddy. I'm probably 17 years old. I said to him, 'I bet you $1,000 that someday I will go on a date with Jennifer Aniston.'… Four or five years later, I actually meet Jennifer Aniston, and she's married to Brad Pitt at the time. And so I went to Brad Pitt and I asked his permission to ask his wife out on a date. I said, 'Listen, I made a bet with my buddy, you're a cool guy, you're gonna let this go down, right?' And he looked at me, he's like, 'You go for it.' And I'm like, 'You're the coolest guy I've ever met in my life!' So I asked her and she turned me down… Now we're friends so it might still happen, but now I have to ask [Demi Moore's] permission, and I just don't know how to broach that with the wife, but I do want to win the bet.

Did you crush, too?
see more on Ashton Kutcher