Entertainment
8 Celebrities Found Dead In A Bathroom

Updated June 14, 2019
1.2M views
8 items
This list chronicles some very famous people who were found dead in the bathroom throughout the years - some of whom you wouldn't expect. All attempts to stay away from toilet humor will be made, but no guarantees when talking about these celebrities who flushed their fame away (sorry). These bathroom deaths are reminiscent of the many bathroom death scenes in horror movies, books, or country songs; a chilling reminder of the end that has come to the glittering surroundings these celebrities had in life.
Celebrities found dead in the bathroom range from the well-known like Elvis, to the lesser-known Lenny Bruce's of the world. From tragic overdoses, to electrocution, to controversial sex scandals, this list shows the most famous of celebrity deaths that took place in bathrooms.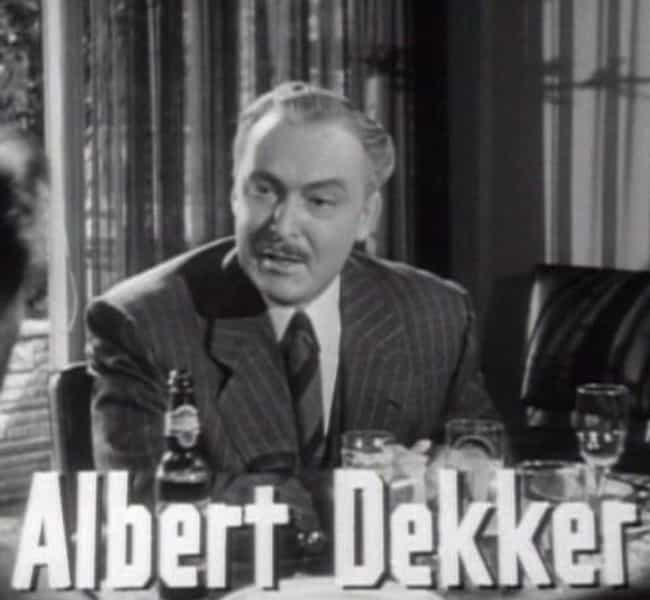 LIFE
Albert Dekker (December 20, 1905 – May 5, 1968) is best known as an American actor and politician. He is best known for his roles in Dr. Cyclops, The Killers, Kiss Me Deadly, and The Wild Bunch.
DEATH
Dekker was found dead in his Hollywood home on May 5, 1968. He was 62 years old. The way he was found is probably the most controversial and the greatest, because at the VERY least you know he went out having fun.
Dekker was found kneeling in his bathroom, completely naked, with a noose wrapped around his neck. Not only was he naked, but he was found handcuffed, blindfolded and gagged with red lipstick spelling out sexually explicit words throughout his body.
The ruling for his cause of death was by accident and they reported it as death by autoerotic asphyxiation. You can pay your respects to Dekker by visiting his star on the Hollywood Walk of Fame at 6620 Hollywood Blvd.
Age: Dec. at 63 (1905-1968)
Birthplace: New York City, New York, United States of America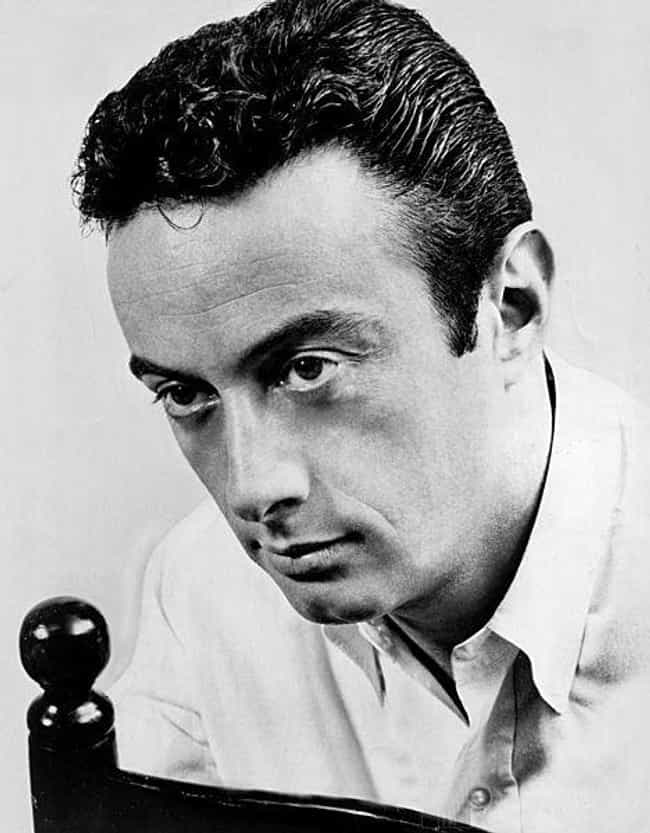 LIFE
Leonard Alfred Schneider (October 13, 1925-August 3, 1966), best known by his stage name Lenny Bruce, was an American stand-up comedian, writer, social critic and satirist of the 1950s and 60s. He is well-known as one of the greatest and most influential comics and thinkers of his time by a lot of comedy enthusiasts.
His comedy dealt greatly with the social stigmas and taboos of his era.
DEATH
It was on August 3, 1966 when Bruce was found dead in the bathroom of his Hollywood Hills home.
He was only 40 years old.
The original photo of Bruce taken at the scene was traumatic. It involved Bruce lying naked on the floor with a syringe and burned bottle cap next to him. Also, there were other various narcotics paraphernalia surrounding the scene. The photos were never released to the public because Phil Spector, a record producer and friend of Bruce, bought the negatives of the photographs to keep them from the press. The final explanation of Bruce's death was "acute morphine poisoning caused by an accidental overdose."
Age: Dec. at 41 (1925-1966)
Birthplace: Mineola, New York, United States of America
LIFE
Elvis Presley (January 8, 1935 – August 16, 1977), often referred to as "The King" was one of the most popular American singers of the 20th century. He needs little introduction as one of the most successful singers of his time, still emulated and worshipped by many to this day.
DEATH
He died on August 16, 1977 in the bathroom of his Graceland mansion in Memphis, Tennessee.
He was 42 years old.
It was found that he had been on the toilet, but fell down onto the floor, lying dead in a pool of vomit.
His staff found him and contacted an ambulance, which took him to a nearby hospital. The doctors tried to revive him several times, but there was no luck. He died at 3:30 pm CST.
Presley's autopsy showed the cause of his death was "cardiac arrhythmia," but was later admitted as being a false cause that his family and physicians told to the public in order to save his image.
The real cause of his death is suggested as a drug overdose from a cocktail of ten prescribed drugs taken in doses no doctor would prescribe.
Age: Dec. at 42 (1935-1977)
Birthplace: Tupelo, Mississippi, United States of America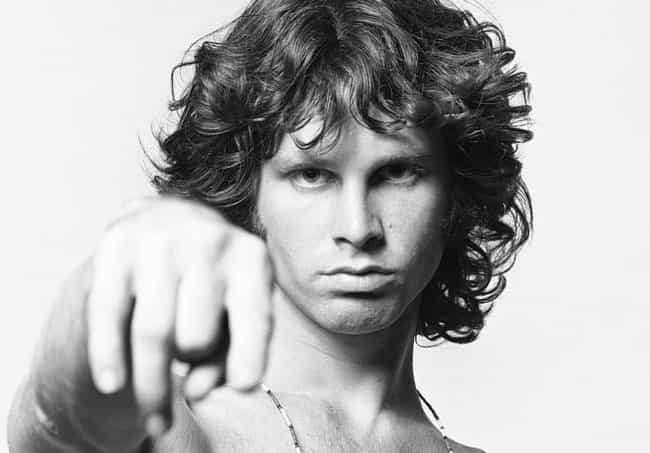 LIFE
Jim Morrison (December 8, 1943- July 3, 1971) was the lead singer and founder of The Doors, an American rock band formed in Los Angeles in 1965. The video to the left has a song you might know that feels a little apropos for this particular list. You might also know him from the band's famous song "The Other Side."
DEATH
He died at the age of 27 on July 3, 1971. The cause of death for Morrison is still unknown. However, he was found in a Paris apartment bathtub dead next to his long-term companion Pamela Courson.
The medical examiner who arrived to the scene of Morrison's death claimed that no foul play was apparent, so they did not perform an autopsy on his body.
Morrison's death left many questions behind, mainly from his adoring fans. His cause of death went on to create an array of rumors because of the lack of an autopsy.
Age: Dec. at 27 (1943-1971)
Birthplace: Melbourne, Florida, United States of America