Advice
The Most Honest Advice Celebrities Gave Other Celebs

Updated November 6, 2017
43.7k votes
12.2k voters
729.2k views
7 items
List Rules Vote up the celeb advice you're most glad was passed along.
Celebrities giving other celebs advice has become a thing the Internet loves to talk about, mostly because the celeb advice being given falls into the category of "crazy bananas." Despite their seemingly good intentions, most free advice going from one celebrity to another isn't usually well-received, and oftentimes ignites a feud between the two. While it may have seemed like a good idea at the time to lecture another human on the Internet for the entire world to see about what a bad person they're becoming, those celebrities taking the hit aren't happy about their public shaming, retorting with harsh words.
No one's perfect, including celebrities. Sometimes they don't realize the repercussions of their actions until it's too late. Some advice has come completely unsolicited, and some is a reaction to what another celebrity has said. Which celebrities have given the worst "advice" to others? Which feuds are the most interesting to read about? Now's your chance to vote. Read it though and vote it up.
Sinead O'Connor to Miley Cyrus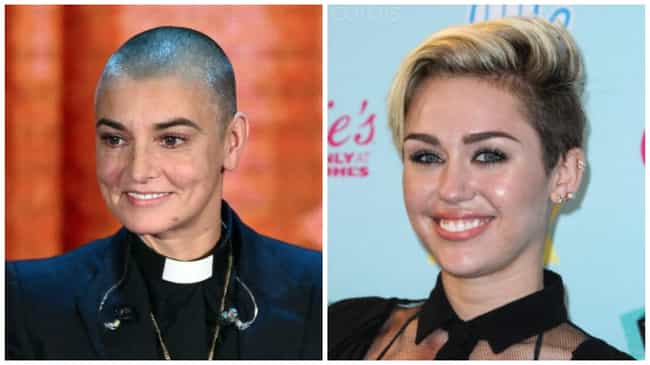 Shortly after pop star Miley Cyrus told "Rolling Stone" in 2013 that Sinead O'Connor's video for "Nothing Compares 2 U" was an inspiration for her career, O'Connor penned an open letter to the Disney star gone wild telling her what the future would hold if she kept up with her crazy ways. Said the songstress (who herself is no stranger to controversy):
"The music business doesn't give a sh*t about you, or any of us. They will prostitute you for all you are worth, and cleverly make you think it's what YOU wanted.. and when you end up in rehab as a result of being prostituted, 'they' will be sunning themselves on their yachts in Antigua, which they bought by selling your body and you will find yourself very alone."
Cyrus, in a five word tweet that may or may not have taken her the full day to compose, responded to O'Connor's 1,000+ word letter with a picture of the elder singer and text that basically called her crazy. Her words: "Before Amanda Bynes.... There was...."
(
Source
)
Frances Bean Cobain to Lana Del Rey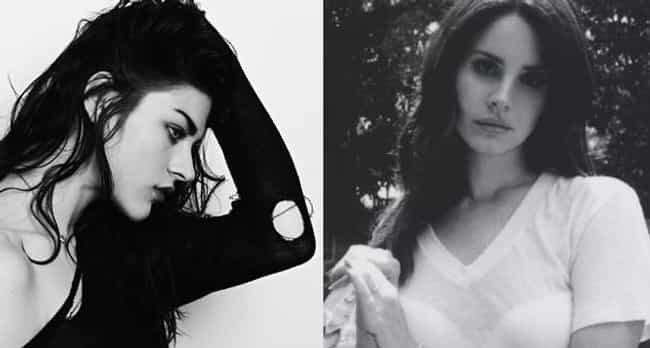 Frances Bean Cobain, the daughter of rockers Kurt Cobain and Courtney Love, took to Twitter in June of 2014 to tell Lana Del Rey she's acting like an idiot telling a newspaper she wishes she "was dead already" in response to a reporter from The Guardian, asking how Del Rey felt about musicians who die young.
Cobain's father famously committed suicide at 27, giving her unique insight into the untimely deaths of musicians. Said Cobain (in a series of tweets), "I'll never know my father because he died young, and it becomes a desirable feat because people like you think it's 'cool.'"
Del Rey responded by saying she was tricked into making the statements during the interview and does not, in fact, wish herself dead.
(
Source
)
Courtney Love to Amanda Bynes
During Amanda Byne's public breakdown in 2013, Courtney Love tried to talk some sense into the troubled young star, even offering to help pay for her treatment should she choose to get help. Love attempted to contact the young star via Twitter encouraging her to "pull it together dude." Byne's response to Love's unsolicited advice was a tweet calling the elder star "the ugliest woman" she'd ever seen.
(
Source
)
Courtney Love to Britney Spears
Though pop star Britney Spears has recently found success with touring and a Las Vegas residency, the former Mouseketeer has seen darker times in her past. In 2008, Hole singer Courtney Love recognized some of the problems the younger pop princess was having and told TV show "Access Hollywood" that Spears "definitely needs help."
Love justified her advice by telling the celeb-centric program that, having been in a similar position before, she knew that "if she [Britney] doesn't get help something very, very bad is going to happen."
(
Source
)