Celebrity Facts

Celebrities Who Have Been Busted For Tax Evasion

This list contains information about celebrities who have experienced tax trouble, loosely ranked by fame and popularity. Several famous actors, musicians, athletes, and politicians have had tax liens placed against them or been charged with tax evasion. Some of these celebrities paid a fine as soon as they learned of the charges, while others served time in prison.
Who is the most famous person who has found themselves in tax trouble? Lindsay Lohan tops our list. Back in 2012, the IRS seized all of Lindsay Lohan's bank accounts in order to repay $233,904 in unpaid federal taxes that Lohan owed the government. Pamela Anderson has a history of tax trouble. In 2009, a lien was filed against her for $1.7 million. In 2012, the IRS filed a lien claiming that she owed $259,395.75 for unpaid taxes, and the state of California said she owed $112,118.90.
Several famous men have also been charged with tax evasion. In 2009, the IRS claimed that Nicolas Cage failed to pay over $6.2 million in federal income tax for the year of 2007. The IRS also filed a lien against Cage for more than $350,000 in unpaid taxes dating from 2002 to 2004. In 2008, Wesley Snipes was found guilty on three misdemeanor counts of failing to file federal income tax returns. He was sentenced to three years in prison. Why do you think so many celebrities have trouble paying their taxes?
In late 2018, hip-shaking Shakira was charged with tax evasion by Spanish prosecutors for the years 2012 to 2014. During this time, Shakira claimed to be living in the Bahamas, but was actually living in Spain (where taxes are higher) and only traveling to the Bahamas for work. Considering this, she ended up failing to pay 14.5 million euros ($16.3 million) in taxes to Spain. In turn, Spain is making her pay 19.4 million euros.
Age: 42
Birthplace: Barranquilla, Colombia
Also Ranked
#48 on The Most Beautiful Women In Hollywood
#67 on The Best Female Vocalists Ever
#25 on The Best Current Pop Groups/Singers
#14 on The Best Current Female Singers
see more on Shakira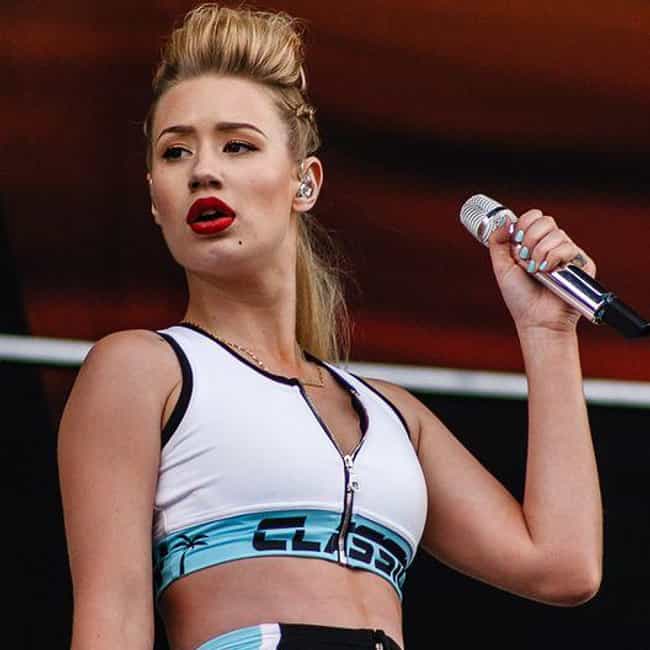 2014 was a great year for rapper Iggy Azalea. During it, she dropped a hit album, found worldwide fame, and made tons of cash. Unfortunately, she didn't share any of it with Uncle Sam. In 2016, the American government
slapped Azalea
with a
$391,056.55 tax lien, claiming that she had
shirked her taxpaying duties and needed to pay up.
Age: 28
Birthplace: Sydney, Australia
Also Ranked
#68 on The Best Current Female Singers
#82 on Acts You'd Like To See As The Super Bowl Half Time Show
#18 on The Greatest Women Rappers of All Time
#92 on The Best Young Rappers and New School Rappers
see more on Iggy Azalea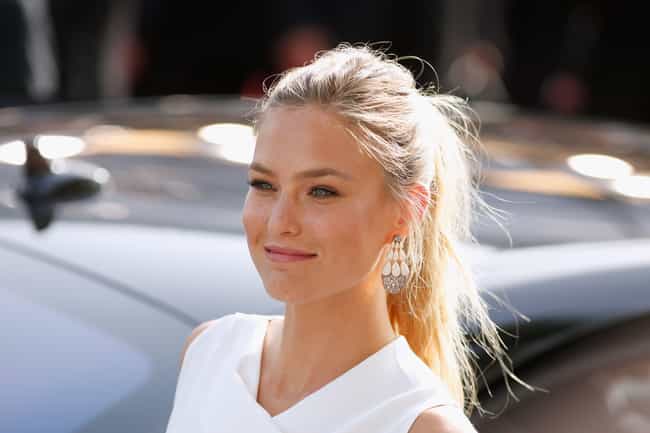 December 17, 2015:
Supermodel (and ex-girlfriend of Leonardo DiCpario) Bar Rafaeli
was arrested
and charged with tax evasion in Israel. According to Israeli authorities, Refaeli, who is worth more than $20 million, avoided paying millions of shekels in taxes, and never reported another $257,000 in free and discounted perks like luxury cars and housing at the W Towers in Tel Aviv. Her mother was also arrested for tax evasion. They were released on $193,000 bail.
Age: 33
Birthplace: Hod HaSharon, Israel
Also Ranked
#85 on The Most Beautiful Women in the World
#44 on Natural Beauties Who Don't Need No Make-Up
#92 on The Most Beautiful Women Of 2018
see more on Bar Refaeli
Poor Lindsay's had her share of rough patches over the years, one of which wasn't helped by the fact that the IRS seized all of her bank accounts back in 2012. She owed them $233,904 in unpaid taxes, and that was after Charlie Sheen paid $100,000 of her debt for her.
Age: 32
Birthplace: New York City, New York, United States of America
Also Ranked
#62 on The Greatest Former Child Stars
#4 on People We Want to See on a Comedy Central Roast
#4 on The Celebrities You Most Want To See Play Survivor
#22 on Which Famous People Do You Think Will Make A Career Comeback In 2019?
see more on Lindsay Lohan