food/drink

These Celebrities Came Clean About The Most Embarrassing Things They Did While Drunk

65 votes
27 voters
10.3k views
11 items
Follow
Embed
List Rules Vote up the celebrities with the most candid stories
Stars! They're just like us! They get blind drunk, smashed, hammered, and do some pretty gnarly things while getting absolutely obliterated like all of us normals. Well, okay, they're not exactly like us. The places these guys tend to get drunk are a lot more lavish than anything we'd be used to. And the people they end up drinking with are a hell of a lot more famous than anyone we know. But the internet exists and so do interviews, so that means we're privy to a ton of drunk celebrity moments.
These stars have shared their funny celebrity drinking stories during interviews with talk show hosts and magazines and now they exist online forever for us to marvel at. Want to see how the other half drink? Check out the ones below.
Jennifer Lawrence has spilled her fair share of drinking stories, but she reached peak-mess levels at an Oscars after party to the point where she drew the judgment of Miley Cyrus at her most unabashedly drug-loving:
"I've never gone out after Golden Globes or Oscars or anything. I'm just so sick of people by that point. But this time I was like, 'I'm going out.' And I puked … all over. There's this big fancy party, this Guy Oseary and Madonna party - if you get invited you're, like, super important. And I puked on his porch. I was in such bad condition and I look behind me and Miley Cyrus is looking at me like, 'Get it together!'"
Also Ranked
#14 on The Best American Actresses Working Today
#92 on The Best Actresses in Film History
#50 on The Most Trustworthy Celebrities in the World
#79 on The Greatest American Actresses of All Time
see more on Jennifer Lawrence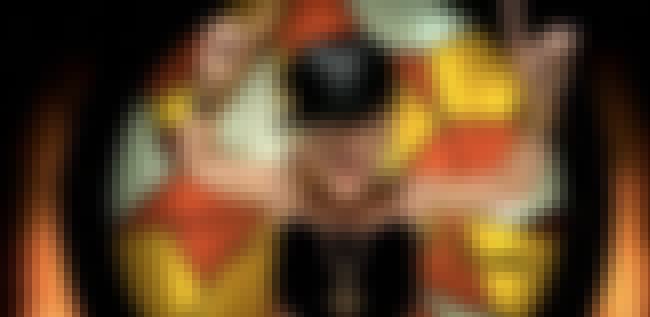 P!nk needed to drink her way to bravery in order to gather the courage to ask Eminem if he would collaborate with her. She told Entertainment Weekly all about her musically motivated wine pounding. She had already been drinking with producer Max Martin and figured even more alcohol couldn't hurt:
"I emailed [Eminem] […] This is why they call it liquid courage. And I said, 'You know I love you. I like that you work with a lot of the same people, like Rihanna. She's hotter than me, but I'm funnier. So I'm going for a rap Grammy, and I'd like to take you along with me.' It was this long email, and he wrote back right away and just said, 'Okay.'"
The rapper's response may have been curt but P!nk managed to drink her way to a potential Grammay win.
Also Ranked
#64 on The Best Singers of All Time
#10 on The Best Current Female Singers
#28 on The Best Female Vocalists Ever
#9 on Famous Women You'd Want to Have a Beer With
see more on P!nk
It seems like there's a lot of alcohol flowing around the Studio 8H. This story is from cast member Aidy Bryant. She talked to Seth Meyers on Late Night about getting smashed at the season 42 writers' party:
"You take all the anxiety and stress and power from the season and you pour it in to one night of drinking alcohol. This most recent one that we had at the end of last season - I would say it almost destroyed me as a human woman.

I drank so much that I blacked out. I don't even know how I got home. I had to like drunk detective piece everything together the next morning … I woke up in the hallway of my building on the floor - which is very humbling.

The only reason I woke up was because I was hit by a newspaper that was being delivered to my neighbor's door."
Also Ranked
#75 on The Best SNL Cast Members of All Time
#15 on The Funniest Female SNL Alumni
see more on Aidy Bryant
Amy Schumer went on The Late Show and chatted to Stephen Colbert about the time she got wrecked at Jake Gyllenhaal's apartment. Gyllenhaal wasn't there at the time - Schumer was renting the apartment with her sister. But she took his absence as an opportunity to rifle through his things:
"Of course I did … everything, the one thing that he did leave, because he really gutted the place, he left a frozen cake in his freezer and it was very old. […] I would get drunk and I would eat it and I would talk as if he were there and I was at the party that the cake was served at,"
Schumer filmed herself talking to imaginary cake husband Gyllenhaal, calling herself a "princess," before slurring "I'm living here so I'm eating it."
Also Ranked
#79 on Famous Women You'd Want to Have a Beer With
#77 on The Funniest Stand Up Comedians of All Time
#37 on Celebrities Whose Lives You Want
#29 on The Best Female Celebrity Role Models
see more on Amy Schumer