Entertainment
Celebrities Turning 60 in 2019

Several famous people will be celebrating their 60th birthdays in 2019. Action heroes, pop stars and top athletes are all joining the list of famous 60 year olds. Some sixty-year-old actors don't look a day over 50 while other famous people who are 60 haven't aged well. Many celebrities over 60 are at the top of their game both personally and professionally.
Who is turning 60 in 2019? Simon Cowell will turn the big 6-0 on October 7th. Maybe growing older will mellow Cowell when he judges contestants on America's Got Talent. Emma Thompson is also celebrating her 60th birthday in 2019.
Magic Johnson's 60th birthday will serve as an inspiration to everyone as he continues to thrive after being diagnosed with HIV in 1991. Other celebrities turning 60 this year include Sean Bean, Mike Pence, and Morrissey.
Simon Phillip Cowell (; born 7 October 1959) is an English television music and talent show judge, businessman, A&R executive, talent manager, television producer, and entrepreneur. He has judged on the British TV talent competition series Pop Idol, The X Factor and Britain's Got Talent, and the American TV talent competition shows American Idol, The X Factor and America's Got Talent. Cowell is the principal, founder and chief executive of the British entertainment company Syco.Cowell often makes blunt and controversial comments as a television show judge, including insults and wisecracks about contestants and their singing abilities. He combines activities in both the television and music ...more on Wikipedia
Birthplace: Lambeth, London, United Kingdom
Born: October 7, 1959
see more on Simon Cowell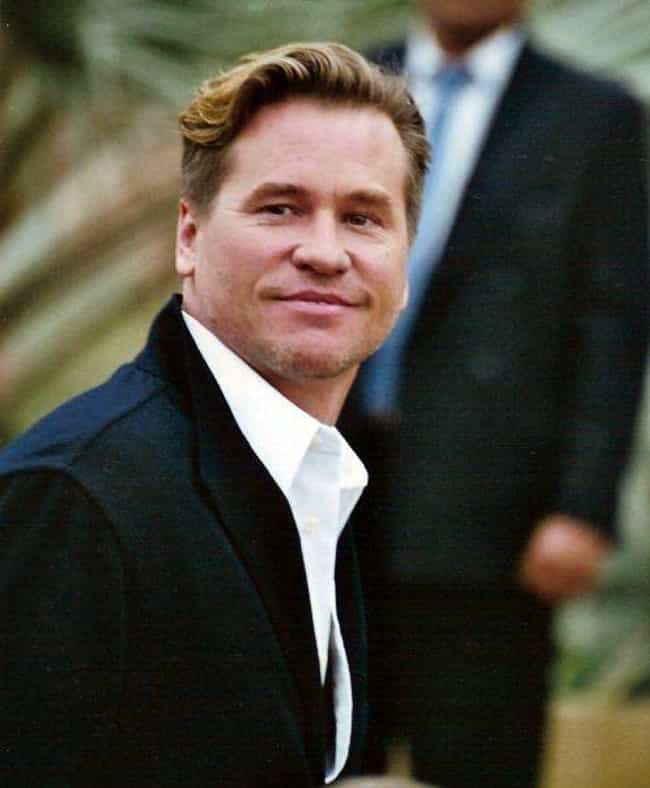 Val Edward Kilmer (born December 31, 1959) is an American actor. Originally a stage actor, Kilmer became popular in the mid-1980s after a string of appearances in comedy films, starting with Top Secret! (1984) and Real Genius (1985), as well as the military action film Top Gun (1986), the fantasy film Willow (1988), and the western Tombstone (1993). Some of his other notable film roles include Jim Morrison in The Doors (1991), armed robber Chris Shiherlis in Heat (1995), Bruce Wayne / Batman in Batman Forever (1995), Simon Templar in The Saint (1997), and Moses in The Prince of Egypt (1998). ...more on Wikipedia
Birthplace: Los Angeles, California, United States of America
Born: December 31, 1959
see more on Val Kilmer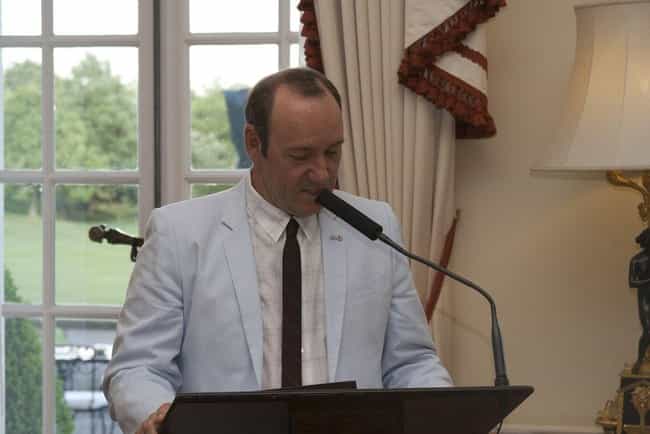 Kevin Spacey Fowler (born July 26, 1959) is an American actor, producer, and singer. Spacey began his career as a stage actor during the 1980s, obtaining supporting roles in film and television. He gained critical acclaim in the 1990s that culminated in his first Academy Award for Best Supporting Actor for the neo-noir crime thriller The Usual Suspects (1995) and an Academy Award for Best Actor for the midlife crisis-themed drama American Beauty (1999). Spacey's other starring roles have included the comedy-drama film Swimming with Sharks (1994), the psychological thriller Seven (1995), the neo-noir crime film L.A. Confidential (1997), the drama Pay It Forward (2000), the science ...more on Wikipedia
Birthplace: South Orange, New Jersey, United States of America
Born: July 26, 1959
see more on Kevin Spacey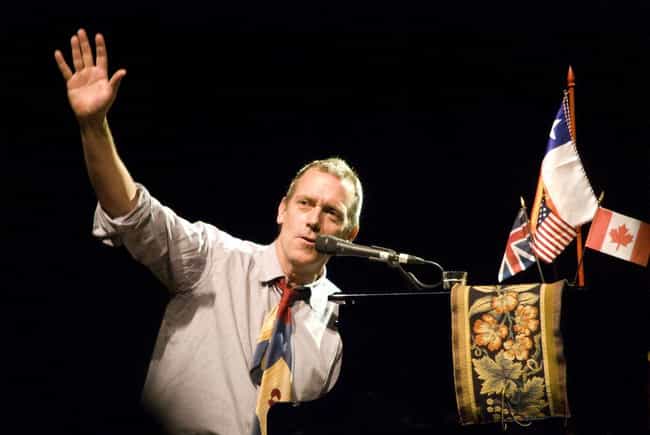 James Hugh Calum Laurie, (; born 11 June 1959) is an English actor, director, singer, musician, comedian and author. Laurie first gained recognition for his work as one half of the comedy double act Fry and Laurie with his friend and comedy partner Stephen Fry, whom he met through their mutual friend Emma Thompson whilst attending Cambridge University, where Laurie was president of the Cambridge Footlights. The duo acted together in a number of projects during the 1980s and 1990s, including the sketch comedy series A Bit of Fry & Laurie and the P. G. Wodehouse adaptation Jeeves and Wooster. Laurie's other roles during this time include the period comedy series Blackadder (in which Fry also ...more on Wikipedia
Birthplace: Oxford, United Kingdom
Born: June 11, 1959
see more on Hugh Laurie