Entertainment
Celebrities Who Adopted Children

Updated November 5, 2019
259.4k views
81 items
Thinking of adopting? Let this list of celebrities who adopted children inspire you! Through the years many famous people have adopted children. Some celebs adopt domestically, while others prefer to adopt overseas. A few famous people have adopted their spouse's children from a previous marriage. Some celebs have even adopted over five children.
Who are the most famous people who have adopted children? Angelina Jolie and Brad Pitt are probably the most well-known adoptive parents. Their three adopted kids were initially adopted by Jolie, but when the couple got together, Pitt took the steps to become an adoptive parent as well. Maddox was adopted at seven months old from Cambodia, Zahara Marley was adopted at six months old from Ethiopia, and Pax Thien was adopted at 3 years old from Vietnam. Other famous people who have adopted multiple children include Marie Osmond, Mia Farrow, and Sandra Bullock.
In 2006, Meg Ryan adopted her daughter Daisey True as an infant from China. Ryan also has a biological child, Jack, with her ex-husband Dennis Quaid. Jamie Lee Curtis has two adopted children with her husband "Best in Show" director Christopher Guest. Their daughter Annie was born in 1986 and their son Thomas was born in 1996.
Why do you think so many celebrities opt for adoption? Share your thoughts in the comments section.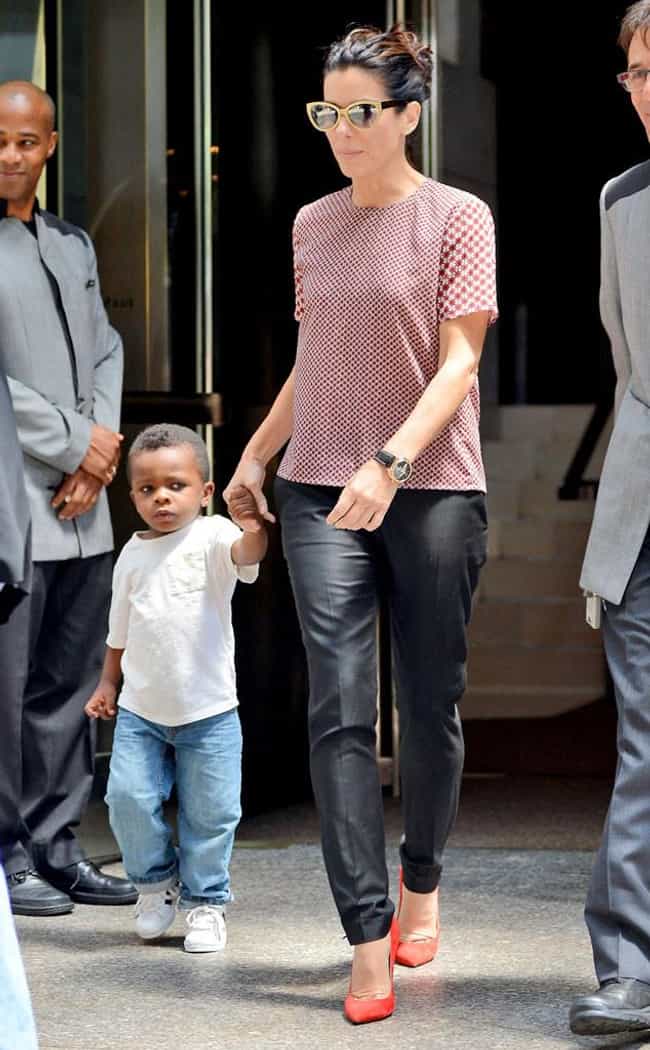 In 2010, Sandra Bullock domestically adopted her son Louis Bardo as an infant. In 2015, she also
adopted a three-year-old baby girl
named Laila who had been living in foster care in Louisiana.
Age: 54
Birthplace: USA, Virginia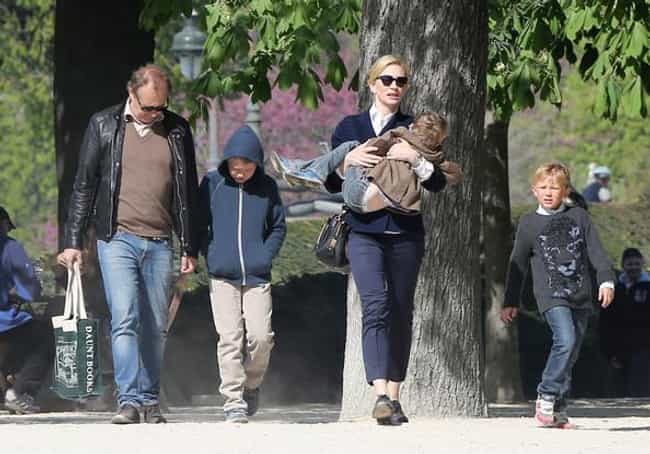 In March 2015, Cate Blanchett, 45, and her playwright-director husband, Andrew Upton, 49, adopted a baby girl, Edith Vivian Patricia Upton. The new addition is the first daughter for the couple, who already have three sons together: Dashiell, 13, Roman, 10, and Ignatius, 6.
(Source)
Age: 49
Birthplace: Ivanhoe, Australia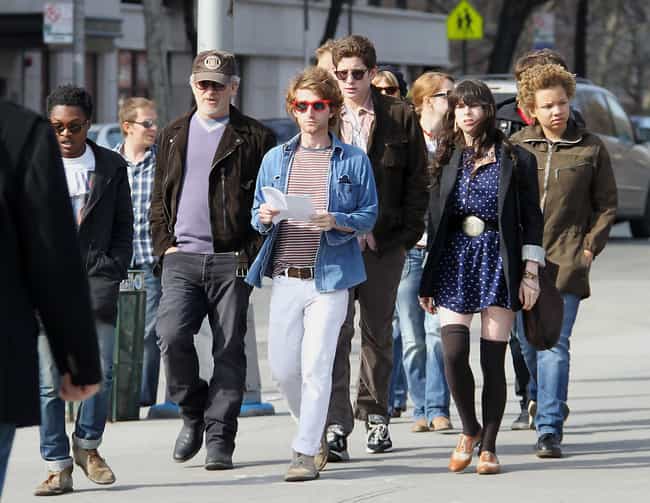 Steven Spielberg has two adopted children. His wife Kate Capshaw adopted her son Theo in 1988. Spielberg adopted him after he married Capshaw in 1991. They adopted their daughter Mikaela George together in 1996. The rest of the Capshaw-Spielberg family includes Jessica, Kate's daughter from a previous marriage (1976); Max, Steven's son from a previous marriage (1985); Sasha (1990); Sawyer (1992); and Destry (1996).
Age: 72
Birthplace: Cincinnati, Ohio, United States of America
Charlize Theron adopted her son, Jackson, when he was a baby in 2012. It was a domestic (United States) adoption. She also adopted a daughter, August.
Age: 43
Birthplace: Benoni, Gauteng, South Africa