Entertainment
Celebrities Who Have Aged the Best

8.2k votes
963 voters
94.4k views
20 items
List Rules Upvote the celebrities who have aged the best
Prepare to get jealous: some of the hottest celebrities of all time are still just as hot as they were the first time you saw them in a magazine or onscreen. In fact, some of them (George Clooney, I'm lookin' at you) have even gotten even better looking with age. These celebrities who have aged incredibly well aren't all fitness fanatics and easy livers; in fact, some of these celebrities who got hotter with age have actually been hard partiers in the past, only to come out looking better than they did in their heydays.
These famous people who aged well come from all walks of life: television, music, movies, and comedy. There are some young celebs who look the exact opposite of their famous cohorts - child stars who grew up ugly, and some of these older celebs are still heartbreakers well into their AARP years.
What celebrities have aged the best? What famous people are still as hot as they were when they were younger? What celebrities have looked the best the longest? This list of celebrities who aged well is a reminder that the hottest celebrities will always be hotter than you, even when they become eligible to collect social security.
There are also some famous faces on the list you may not have seen in their younger, slightly hotter times. For a refresher (or an introduction) on what these well aged celebs used to look like, check out pictures of actresses when they were young and hot old actors when they were young.
Vote for the celebrity who aged the best below!
back to page 1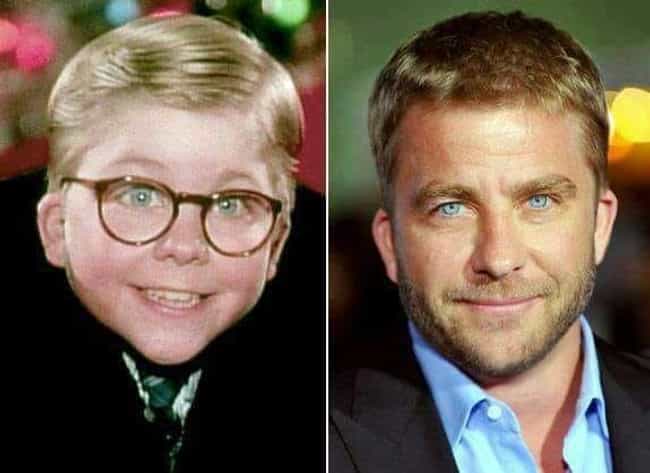 Peter Billingsley, also known as Peter Michaelsen and Peter Billingsley-Michaelsen, is an American actor, director, and producer, best known for his role as Ralphie in the 1983 movie A Christmas Story and as "Messy Marvin" in the Hershey's Chocolate Syrup commercials during the 1970s. He began his career as an infant in television commercials. ...more on Wikipedia
Age: 47
Birthplace: New York City, USA, New York
Credits: Iron Man, A Christmas Story, The Break-Up, Couples Retreat, Paternity, + more

Agree or disagree?
see more on Peter Billingsley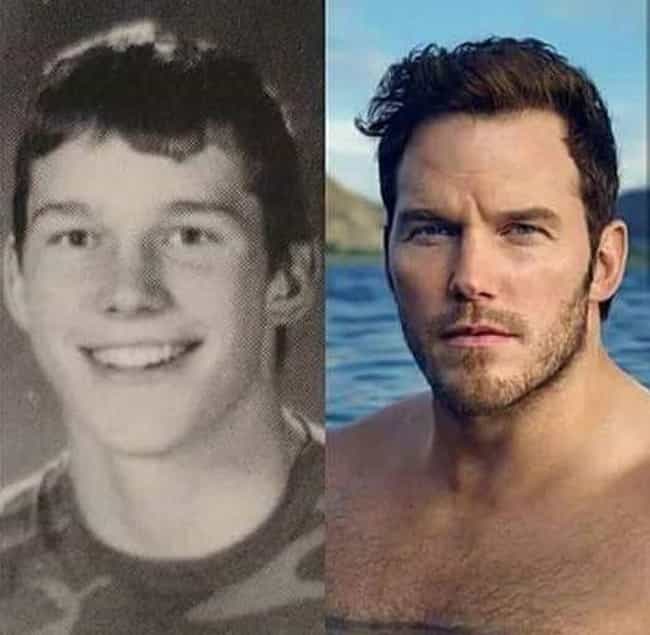 Christopher Michael "Chris" Pratt is an American actor. He is known for his television roles, including Bright Abbott in Everwood, and Andy Dwyer in Parks and Recreation. His early film career began with supporting roles in mainstream films such as Wanted, Jennifer's Body, Moneyball, What's Your Number?, The Five-Year Engagement, Zero Dark Thirty, Movie 43, Delivery Man and Her before achieving leading man status in 2014 with the blockbuster films The Lego Movie and Guardians of the Galaxy. He will star in Jurassic World, the continuation of the popular Jurassic Park franchise. In 2014, Pratt was ranked as #2 on People magazine's annual list of Sexiest Men Alive. ...more on Wikipedia
Age: 39
Birthplace: Virginia, Minnesota, United States of America
Credits: Guardians of the Galaxy, Jurassic World, Her, Parks and Recreation

Agree or disagree?
see more on Chris Pratt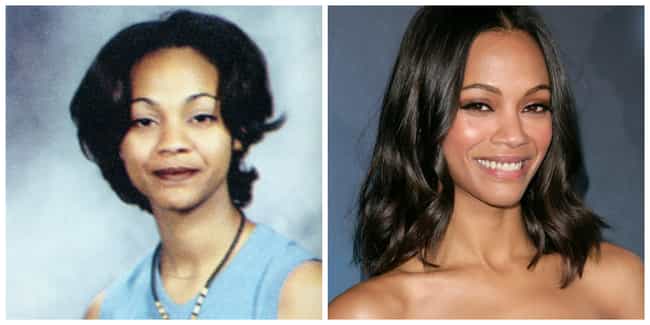 Zoe Yadira Saldaña Nazario, known as Zoë Saldana or Zoe Saldana, is an American actress and dancer. She had her breakthrough roles in the films Center Stage and Crossroads. She later gained prominence for her roles as Anamaria in Pirates of the Caribbean: The Curse of the Black Pearl, Nyota Uhura in Star Trek and its sequel Star Trek Into Darkness, Neytiri in James Cameron's Avatar and its upcoming sequels, and Gamora in Guardians of the Galaxy. ...more on Wikipedia
Age: 40
Birthplace: Passaic, New Jersey, United States of America
Credits: Avatar, Guardians of the Galaxy, Star Trek Into Darkness, Star Trek

Agree or disagree?
see more on Zoe Saldana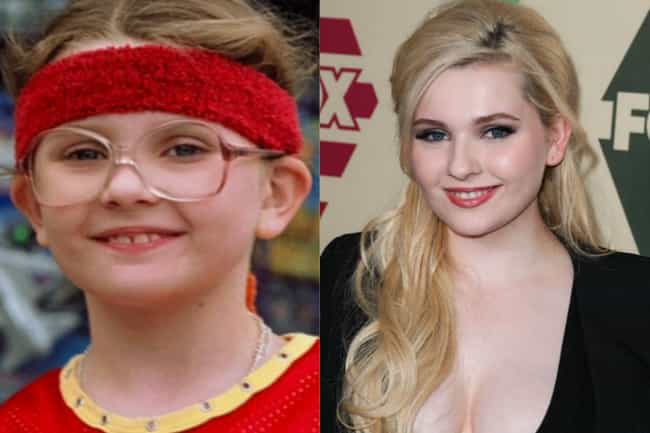 Abigail Kathleen Breslin is an American actress. She appeared in her first commercial when she was three years old, and in her first film, Signs, at the age of five. Her other film roles include Little Miss Sunshine, for which she was nominated for the Academy Award for Best Supporting Actress, No Reservations, Nim's Island, Definitely, Maybe, My Sister's Keeper, Zombieland, Rango, August: Osage County, The Call, Ender's Game, and Perfect Sisters. ...more on Wikipedia
Age: 22
Birthplace: New York City, New York, United States of America
Credits: Little Miss Sunshine, Zombieland, Signs, Rango

Agree or disagree?
see more on Abigail Breslin