Total Nerd Celebrities Who Appeared In Video Games

2.9k votes
430 voters
155.1k views
22 items
List Rules Vote up the best celebrity appearances in games.
Celebrity cameos in video games happen all the time, but only rarely do famous people play themselves in games. There has always a market for celebrities in video games, but usually they play actual characters. Think Kevin Spacey as a villain in Call of Duty: Advanced Warfare or Michael Ironside as Sam Fisher in the Splinter Cell series. People want to see and hear stars in their games, so celebrities with voice acting experience usually pop up in AAA titles.
Sometimes, though, celebrities appear in games as themselves, and whether or not it works tends to be a coin flip. Typically, attempts to shoehorn celebrities into games feel like cash-ins and serious gamers reject them outright. This list takes a look at celebrity appearances in video games, whether or not they work creatively.
Explore the list of modern (or modern at the time) celebrities placing themselves in a weird fantasy worlds, big names who kick up dust in fighting games, and even famous people playing themselves in a satirical manner.
Check out the list, see which celebrities you might've missed, and be sure to vote up the biggest, most remarkable celebrity cameos in gaming history!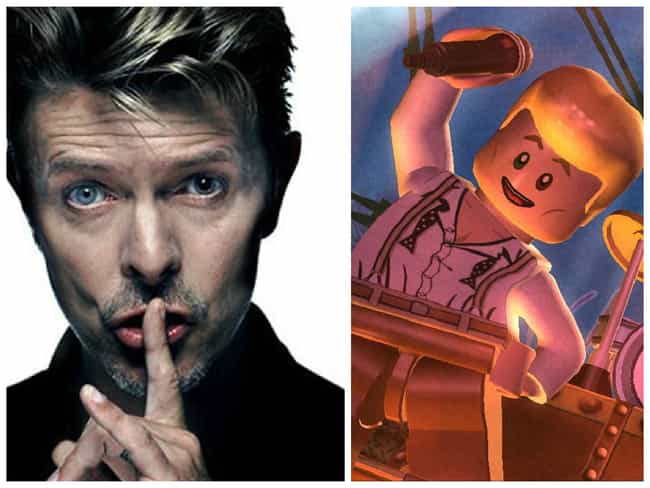 David Bowie appearing in a music-based video game? Yeah, that really happened. Not only that, but they made him into a LEGO in
LEGO Rock Band
, and that's pretty rad. LEGO BOWIE!
Also Ranked
#4 on The Best Rock Vocalists
#12 on The Best Singers of All Time
#7 on The Greatest Male Pop Singers of All Time
#28 on People We Wish Were Still Alive

Is this awesome?
see more on David Bowie
One of the original celebrity video game appearances, Mike Tyson was the final boss in - you guessed it -
Mike Tyson's Punch Out!
on Nintendo.
Also Ranked
#47 on The Best Athletes of All Time
#5 on The Best Heavyweight Boxers of All Time
#64 on Celebrities with the Weirdest Middle Names
#31 on The Best Boxers of the 20th Century

Is this awesome?
see more on Mike Tyson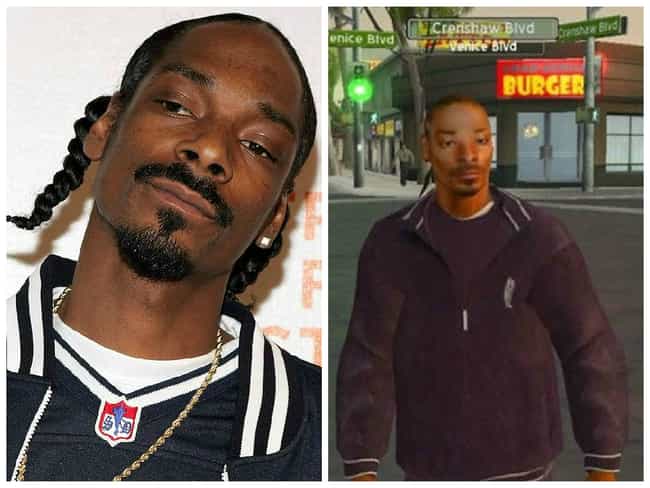 Snoop Dogg got his gangster on when he appeared in
True Crime: Streets of LA
. You do you, Snoop.
Also Ranked
#6 on The Greatest Rappers of All Time
#24 on Celebrities Who Should Run for President
#19 on The Druggiest Rock Stars of All Time
#52 on The Greatest Musical Artists of the '90s

Is this awesome?
see more on Snoop Dogg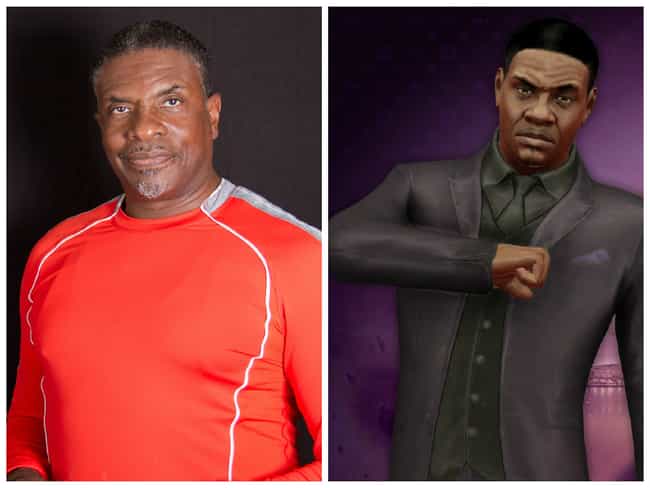 Keith David is no stranger to games, but he's usually voicing a character. In
Saints Row IV
, however, he played himself. And Keith was also Vice President of the United States. Because why not?
Also Ranked
#90 on The Best Animated Voiceover Performances
#39 on The All-Time Best Voice Actors
#33 on The Best African American Actors in Film
#30 on The Most Grizzled Actors Currently Working

Is this awesome?
see more on Keith David