Cosmetics

These Celebs Do Their Own Makeup And Here Are Some Of Their Go-To Beauty Tips

1k votes
292 voters
13.1k views
14 items
Follow
List Rules Vote up the celebrity makeup tips you'll be stealing.
Stars always have the best of the best as far as glam squads go, but many celebs have opted out of having help and are now doing their own makeup.
Whether they crave normalcy or just trust their own hand, they are, in their own way, old pros themselves. Think about it—before they became big they had to look their best to impress countless agents, casting directors and fashion designers along the way to get where they are today. Their game is now so good that some have their own makeup lines, and the ones that don't still offer pretty solid tips as far as application and product.
You may be surprised at who is shunning their squad to have a more natural look, on and off the red carpet. Who of the celebrities below do you think has a knack for makeup application and who do you think is just "winging" it? Vote for your favorite below!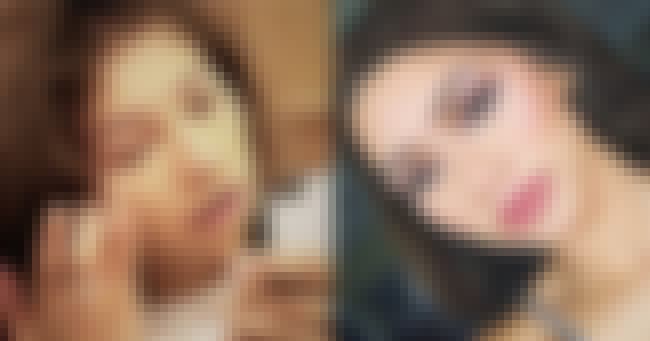 There's no doubt singer, dancer, and actress Zendaya has a lot of talent - and that includes makeup skills. She consistently does her own makeup for red carpet events, and has even showcased her makeup skills on Instagram.
Her secret weapon is Aquaphor. She applies the ointment to her lips for extra shine and to her cheekbones to finish off her highlight.
Also Ranked
#15 on The Best New Female Artists
#28 on Who Is America's Sweetheart in 2018?
#28 on Celebrities You'd Let Babysit Your Kid
#10 on The Greatest Non-White Actresses

Is this a great tip?
see more on Zendaya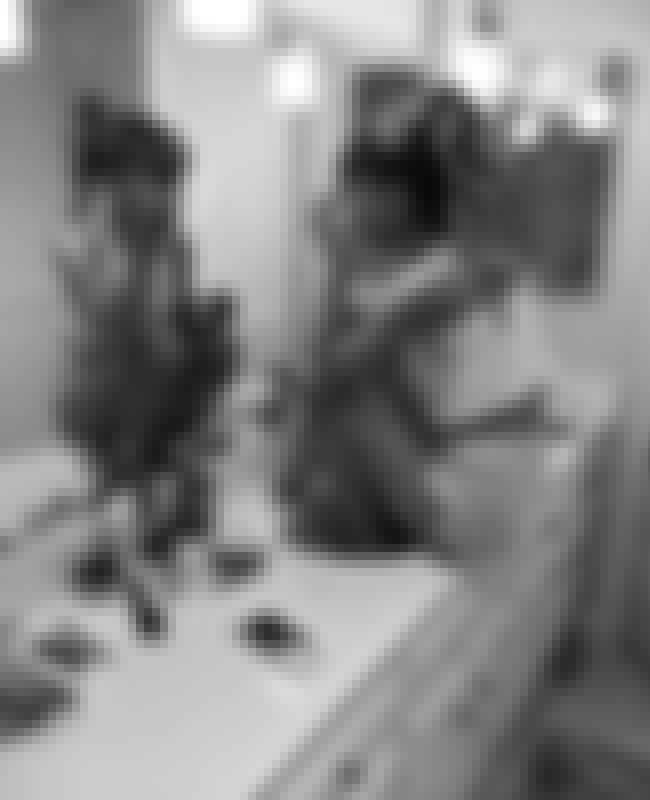 In December 2016, Mac Miller shared a photo on Instagram of the girlfriend he was missing while out on the road.
In it, Ariana Grande is shown applying her own makeup while perched on the bathroom counter with her feet in the sink to get that oh-so-close view for precise application.
When she's not perfecting her winged eyeliner or applying her favorite false eyelashes, she stresses the importance of skincare. Her favorite skincare product is coconut oil which she not only applies to her face but also her body and hair.
Also Ranked
#58 on The Best Female Vocalists Ever
#11 on The Best Current Pop Groups/Singers
#87 on The Hottest Celebrities of All Time
#13 on Beautiful Young Actresses Under 30

Is this a great tip?
see more on Ariana Grande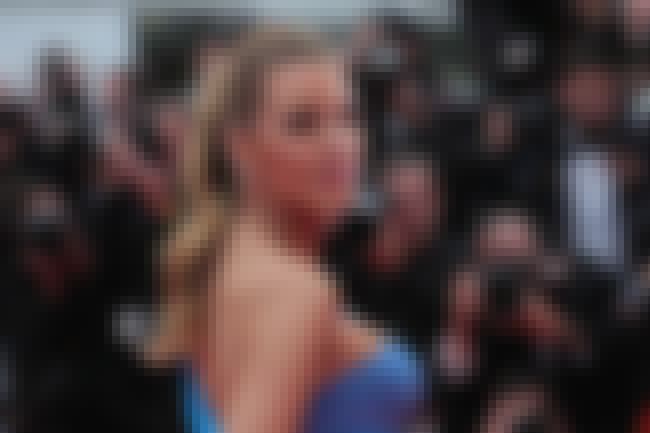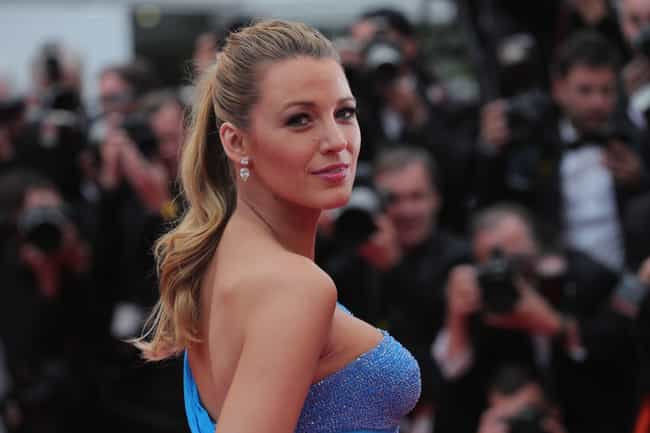 Blake Lively is a pro at keeping her makeup regimen short and sweet. When she's not on the red carpet, she says:
"I just normally wear sunscreen, tinted moisturizer, and nothing else really. I also like to have a light lipstick in my purse, just a kiss of color [that] I'll blot on my cheeks and eyelids. I learned that from a make-up artist years ago. You take blush and put it on your cheeks, on the tip of your nose, and wherever your parting is, as that's where you get the most sun. That way it never looks like blush, it looks like the warmth [is] showing up on your skin asymmetrically. Not like makeup."
Also Ranked
#19 on The Hottest Celebrities of All Time
#50 on Famous Women You'd Want to Have a Beer With
#6 on The Most Beautiful Women in the World
#64 on Natural Beauties Who Don't Need No Make-Up

Is this a great tip?
see more on Blake Lively
No Doubt singer and Voice judge Gwen Stefani rocks a killer red-lip that she does all by herself. She is also a firm believer in knowing how to make yourself feel great. She commented:
"I started (wearing makeup) in seventh grade. We had home economics, and they'd bring someone in to show you how to put your makeup on [and] I can draw and paint. That's my background. I learn from makeup people now but in the past, I had a real problem with makeup artists. I remember my first experience with a makeup artist [who] was doing the first No Doubt album, the one that was shelved. Go back and look at how ugly I look. It is the worst makeup. From that time on, I'm thinking; I'm not going to let someone do my makeup because they don't know how to do it."
Also Ranked
#69 on The Best Female Vocalists Ever
#25 on The Best Current Female Singers
#56 on The Best Current Pop Groups/Singers
#19 on The Best Female Rock Singers
Is this a great tip?
see more on Gwen Stefani