Entertainment
70+ Celebrities Who Do Yoga

Yoga is a physical, mental and spiritual exercise that strengthens your body and soul. Many famous actors, musicians, and professional athletes practice yoga. Celebrities love that yoga gives them a chance to focus and be still. One famous pop star was even filmed doing yoga in the nude. This list of celebrities who do yoga is loosely ranked by fame and popularity.
Who is the most famous person who does yoga? Jennifer Aniston tops our list. She keeps her body and mind in shape with yoga teacher Mandy Ingber. Lady Gaga appeared completely naked doing yoga and meditating in a video inspired by Marina Abramović. In 2013, Miley Cyrus was photographed doing her yoga routine on a beautiful beach in Costa Rica.
Several famous men also love yoga. NBA star LeBron James says, "Yoga isn't just about the body, it's also about the mind and it's a technique that has really helped me." Matthew McConaughey has been spotted practicing yoga on the beach. Maroon 5 front man Adam Levine says, "I can be all over the map. Yoga has given me the ability to be more focused and make better decisions that come from a clear place."
Do you think that yoga is the best workout? Share your thoughts in the comments section.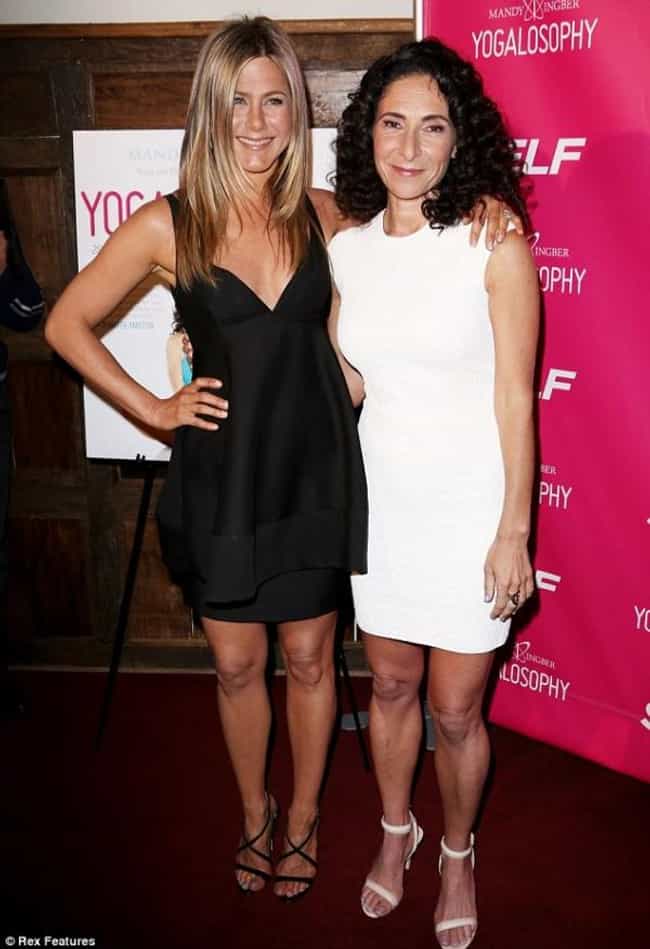 Jennifer Aniston keeps her body and mind in shape with yoga teacher Mandy Ingber.
Age: 50
Birthplace: Los Angeles, USA, California, Sherman Oaks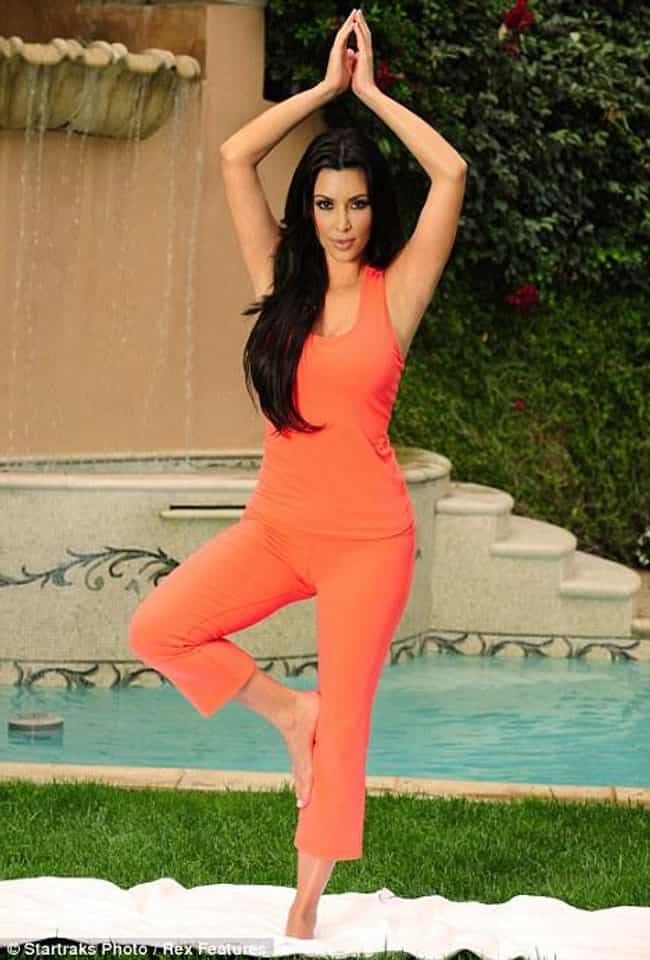 Reality TV star Kim Kardashian takes private yoga lessons to increase flexibility and improve her love life with fiance Kanye West.
Age: 38
Birthplace: Los Angeles, California, United States of America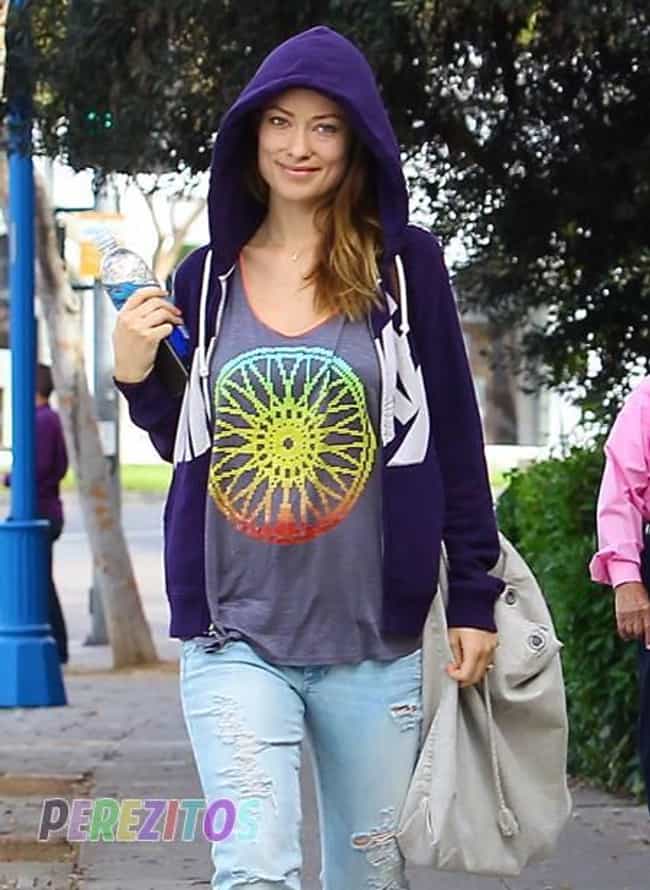 Actress Olivia Wilde took prenatal yoga classes as preparation to be a first time mom.
Age: 34
Birthplace: New York City, New York, United States of America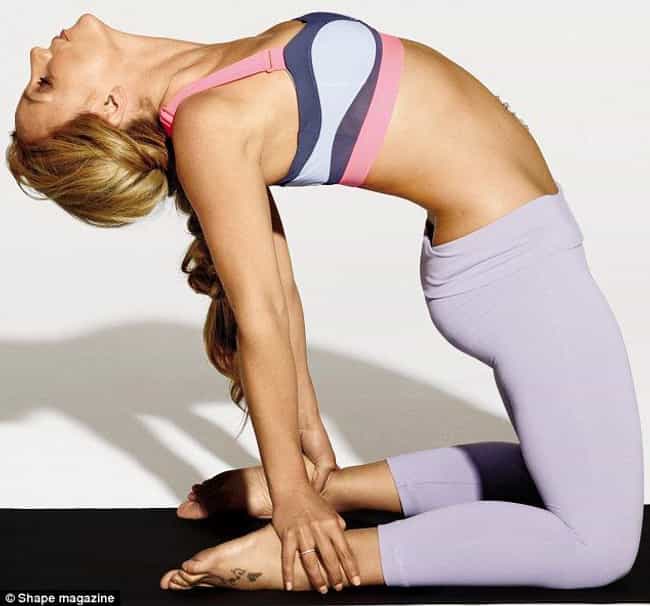 Britney Spears told
Shape magazine that she does 90 minutes of yoga twice a week along with a lot of cardio.
Age: 37
Birthplace: McComb, Mississippi, United States of America