Entertainment
50+ Celebrities Who Have Almost Died

List of celebrities who have almost died, loosely ranked by fame and popularity. Every day, people all over the world are involved in incidents that could easily be fatal. Celebrities have almost died due to accidents, overdoses, and illness. Several famous actors and actresses nearly died while performing stunts for their films.
Who is the most famous person who almost died? George Clooney tops our list. Clooney almost died when he broke his back while filming Syriana. Other public figures and actors who almost died on a film set include Jackie Chan, Chevy Chase, and Jaimie Alexander. Coincidentally, two of the stars of Ted almost died in the September 11 attacks. "Family Guy" creator Seth MacFarlane had a ticket to board American Airlines Flight 11 on 9/11. MacFarlane arrived at the airport 10 minutes too late to board the plane that later crashed into the North Tower of the World Trade Center. Mark Wahlberg was booked on that same flight, but he changed his plans last-minute, opting to travel to Toronto before heading to LA. Blink 182 drummer Travis Barker survived a celebrity private jet crash.
Do you think having a near death experience changes the way you live your life? Go ahead and check out all the public figures and celebrities who have undergone near death experiences.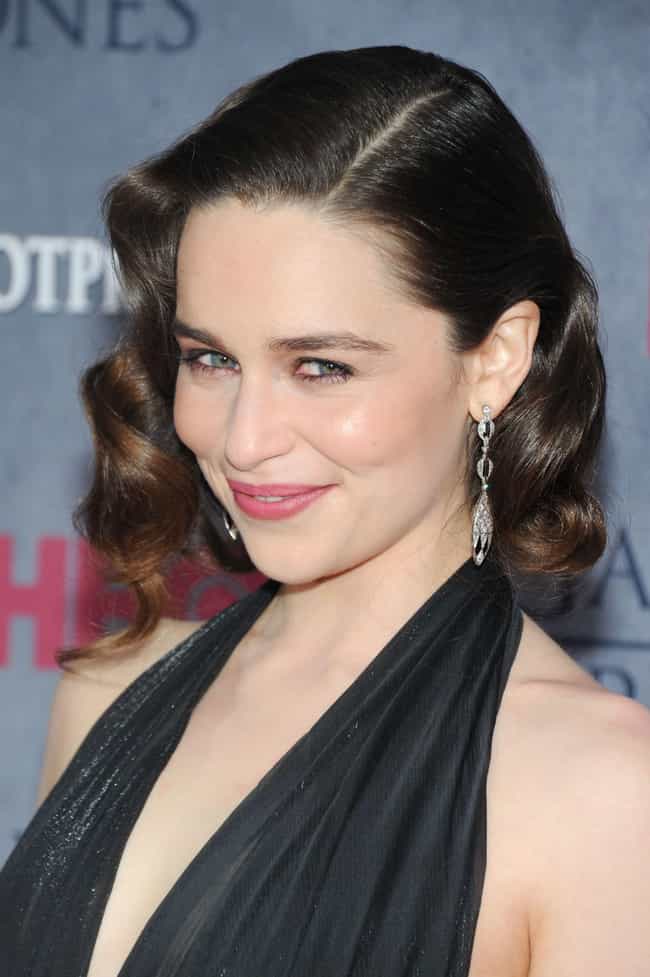 Shortly after filming the first season of Game of Thrones, actress Emilia Clarke suffered from two brain aneurysms. The symptoms from the first aneurysm sent her to the hospital, where she underwent surgery that revealed a second aneurysm which grew and required more surgery. The surgeries and recovery caused her great pain and Clarke was convinced she would not survive.
Her health continued to be affected as filming began for Game of Thrones season two and the Clarke recalled that at the time "every minute of every day I thought I was going to die."
(Source)
Emilia Clarke is an English actress, best known for her role as Daenerys Targaryen in the HBO series Game of Thrones, for which she received an Emmy Award nomination for Outstanding Supporting Actress in a Drama Series in 2013. Clarke made her Broadway debut in Breakfast at Tiffany's as Holly Golightly in March 2013. ...more on Wikipedia
Age: 31
Birthplace: London, United Kingdom
see more on Emilia Clarke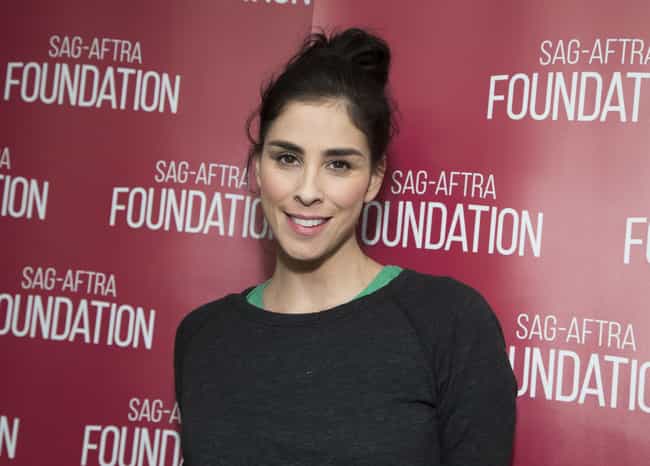 In the summer of 2016, Sarah Silverman suddenly came down with a rare case of epiglottitis - a condition where the epiglottis (the cartilage covering the windpipe) becomes inflamed and blocks airflow to the lungs. She was rushed to Cedar-Sinai hospital where she credits the doctors with saving her life. "I was drugged just enough to not feel the pain and have no idea what was happening or where I was. They had to have my hands restrained to keep me from pulling out my breathing tube," she explained.
Through it all, she managed to keep her sense of humor. Apparently while high on meds, Silverman "
stopped a nurse - like it was an emergency - f
uriously wrote down a note and gave it to her. When she looked at it, it just said, "Do you live with your mother?" next to a drawing of a penis."
Sarah Kate Silverman is an American stand-up comedian, writer, producer and actress. Her satirical comedy addresses social taboos and controversial topics, such as racism, having her comic character endorse them in an ironic fashion. Silverman was a writer and occasional performer for 18 weeks on Saturday Night Live and starred in and produced The Sarah Silverman Program, which ran from 2007 to 2010 on Comedy Central, for which she was nominated for a Primetime Emmy Award. ...more on Wikipedia
Age: 48
Birthplace: Manchester, New Hampshire, United States of America
see more on Sarah Silverman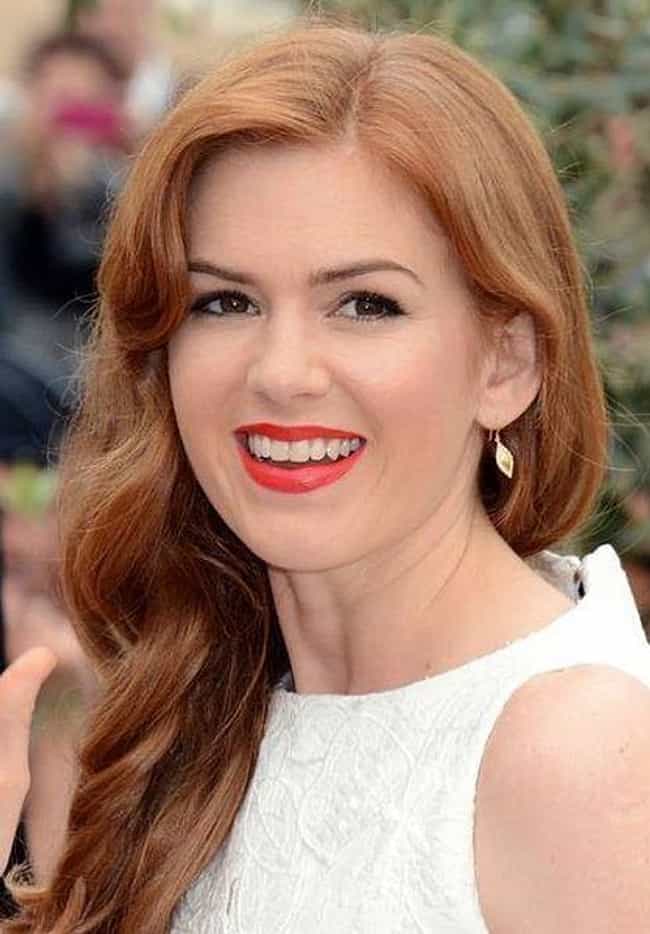 Isla Fisher almost drowned when filming Now You See Me. She was performing a stunt underwater when she became trapped for over three minutes. "My chain got stuck. I had to really swim to the bottom; I couldn't get up. Everyone thought I was acting fabulously. I was actually drowning. No one realized I was actually struggling," she recalls. The safety latch was eventually pulled, and Fisher was saved.
(
Source
)
Isla Lang Fisher is an actress who began her acting career on Australian television. She was born to Scottish parents in Oman and raised in Australia. She appeared on the children's adventure series Bay Cove, and the short-lived soap opera Paradise Beach, before playing Shannon Reed on the soap opera Home and Away. She has since been known for her comedic roles in Scooby-Doo, I Heart Huckabees, Wedding Crashers, Hot Rod, Definitely, Maybe, Confessions of a Shopaholic, Rango, Bachelorette, and Arrested Development. In 2013, Fisher starred as Myrtle Wilson in The Great Gatsby and as Henley Reeves in Now You See Me. She has been married to English comedian and actor Sacha Baron Cohen since 2010 ...more on Wikipedia
Age: 43
Birthplace: Muscat, Oman
see more on Isla Fisher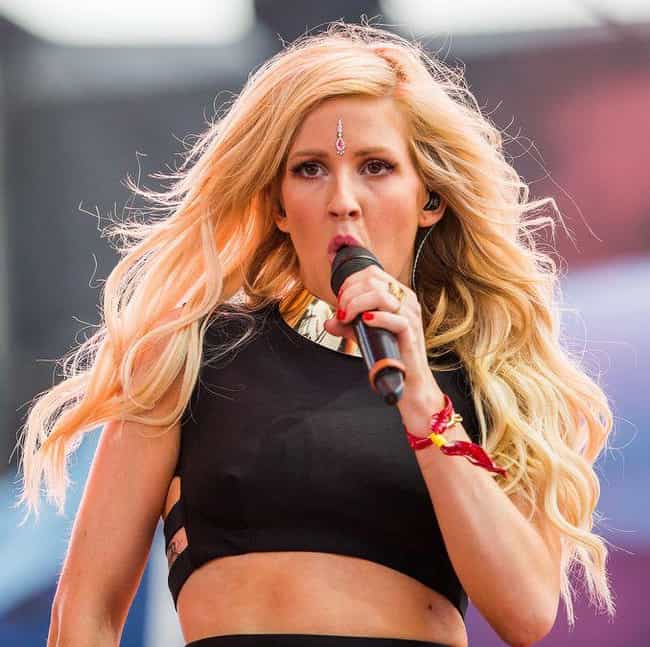 drowned in a frozen lake
while traveling through Norway on the European leg of her tour.
Photographer Conor McDonnell said he and Goulding had to climb out of the roof of the car in the black of night and in

-25C weather to escape.
Elena Jane "Ellie" Goulding is an English singer, songwriter and multi-instrumentalist. Her career began when she met record producer Starsmith and Frankmusik, and she was later spotted by Jamie Lillywhite, who later became her manager and A&R. After signing to Polydor Records in July 2009, Goulding released her debut extended play, An Introduction to Ellie Goulding, later that year. In 2010, she became the second artist to both top the BBC's annual Sound of... poll and win the Critics' Choice Award at the Brit Awards in the same year. Goulding released her debut studio album, Lights, in 2010. The album debuted at number one on the UK Albums Chart and has sold over 850,000 copies in the UK. ...more on Wikipedia
Age: 32
Birthplace: Lyonshall, United Kingdom
see more on Ellie Goulding