Entertainment
10 Celebrities Who Have Been Stabbed

Updated June 14, 2019
756.3k views
8 items
This list of seven celebrities who've been stabbed include some insane and, sadly, some tragic stories involving famous people colliding with sharp, pointed objects. Many of these celebrities survived the attacks valiantly, such as "Game of Thrones" actor Sean Bean, who kept on drinking at a London bar after the incident. Unfortunately, some have also passed away as a result of being attacked, like "Harry Potter" actor Robert Knox.
While bar brawls, drunken disagreements and crazed fans account for some of these incidents, others are just plain weird. Like when actor Jimmy Smits grabbed a real knife rather than a prop knife while filming a stabbing scene for the series "Dexter." Why was there even a real knife on the set for him to grab? As some kind of prank? I'm laughing already...
We should note, as well, that stabbing should not be confused here with impalement, which is an entirely different and arguably even nastier form of attack in which someone is completely run through with a foreign object, such as a stake, or pole or spear. This sometimes happens to celebrities as well, but usually in movies, many of them featuring Mel Gibson.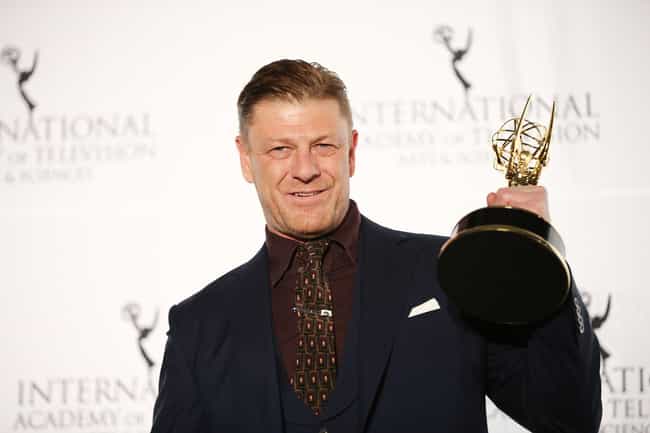 Sean Bean, known for being murdered in many, many films, is apparently made of stronger stuff than his characters.
The Lord of the Rings actor (recently seen wearing a surprising amount of fur as Lord Eddard Stark in HBO's Game of Thrones) was smoking a cigarette outside of Camden's Hill Bar and Brasserie with his lady pal Nadia Foster (or "April Summers" in the Playboy bunny and glamour modeling world) on Sunday, June 12, 2011.
A fellow walked by with some choice words for Foster. Bean confronted the guy on the lewd comments and followed the instigator down the street, but there was no immediate altercation, and everyone returned to their evening.
Later in the night, Bean went outside again for a cigarette break and his arch-nemesis returned! Bean was reportedly punched in the eye and stabbed in the arm with a shard of glass, but hey, at least he saved the halflings so they could continue their perilous quest.
Here's where it gets INTENSE, though... Bean didn't want to go to the hospital. Instead, he just got patched up a bit with a first-aid kit and then sat back down for another drink! Hey, just another day for The Bean.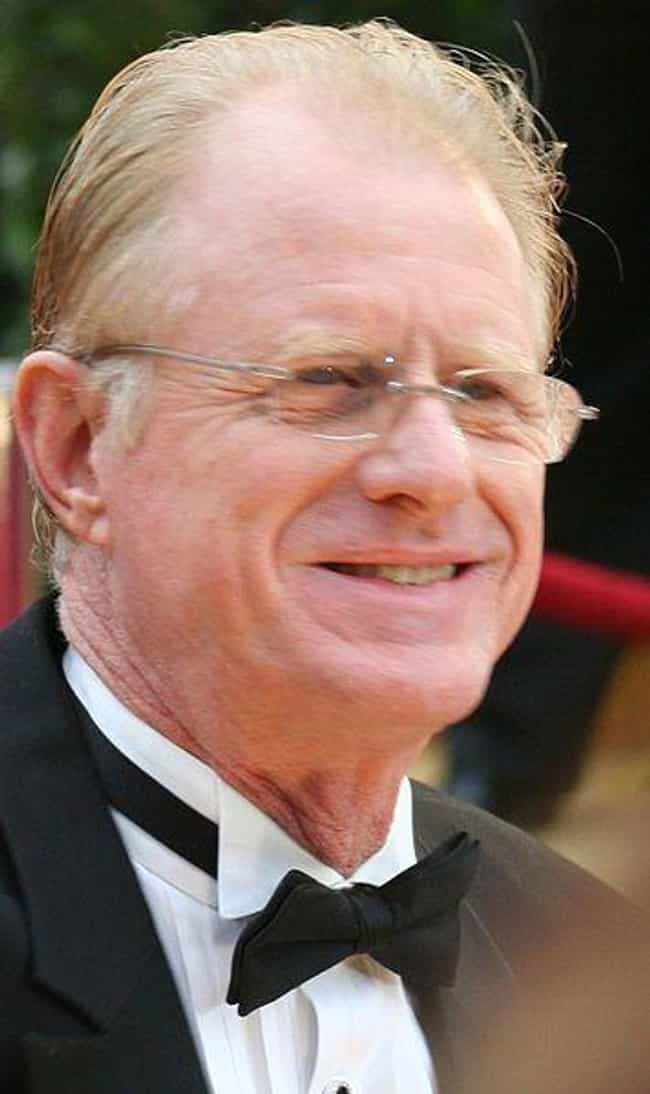 On February 17, 1972, Ed Begley, Jr. was nearly stabbed to death. The 22 year-old and a friend took a bus from Los Angeles to play poker at a card club called Normandie Casino in Gardena, CA. Near Compton, the driver stopped his bus and made everyone get off. A group of teenagers approached Begley and his friend and began to attack. Though the friend escaped, the gang beat and stabbed Begley until he was bleeding out. Only a passing car stopped the attack. When he arrived at a hospital, Begley's lungs were collapsed.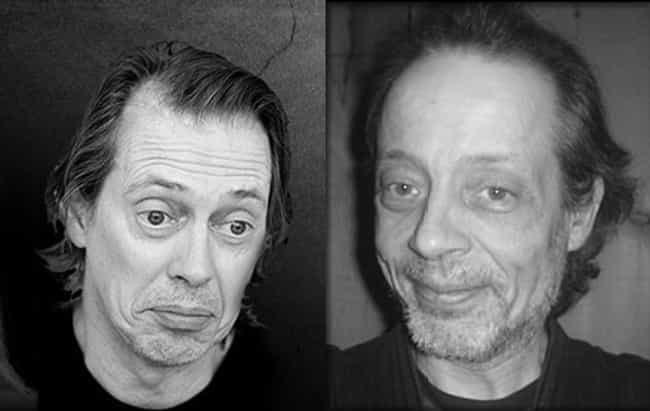 While in Wilmington, North Carolina, for the filming of modern classic Domestic Disturbance, Steve Buscemi and Vince Vaughn were involved in a very real kind of disturbance. At around 2:30 a.m. on April 13, 2001, a fight broke out at the Firebelly Lounge in downtown Wilmington involving Vaughn, Buscemi and some disgruntled yokels. Apparently, Vaughn was being "rude" and a "jerk" in the bar (color me shocked) and pissed off some of the patrons in there. Some fiery words were exchanged, and eventually, a full-on fistfight broke out.
Steve Buscemi was reportedly trying to break up the fight between Vaughn and the good people of Wilmington when he got stabbed in the face, throat and arm. As one does. The cops eventually came and sprayed everybody down with pepper spray. (Helping!) Buscemi went back to New York to recover. Vaughn went back to LA to film another movie. (Hopefully a better one, though it'd be hard NOT to improve on "Domestic Disturbance.") If nothing else, the incident may have served as decent preparation for his role on HBO's occasionally stabby series "Boardwalk Empire."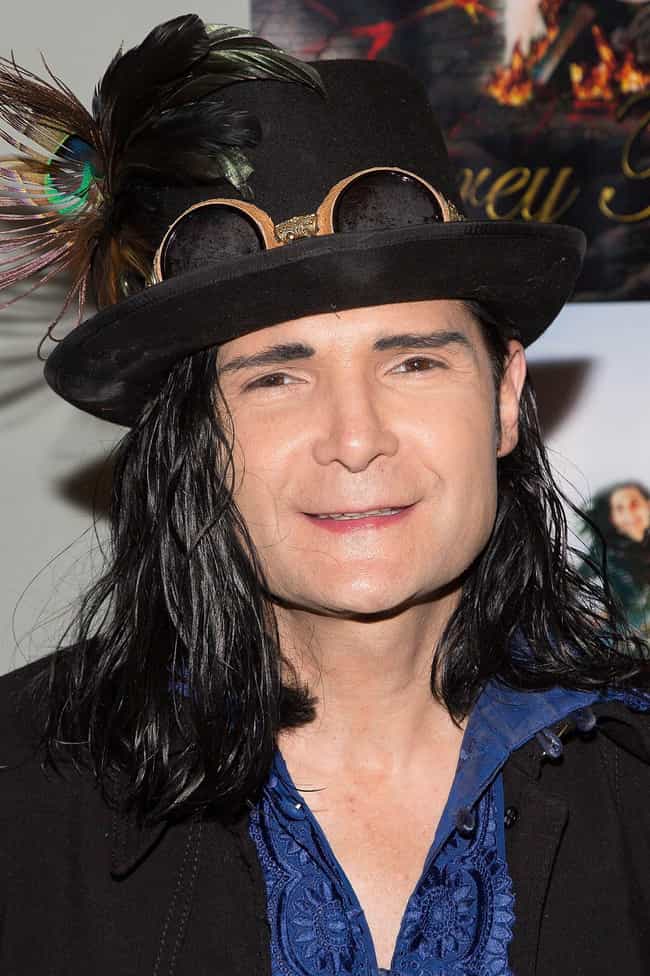 Corey Feldman was a teen idol throughout the 1980s as a model, singer, and actor who starred in highly successful films like The Goonies and Stand By Me. On March 28, 2018, Feldman was - by his own account - the victim of a completely random stabbing. However, police seemed somewhat skeptical of Feldman's claims.
According to Feldman's story, he was driving L.A.'s San Fernando Valley with his security guard. Feldman claimed he thought he was being followed by a group of men, who eventually approached the car at a traffic stop. One of the men confronted Feldman's bodyguard and - while the bodyguard was distracted - another man moved to the driver's side and stabbed Feldman. Feldman was unsure whether he was stabbed with a knife or syringe, so he immediately sought medical care.
Police seemed to doubt the story upon investigation. When LAPD officers arrived at the hospital, there were no visible signs of stabbing or other wounds. However, it's possible a small item like a syringe may not leave obvious marks. Feldman remained in stable condition at the hospital.