Entertainment
20 Celebrities Who Have Had Hair Transplants

Here's a look at some famous men who started to go bald but were able to prevent it with a little help. These handsome celebrity guys have a secret weapon in turning their worst hair into the best hair. There is never any way to be completely sure of how they grew hair back. We just have to assume that their path to baldness was aided by science, because most human beings don't lose hair and then miraculously get it back.

Why do famous celebs feel it necessary to have their hair? Is the fear that baldness makes us think about death? Could it be rooted in religion? There's that famous Old Testament story about Samson, whose major vulnerability was women and his hair. One of his enemies hired one of his women to cut his hair, because his hair was where all the strength was. Hairlessness becomes powerlessness.
Hollywood male stars who had hair transplants to cover their receding hairlines include Chris Martin, Matthew McConaughey, Mel Gibson, David Beckham, John Krasinski, and Jimmy Kimmel.

Hair transplants require serious surgery, but for many, it drastically improves their lives. There are different treatments, like hair plugs and actual transplants. It makes you wonder if you could start a business as a professional hair donor. You'd have to have long beautiful hair if you'd want to stick it onto actors, athletes, and musicians who look more like "after" pictures than "before." But if you don't, maybe you could find a market for non-famous baldies looking for hair.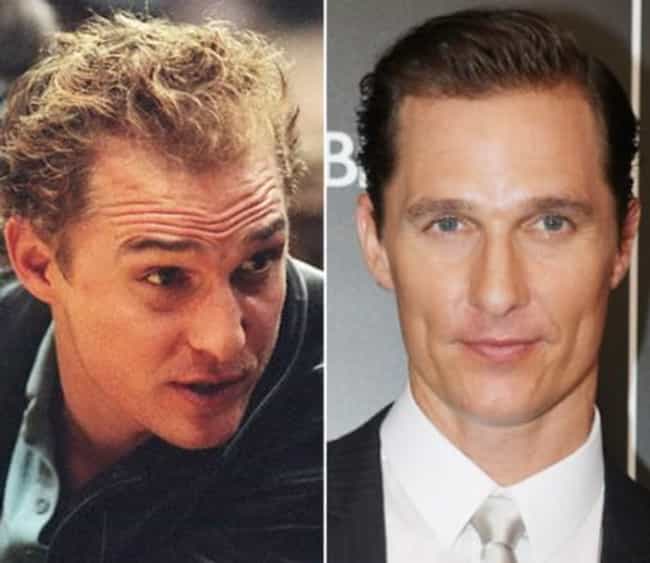 Recent Oscar winner Matthew McConaughey hasn't always had those flowing locks. He had them in his youth, but by 1999 they started to fall out. Then before being crowned People's Sexiest Man Alive in 2005, he regained that hair, which he still has today.
(
Source
)
Age: 49
Birthplace: Uvalde, Texas, United States of America
see more on Matthew McConaughey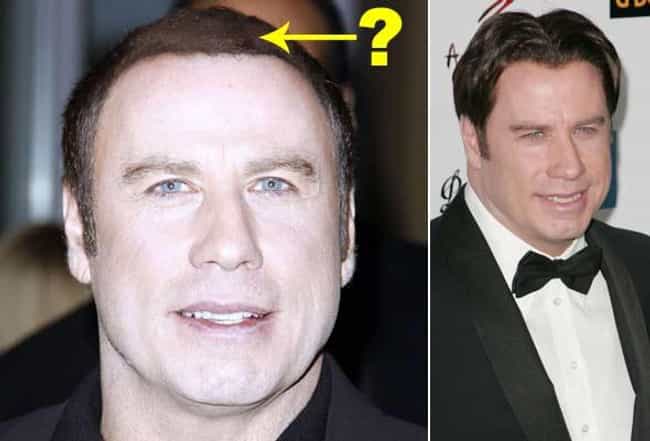 John Travolta's life is often shrouded in secrecy. He has settled out of court with a male masseuse that he allegedly sexually assaulted. He is a high-ranking official in the mysterious Scientology. And somehow, miraculously, his once-thinning head of hair is now just as full as it was during Saturday Night Fever. That one is least mysterious of all, as he likely got a hair transplant.
Age: 65
Birthplace: Englewood, New Jersey, United States of America
see more on John Travolta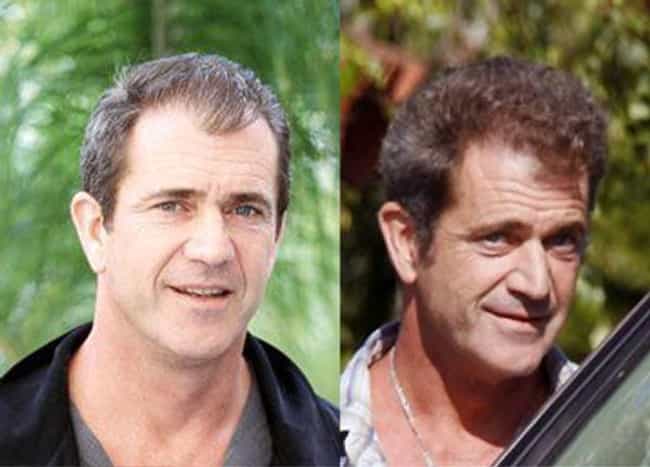 Mel Gibson has been known for his hair. Think about those early roles in Mad Max and Braveheart. Around the time his career started to go downhill, so did the quality of his hair. He turned it all around with an alleged hair transplant. He still stars in movies like The Beaver, but now his hair looks pretty good for a man his age!
(
Source
)
Age: 63
Birthplace: Peekskill, New York, United States of America
see more on Mel Gibson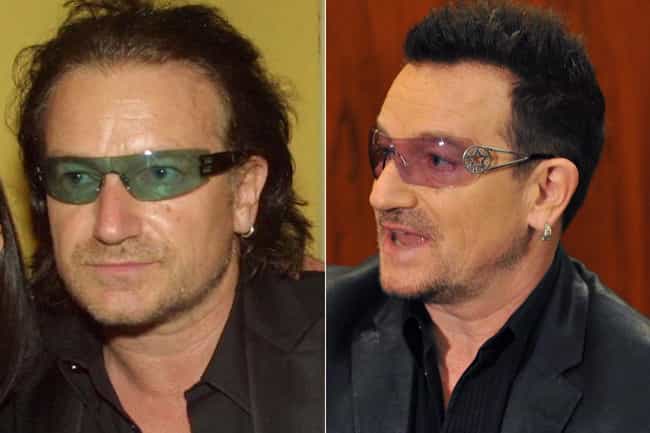 Bono has no last name, and he was on the verge of having no hair. Luckily for him, those two things are not mutually exclusive. The U2 frontman was able to deal with his hair like any celebrity would: he got an awesome hair transplant! He now has a perfect head of hair to wow fans and government officials at charity events.
(
Source
)
Age: 58
Birthplace: Dublin, Republic of Ireland
see more on Bono