Entertainment
Celebrities Who Have Met With Donald Trump Since He Was Elected

Updated October 13, 2018
2.6k views
12 items
After his presidential win in 2016, Donald Trump has attracted the attention of several high profile Hollywood stars. Some are celebrity Trump supporters, while others just wanted to speak with the president regarding issues they felt were important. Donald Trump celebrity ties obviously run strong, as the commander-in-chief lived the life of a reality TV star prior to his stint in office.
During celebrity meet and greets, stars often use their privilege and power to influence United States politics. Some have even seen success. Kim Kardashian West, for example, met with President Trump at the White House in an effort to get a presidential pardon for Alice Marie Johnson, who had been incarcerated since 1996 for a nonviolent drug offense. Just weeks after the pair sat down to discuss prison reform and Johnson's case, Trump commuted Johnson's life sentence. Other celebrities that have met with Trump focused more on broader issues, like gang violence and climate change, rather than making a specific request.
In recent times, there has been a lot of controversy and debate surrounding how much sway big name stars should have over the United States political scene. With more and more celebrities meeting with Trump, it's important to be informed about the impact such people have over the Oval Office.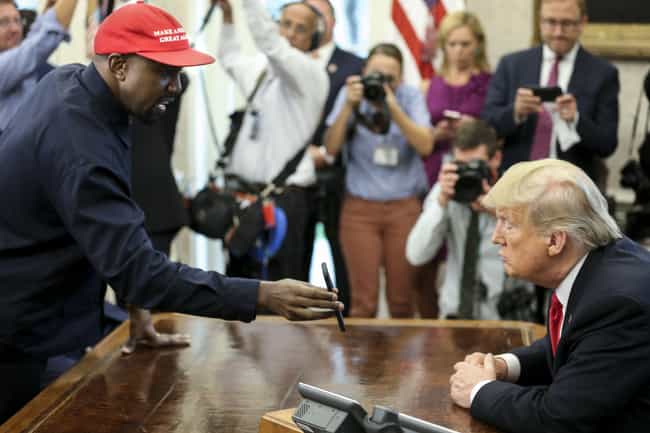 On October 11, 2018, West met with the president for the second time since the election. The meeting started with an embrace between the two. West wore a "Make America Great Again" hat, even though he said "They tried to scare me into not wearing this hat," which he later compared to a "Superman cape."
West's meeting with President Trump was supposed to cover gang violence and criminal justice, but West's talking points ran the gambit, from his mental health, the universe, and male and female energy.
After West's comments - some of which ran over 10 minutes uninterrupted - Trump said, "I tell you what, that was pretty impressive.
In December 2016, when Trump was still the President-elect, he took a meeting with Kanye West at his residence, the Trump Tower in New York City. After the pair's meeting, they stood together in the Tower's lobby to pose for pictures and talk about their discussion. Trump called the rapper a "good man."
West has been a vocal supporter of President Trump. Although he admittedly did not vote in the election, if he did vote, he said he would have voted for Trump. The "Gold Digger" singer tweeted about what they discussed at their meeting, stating, "I wanted to meet with Trump today to discuss multicultural issues." He then tweeted, "These issues included bullying, supporting teachers, modernizing curriculums, and violence in Chicago."
Birthplace: Atlanta, Georgia
Profession: Film Score Composer, Fashion designer, Record producer, Businessperson, Songwriter, + more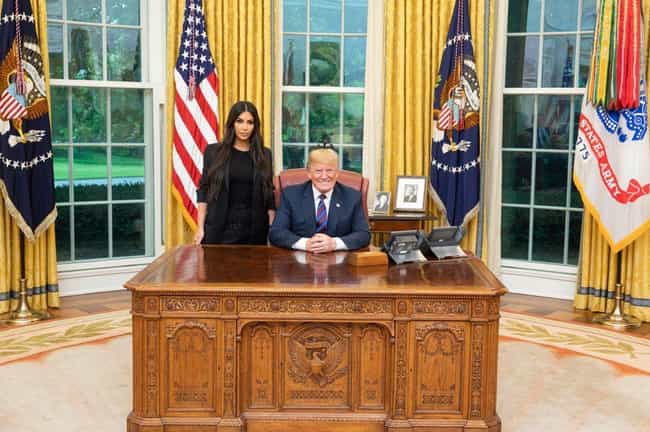 In May 2018, Kim Kardashian West was scheduled to meet with Jared Kushner to discuss prison reform. The reality TV star managed to also get the ear of President Trump. Kardashian West's goal was to get a presidential pardon for 62 year old great-grandmother Alice Marie Johnson, a first time offender, who has been incarcerated since 1996 for a nonviolent drug offense.
Kardashian West took to Twitter to thank the president for taking the time to meet with her, saying, "I would like to thank President Trump for his time this afternoon. It is our hope that the President will grant clemency to Ms. Alice Marie Johnson who is serving a life sentence for a first-time, non-violent drug offense."
Just weeks later, on June 6, the president commuted Johnson's sentence. Kardashian tweeted her jubilant response, "BEST NEWS EVER!!!!" She later added on Twitter, "So grateful to @realDonaldTrump, Jared Kushner & to everyone who has showed compassion & contributed countless hours to this important moment for Ms. Alice Marie Johnson. Her commutation is inspirational & gives hope to so many others who are also deserving of a second chance."
Birthplace: Los Angeles, California, United States of America
Profession: Fashion designer, Businessperson, Television producer, Entrepreneur, Model, + more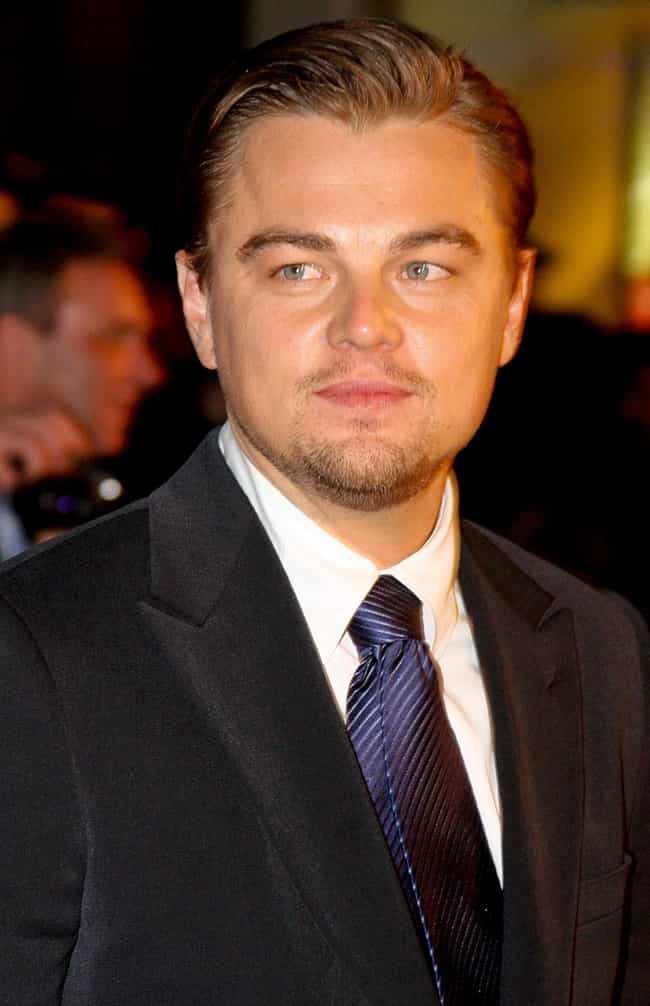 Leonardo DiCaprio has made the fight against climate change and protecting the environment part of his life's work. DiCaprio met with the then President-elect and Ivanka Trump in December 2016. The meeting's agenda centered on climate change and Trump's cabinet's approach to the environment.
Birthplace: Los Angeles, USA, California
Profession: Television producer, Film Producer, Actor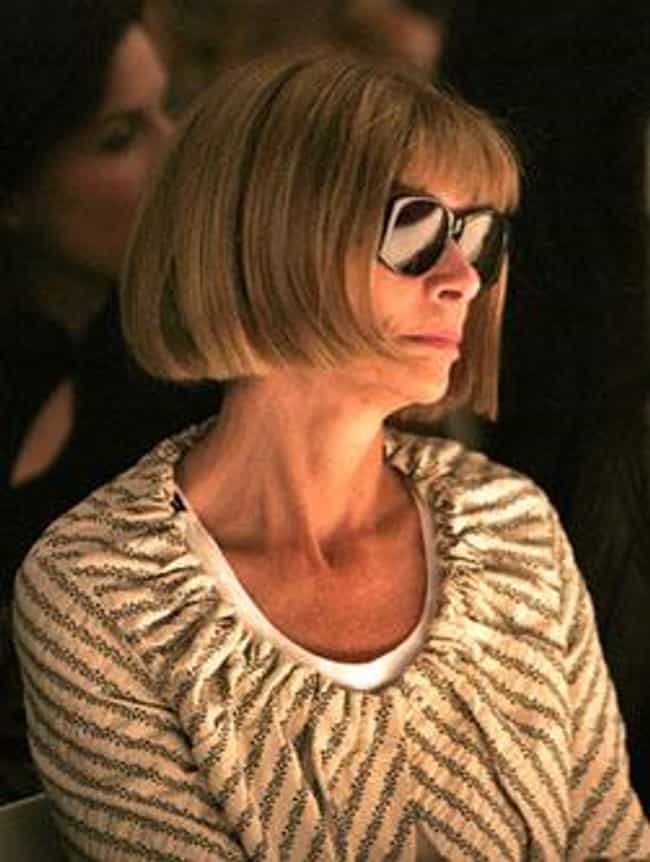 In December 2016, Vogue editor-in-chief Anna Wintour met with then President-elect Donald Trump. The pair reportedly talked for an hour about a "range of issues." It should be noted that Vogue supported Hillary Clinton's presidential campaign. Endorsing a candidate was an unusual move for the magazine, which released an editorial explaining, "Vogue has no history of political endorsements. Given the profound stakes of this one, and the history that stands to be made, we feel that should change."
Since the 2016 meeting, Wintour has been vocal about her opposition towards Trump. During a 2017 segment with James Corden on The Late Late Show, the editor played a game called "Spill Your Guts or Fill Your Guts." She was asked who she would never invite back to the Met Gala ball, where she is an organizer. Wintour could skip answering the question, but would then have to eat pickled pig feet. She was quick to answer, "Donald Trump."
Birthplace: London, United Kingdom
Profession: Magazine editor, Journalist