Entertainment
17 Celebrities Who Have Worn Assless Chaps

Over the years, countless styles have come and gone in the world of fashion. Some styles seem to not be able to make up their minds, and so, they drift aimlessly in and out of the social scene for decades, searching for the right stars to try to pull off their looks. Such has been the way of assless chaps. For better or for worse, these celebs have decided to go bold with their butt cheeks ablaze, so we've put together a collection of photos that pay homage to those who have been brave enough to attempt this breezy style.
Some celebrities have worn assless chaps to awards shows, while others have used assless chaps in their music videos. Still others have rocked this incredibly daring look while out and about. Those of us in the fully-covered crowd may not always appreciate the courage of those who choose to bare it all, but we can all agree that those who choose to display their cheeks proudly should be saluted, at the very least.
Check out these awesome celebrities in assless chaps below, and be sure to let us know what you think in the comment section.
Everyone remembers the various stages of Christina Aguilera's career, from her innocent days in the Mickey Mouse Club to her career on The Voice. But let's take a moment to look back at Xtina's Dirrty Phase, right around the time she decided to give assless chaps a try.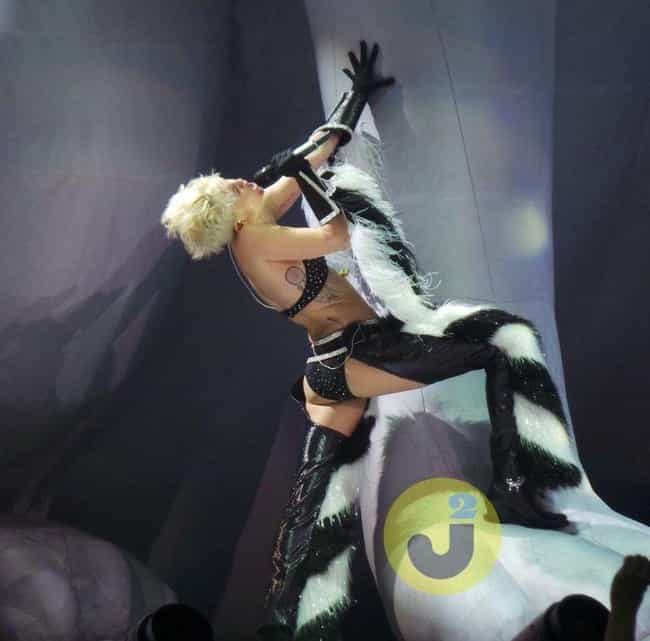 When Christina saw Miley wearing a red pair of leather assless chaps similar to the ones worn by the original dirrty girl herself in her "Dirrty" music video, Christina Tweeted at Miley: "Cheers from one dirty girl to the next @MileyCyrus...wear 'em loud and proud, #girl."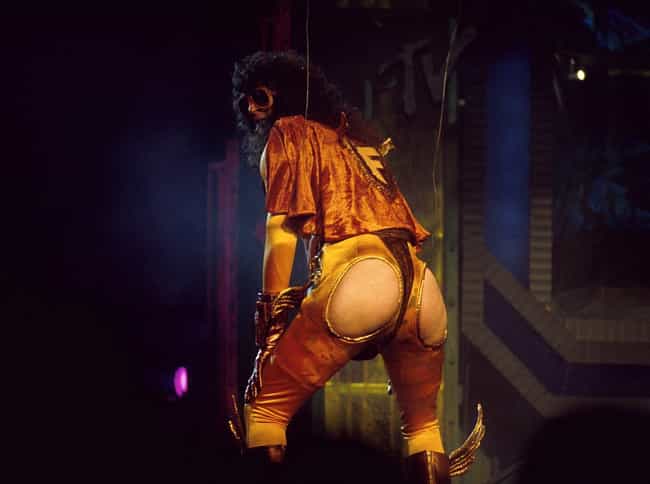 If you were too young to watch the MTV Video Music Awards in 1992, count your blessings. In a horrific moment of assless wardrobing gone wild, Howard Stern appeared as the not-so-mythical creature "Fartman" with his pasty white cheeks flapping in the breeze.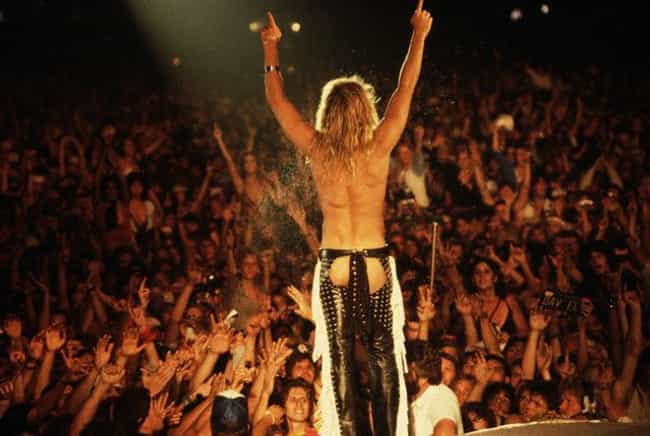 A true pioneer of assless chaps far and wide, Van Halen frontman David Lee Roth's cheeks partied harder than any others in the 1980's.