MTV Shows

Celebrities Who Totally Lied About Their Homes On MTV's "Cribs"

MTV Cribs stood out as one of the most beloved and outrageous shows of the early '00s. From Mariah Carey's absurdly lavish, 11,000 square-foot penthouse to Redman's Staten Island shack, the show gave plebeians everywhere an inside glimpse of what it's really like to be a celebrity. Cribs was renowned for showing glamorous mansions and luxury cars, a trend standard for many past MTV shows that took the place of actual music. Without the show, the phrase "this is where the magic happens" would have never been used to describe a bedroom – and that would be a national tragedy.
Unfortunately, the Cribs remembered is not always the Cribs that existed. Though certain nostalgia brings everyone back to old MTV shows, now that millennials, the target audience, are older, they realize there are tons of celebrities who lied on Cribs. Remember Ja Rule's MTV Cribs episode? Fake. 50 Cent's impressive car collection? Fake. Even the some of the best Cribs episodes turned out to be total lies. Find out below whose cribs turned out to be fibs.
When Jojo debuted her episode of MTV Cribs, the tween-aged popstar actually didn't live in a home at all. She admitted that she and her mother had been bouncing around hotels at the time. Instead of rushing to move into a luxury condo, Jojo borrowed her uncle's house on the Cape.
"It was so ridiculous," she admitted. "The thing is, we didn't have a home at that point. My mom and I were living out of suitcases, and we were mostly in hotels. So that was actually my uncle's house, on the Cape. That wasn't my house."
Also Ranked
#82 on The Best Current Female Singers
#46 on The Best Singers Who Only Need to Go By One Name
#33 on The Greatest New Female Vocalists of the Past 10 Years
More JoJo
Whatever Happened To JoJo?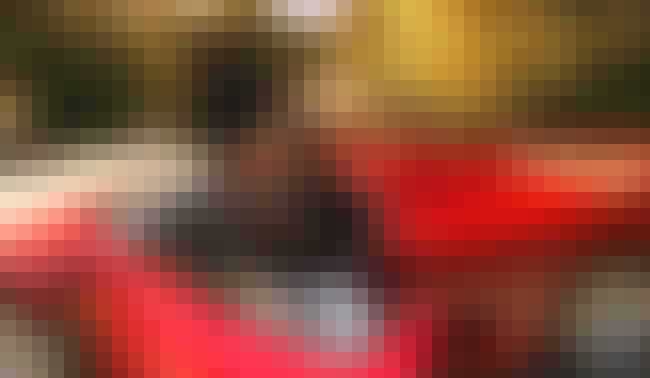 It makes sense the rapper who wrote an album called Get Rich or Die Tryin' felt the need to have a lavish collection of sports cars in his episode of MTV Cribs. Don't know what you heard about 50 Cent, but he has an image to uphold! Too bad the cars weren't actually his – all three Ferraris were loaners from a classic car collector.
Also Ranked
#10 on The Greatest Rappers of All Time
#18 on The Dopest Rappers of the '90s
#9 on The Most Respected Rappers, Ranked
#8 on The Best New York Rappers
More 50 Cent
The Best 50 Cent Songs
A History Of The Animosity Between Floyd Mayweather Jr. And 50 Cent
The Yin Yang Twins Rented A House They Hadn't Even Seen Before Filming
The Yin Yang Twins may have had an impressive pad, or it may have been just like Redman's infamous Staten Island dump, but no one will ever never know (unless someone really starts caring about the Ying Yang Twins again). Though it was never confirmed by the hip hop duo, it was beyond obvious they rented a home for their episode of MTV Cribs.
The group made no effort to choose a house that looked like one they would ever consider living in. It was filled with bizarre nautical accents, making it clear the pair hadn't even given the home a walk-through before cameras started rolling. All-in-all, it made for a hilarious episode.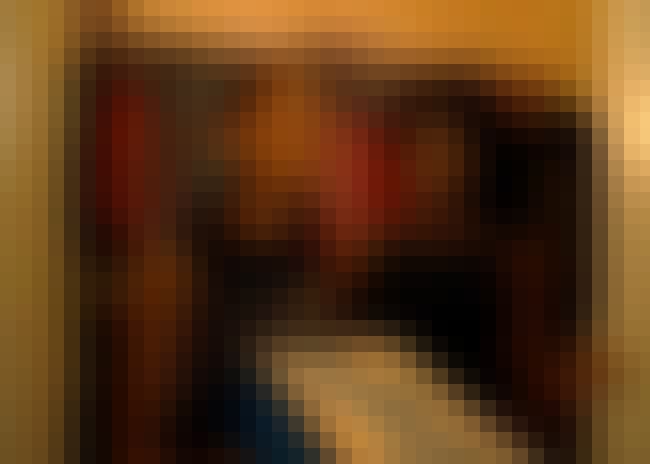 In the early '00s, when Destiny's Child stood at the height of their popularity, MTV tried to make everyone believe this girl group lived together in a house in Houston, Texas. While hard to tell if that was a lie, people do know these independent used their episode of MTV Cribs to shill Candie's shoes. Because as you all know, these girls had bills, bills, bills to pay.
Beyoncé ended up taking cameras into Kelly Rowland's room where she uncovered a Candie's shoebox filled with mementos from old boyfriends. Destiny's Child became endorsed by the company at the time and got their own line of kicks. While it was cool to see inside Beyoncé's Destiny Child's home, it was disappointing that the episode had ulterior motives.
Also Ranked
#48 on The Best 3 Piece Bands Of All Time
#49 on The Greatest R&B Artists and Bands of All Time
#96 on The Greatest Women in Music, 1980s to Today
#10 on The Best Trios Of All Time
More Destiny's Child
Secrets You Never Knew About Destiny's Child
Whatever Happened To The Lost Members Of Destiny's Child?