Anime Underground 17 Celebrities Who Are Surprisingly Into Anime

While it is still considered a niche interest by some, anime fandom has grown worldwide over the past 30 years. With anime subs available throughout network and cable TV along with anime streaming sites like Crunchyroll, the anime fanbase has grown into more than just typical otaku. There are even some celebrities who like anime.
You'd be surprised which major stars in TV, film, sports, and music are just as into Cowboy Bebop, Neon Genesis Evangelion, Pokémon, and other anime staples as you are. Some of these famous anime fans have even had their fandom influence their work. Take a gander at this surprising list of celebrities who are into anime.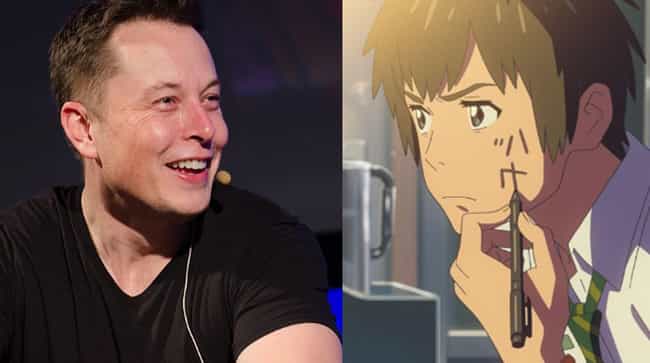 Just after midnight on October 14, 2018, billionaire Elon Musk of Tesla and SpaceX fame tweeted that he loved anime Your Name and attached the trailer. An hour and a half later, he tweeted that "it's time to create a mecha," referencing the giant fighting robots in popular anime shows and films. The robots usually sport large guns, lasers, or other sci-fi weapons.
To some, this may seem like an offhanded joke, but these kind of blasé social media posts have turned into something in the past. While talking to Joe Rogan on his podcast, Musk revealed that the Boring Company, a subsidiary of SpaceX, started off as a quip and then turned into a reality.
Also Ranked
#86 on Celebrities Who Should Run for President
#1 on The Best Joe Rogan Podcast Guests
#32 on The Most Influential Software Programmers of All Time
#5 on The Most Influential CEOs of All Time
see more on Elon Musk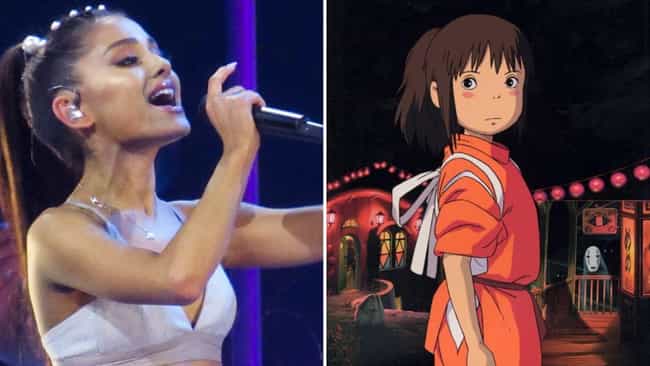 On August 28, 2018 singer Ariana Grande unveiled a new tattoo: a line drawing of Chihiro from Spirited Away. In her Snapchat story, Grande explained the character to her followers:
Chihiro's growth into a capable individual is a core factor to the movement of Spirited Away's plot. During her adventure in the Spirit World, she matures from an easily-scared girl with a child-like personality to match her age to a hard-working, responsible and brave young girl who has learned to put her fears aside for those she cares for...

To protect her friends and rescue her parents from a spell that has turned them into livestock, Chihiro sheds her former personality and adapts to her environment to become a courageous, quick-witted and reliable girl.
Grande got a second anime-related tattoo in January 2019. The pop star revealed a tattoo of the Pokémon Eevee on an Instagram story, adding the caption, "i've wanted this for so long thank u sm [so much]."
The singer also told fans that she played a lot of Pokémon: Let's Go Eevee! over her break. On her last day before getting back to work, she claimed to have played the game for a whopping 15 hours.
Also Ranked
#94 on The Most Beautiful Women In Hollywood
#49 on The Best Female Vocalists Ever
#6 on The Best Current Pop Groups/Singers
#3 on The Best Current Female Singers
see more on Ariana Grande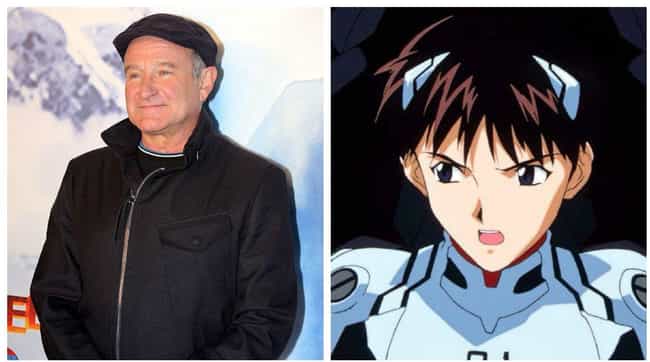 The late Robin Williams has been cited as a nerd in the past, but many don't know that anime was one of several nerdy obsessions in his life. In a 2013 Reddit AMA, the funnyman revealed that he was a fan of Ghost in the Shell, Akira, Neon Genesis Evangelion, Cowboy Bebop, and Blood: The Last Vampire. He also expressed interest in seeing Fullmetal Alchemist.
Also Ranked
#22 on The Best Actors in Film History
#1 on The Funniest People of All Time
#31 on The Greatest Actors & Actresses in Entertainment History
#1 on Which Actor Would You Bring Back for One Final Movie?
see more on Robin Williams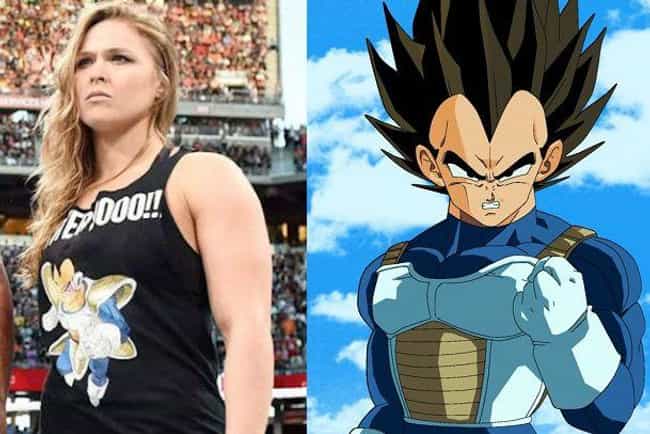 Former UFC champion Ronda Rousey doesn't just train for fights in the Octagon - she also trains hard for bouts at Pokémon Stadium. The former women's bantamweight champion has mentioned in several interviews that she is a big Pokémon fan and loves Dragon Ball Z as well. The hard-as-nails fighter revealed she had a "cartoon crush" on Vegeta and she also dressed up as Pikachu for an ESPN promo.
Also Ranked
#59 on The Most Inspiring (Non-Hollywood) Female Role Models
#31 on The Toughest Professional Fighters in History
#19 on Overhyped Athletes Who Still Performed
#88 on The Greatest Left-Handed Athletes of All Time
see more on Ronda Rousey