Celebrities
These Celebs Found Love On A Blind Date

Updated October 29, 2018
126.4k views
13 items
Celebrities - they're just like us. Sometimes they marry their high school sweetheart and other times their fairy-tale endings are left in the hands of a blind date. While celeb couples who met their significant other on a blind date don't always last, some of Hollywood's most memorable duos were set up by their famous friends. John Krasinski found his Pam Beesly in Emily Blunt when Ann Hathaway put on her Miranda Priestly-approved matchmaking gloves post-The Devil Wears Prada. After her friend set her up with British royalty, Meghan Markle became a literal princess in May 2018, and Salma Hayek met her businessman beau on a total surprise setup. Even Blake Lively and Ryan Reynolds met on an accidental blind date before they had a secret wedding in 2012.
Not all of the famous people who met their partners on a blind date found forever true love, however. Jennifer Aniston managed to strike out twice - first after meeting Brad Pitt through her agent, then meeting Justin Theroux through Ben Stiller. Maybe third time's the charm?
Celebrities who found true love (at least for a while) on a blind date give the rest of us hope that in the savage dating pool of Hollywood, sometimes a friend can help light the spark, even if it doesn't always last.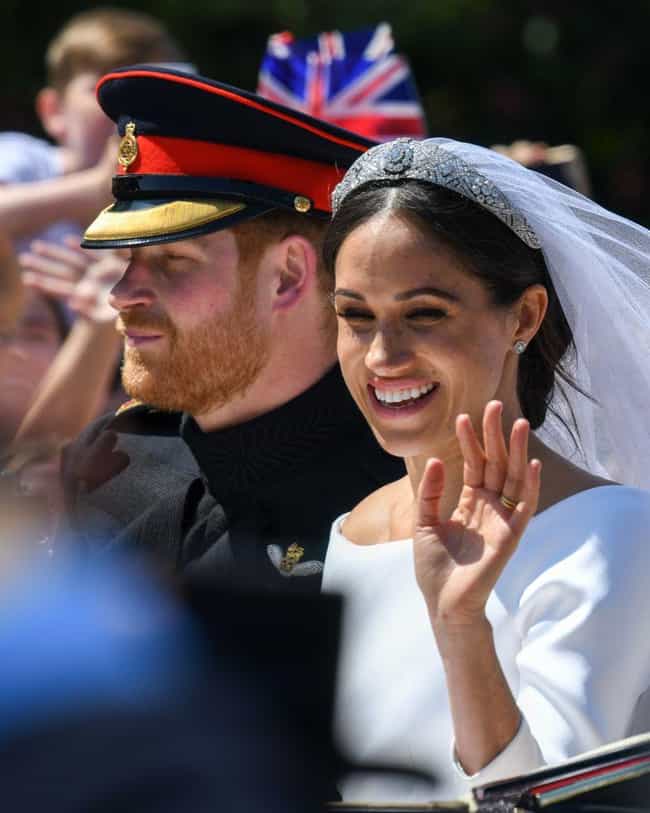 American actress Meghan Markle may have found her fairy-tale ending with Prince Harry, but their royal romance wouldn't have happened without a loyal mutual friend. Markle met her British beau on a blind date. In fact, despite Prince Harry's international fame, the actress didn't know much about her future fiance before meeting him. Markle admitted in an interview:
Because I'm from the States, you don't grow up with the same understanding of the royal family. And so while I now understand very clearly there's a global interest there, I didn't know much about him. And so the only thing that I had asked her when said she wanted to set us up was - I had one question, I said, "Well, is he nice?" Because if he wasn't kind... it didn't seem like it would make sense.
Harry didn't know much about Markle either. He had never seen an episode of Suits, for which she was most well-known, but it was an instant attraction. "It was definitely a setup... It was a blind date for sure," the prince said.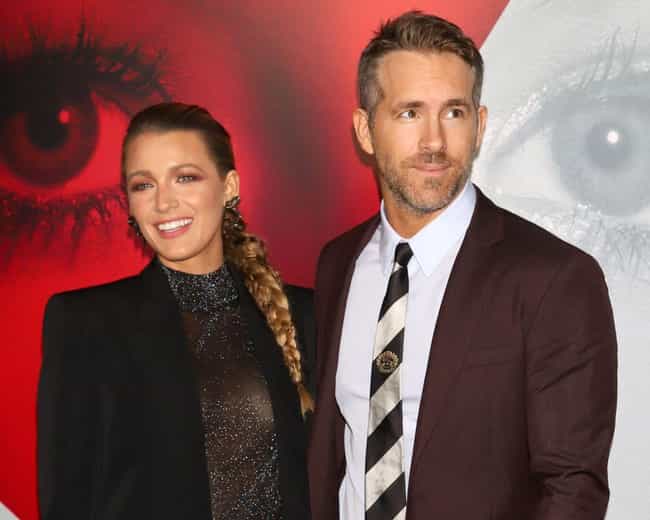 What would the internet be without Ryan Reynolds's adorable - and hilarious - tweets about Blake Lively? The world would have missed out on this "it" couple if it weren't for a double-date-turned-blind-date. Lively and Reynolds went on a double date with their respective partners at the time and didn't expect to meet the love of their life that evening.
But the chemistry was evident from the moment the pair met. This made things more than a little awkward as sparks flew right in front of their partners' eyes.
"She was on a date with another guy, and I was on a date with another girl," he told Entertainment Weekly. "It was the most awkward date for [the] respective parties because it was just like fireworks coming across the table." The couple had a small wedding in 2012 and regularly tear up red carpets with their two adorable children.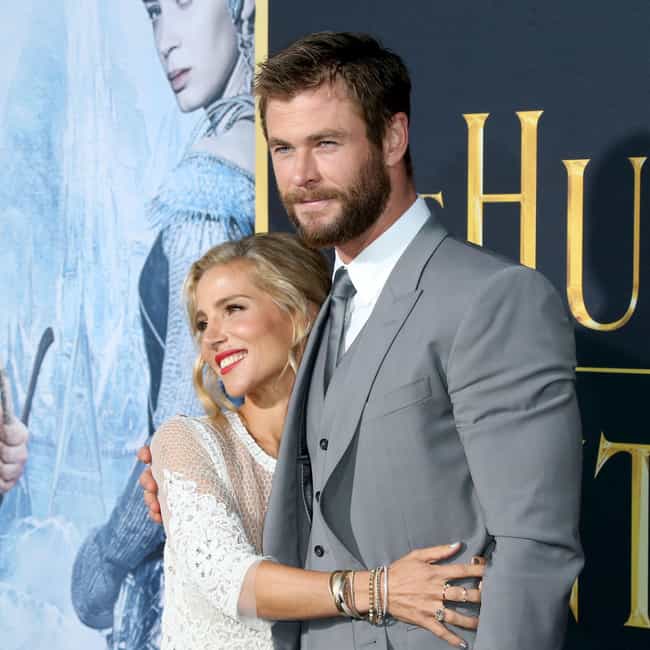 While appearing on a Spanish game show, El Hormiguero, hunky Australian actor Chris Hemsworth admitted that he met his wife, Elsa Pataky, on a blind date. For Hemsworth, it was a case of when you know, you know. The actor admitted to Elle that he knew Pataky was the one from the moment he met her.
"From the first time we met, we just made sense," he said. "She's fun. She's outgoing, and she has a sense of humor and a passionate attitude toward life, which is nice to try to keep up with."
The couple had a whirlwind romance and got married while on vacation in Indonesia three months after meeting. The pair has three children: India and twins named Tristan and Sasha.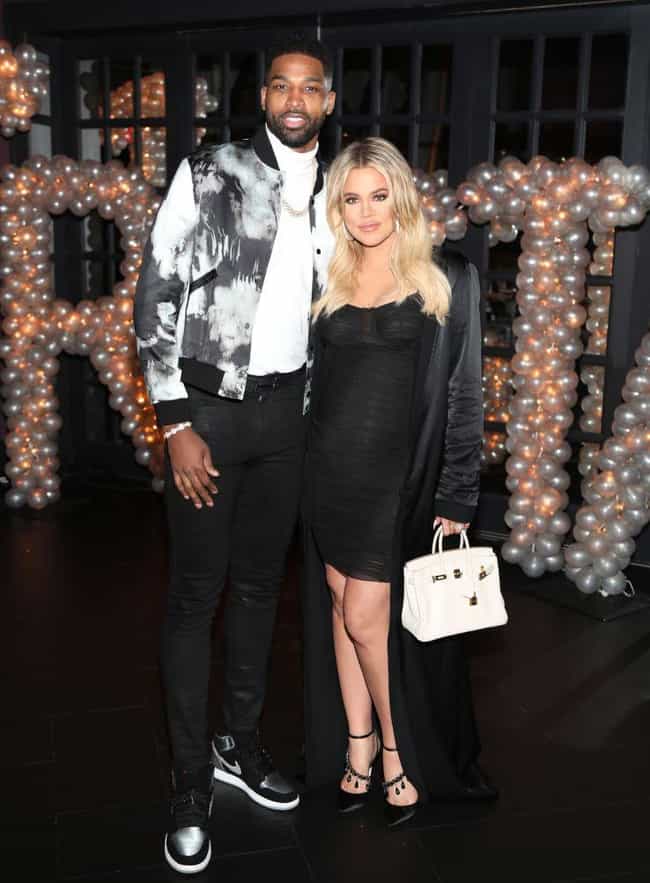 Though Khloé Kardashian was still recovering from her difficult marriage to Lamar Odom, who had nearly died from an overdose in a Nevada brothel, a blind date was just the thing to rejuvenate her love life. The Revenge Body host undeniably has a thing for NBA stars, which is probably why Brandon Jennings set her up with Cleveland Cavaliers' Tristan Thompson. She said in an episode of Keeping Up With the Kardashians:
I was put on a blind date with Tristan, and that's how [we met]. Brandon Jennings, who is a basketball player and a friend of mine and Malika [Haqq]'s, was like, "You're such a good girl, I want to introduce you to someone." I was at the Bel-Air Hotel, and [Tristan] came to the dinner. I didn't want to go on a blind date, so Brandon kind of ambushed the blind date. We just connected.
The couple had a baby girl in April 2018, at the same time Tristan became embroiled in an alleged cheating scandal, which meant that definitive proof of true love was left on the line.