Entertainment
40 Celebrities Who Own Restaurants

List of celebrities who own restaurants. Whether it's fast food or fine dining, Hollywood is adding star power to the restaurant business. Celebrity-owned eateries are popping up in various cities across the country from New York to Los Angeles and everywhere in between. In 1991, Planet Hollywood opened its doors to much fanfare. Co-owned by box office stars Sylvester Stallone, Arnold Schwarzenegger, Bruce Willis and Demi Moore, Planet Hollywood has become one of the most popular restaurant chains in the world.
Since then, more and more A-listers have turned into successful restaurateurs, including Oscar winners
Robert De Niro
(Nobu, Locanda Verde), Sandra Bullock (Bess Bistro) and Robert Redford (Zoom). Music stars have also opened up successful eateries, like Gloria Estefan's Miami restaurants (Larios on the Beach, Bongos Cuban Cafe), and even sexy New York nightclubs like Jay-Z's The 40/40 Club. Following in the footsteps of their legendary peers, young Hollywood stars serve up their best dishes at their own restaurants, including Ryan Gosling (Tagine), Ashton Kutcher (Geisha House), Justin Timberlake (Southern Hospitality) and Lady GaGa (Joanne Trattoria). Through the years, some stars had a much shorter run as famous restaurant owners, namely Britney Spears (Nyla) and Jennifer Lopez (Madre's), whose food establishments have shut down.
In 2016,
From Dusk Till Dawn
actor Danny Trejo opened up a
vegan taco joint
in Los Angeles. Trejo's Tacos serves gourmet vegan and vegetarian specialties with homemade salsa, plus Trejo's own beer brand, Cerveca.
Age: 74
Birthplace: Los Angeles, USA, Echo Park, California
Actor Ryan Gosling owns Tagine in Beverly Hills. Tagine opened in 2006 and specializes in Moroccan cuisine.
Age: 38
Birthplace: London, Canada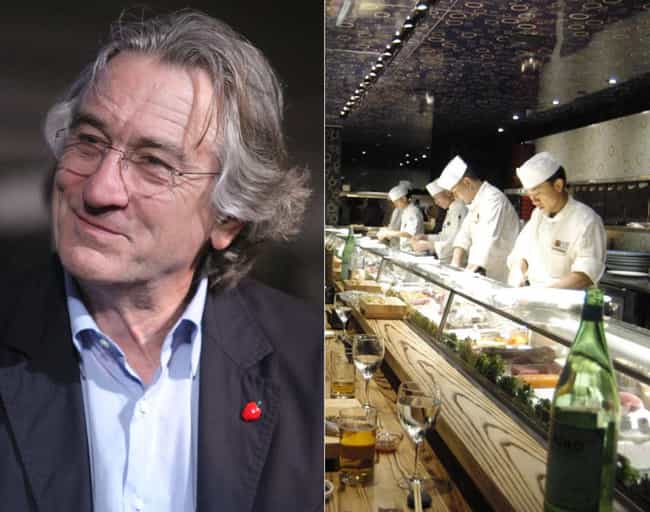 Actor Robert De Niro
has owned several restaurants, including Nobu in New York (opened 1993), AGO in Los Angeles (opened 1997), and Locanda Verde in New York (opened 2009).
Age: 75
Birthplace: New York City, USA, New York, Greenwich Village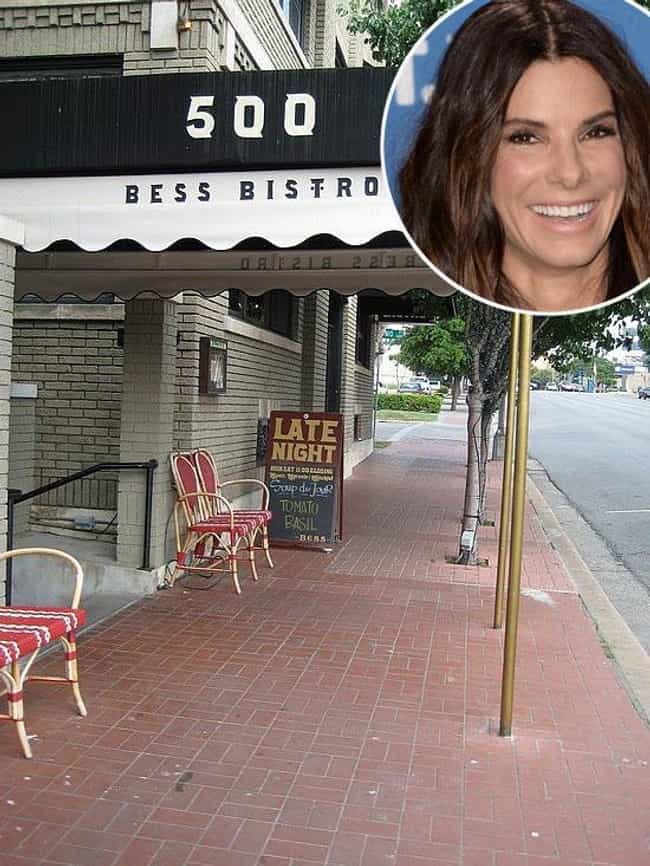 Actress Sandra Bullock owns Bess Bistro in Austin, Texas. Bess Bistro opened in 2006 and features traditional American cooking with a specialization in seafood.
Age: 54
Birthplace: Virginia, United States of America