Entertainment
Celebrities Who NEED to Write a Tell-All

6k votes
594 voters
68.4k views
34 items
The inner workings of the human mind are a mystery and there are tons of celebrities who should write a tell-all, so we can have a little peek inside. The best chance that you have to get to know anyone is through either having a one on one conversation or by reading their tell-all book, should they be so nice as to write one. The stories trapped inside the minds of the famous people on this are the insane bat sh** crazy ones, we definitely want to read. To be fair, they're not all crazy people, but they are all interesting, and maybe a little enigmatic. Put on your reading glasses and crack open this list of celebrities who NEEEEED to write a tell-all.
Charlie Sheen, Axl Rose, and Lindsay Lohan: all three of these famously nutso Hollywood types and public figures need to be tied to a typewriter until they come out with thousand page autobiographies. Even if you're not a reader, you know you'd learn your ABCs just to find out about whether or not Axl Rose actually liked wearing those tiny spandex shorts. Outside of spandex shorts, there's baby mama drama, mysterious deaths, and weird racial outbursts that we need to know about. We're putting all of these unwritten celebrity tell-alls on our Christmas list – if you're a celebrity and you're reading this, close your computer, pick up the pen, and get to work!
If you're not a celebrity, just a lowly civilian like the rest of us, vote on which celebrity tell all book you would want to read, and leave us a comment or two telling us if we missed your favorite celeb, whose complete story you simply need to hear.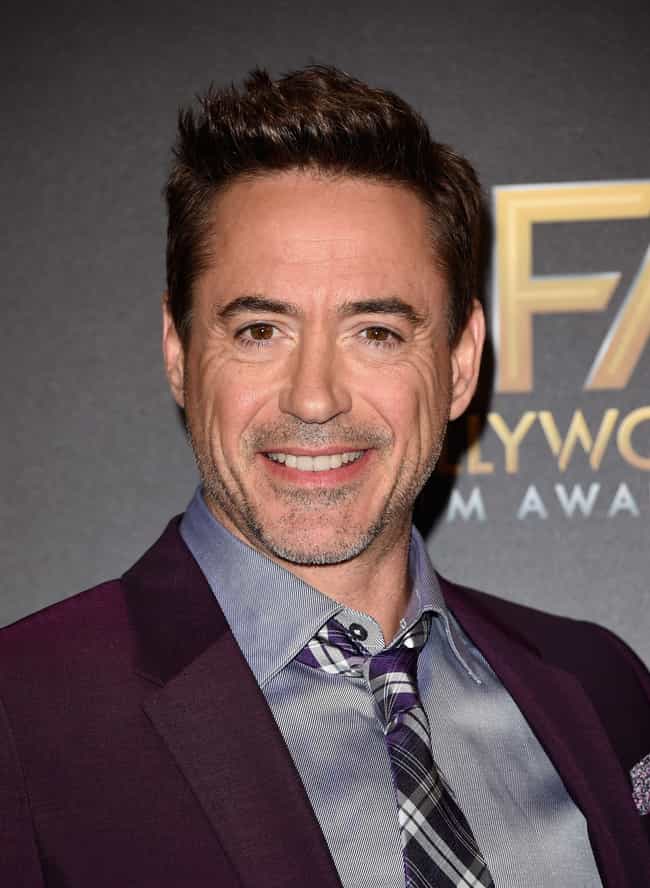 Iron Man is
averse to discussing his choppy past, he's one of the most interesting stars of the past 50 years and a multi-volume autobiography isn't too much to ask for.
Age: 50
Profession: Comedian, Singer-songwriter, Film Producer, Screenwriter, Actor
Credits: The Avengers, Iron Man, Iron Man 3, Iron Man 2

Would you read this tell-all?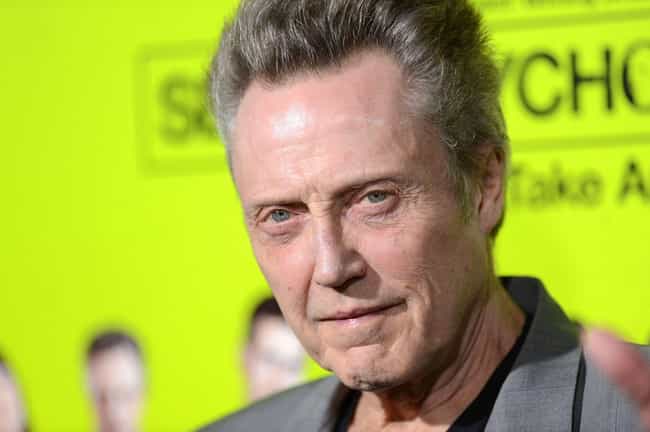 Christopher Walken (born Ronald Walken, March 31, 1943) is an American actor, dancer, director, screenwriter, and playwright who has appeared in more than 100 films and television programs, including Annie Hall (1977), The Deer Hunter (1978), The Dogs of War (1980), The Dead Zone (1983), A View to a Kill (1985), Batman Returns (1992), True Romance (1993), Pulp Fiction (1994), Antz (1998), Vendetta (1999), Sleepy Hollow (1999), Catch Me If You Can (2002), Hairspray (2007), Seven Psychopaths (2012), the first three Prophecy films, The Jungle Book (2016), and Irreplaceable You (2018). He has received a number of awards and nominations, including the Academy Award for Best Supporting Actor for ...more on Wikipedia
Age: 75
Profession: Screenwriter, Actor, Voice acting, Film Director
Credits: The Deer Hunter, Pulp Fiction, Catch Me If You Can, Wedding Crashers

Would you read this tell-all?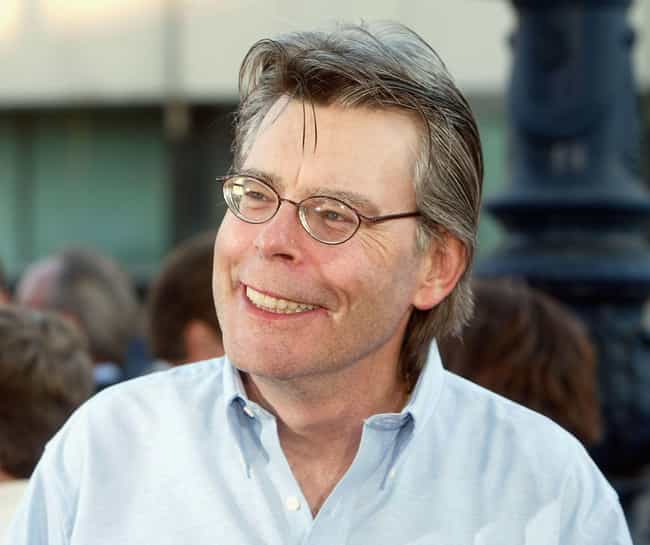 Stephen Edwin King is an American author of contemporary horror, supernatural fiction, suspense, science fiction, and fantasy. His books have sold more than 350 million copies, many of which have been adapted into feature films, miniseries, television shows, and comic books. King has published 54 novels, including seven under the pen name Richard Bachman and six non-fiction books. He has written nearly 200 short stories, most of which have been collected in book collections. Many of his stories are set in his home state of Maine. King has received Bram Stoker Awards, World Fantasy Awards, and British Fantasy Society Awards. His novella The Way Station was a Nebula Award novelette nominee. In ...more on Wikipedia
Age: 71
Profession: Columnist, Television producer, Novelist, Screenwriter, Actor, + more
Credits: The Shawshank Redemption, The Green Mile, The Shining, Stand by Me

Would you read this tell-all?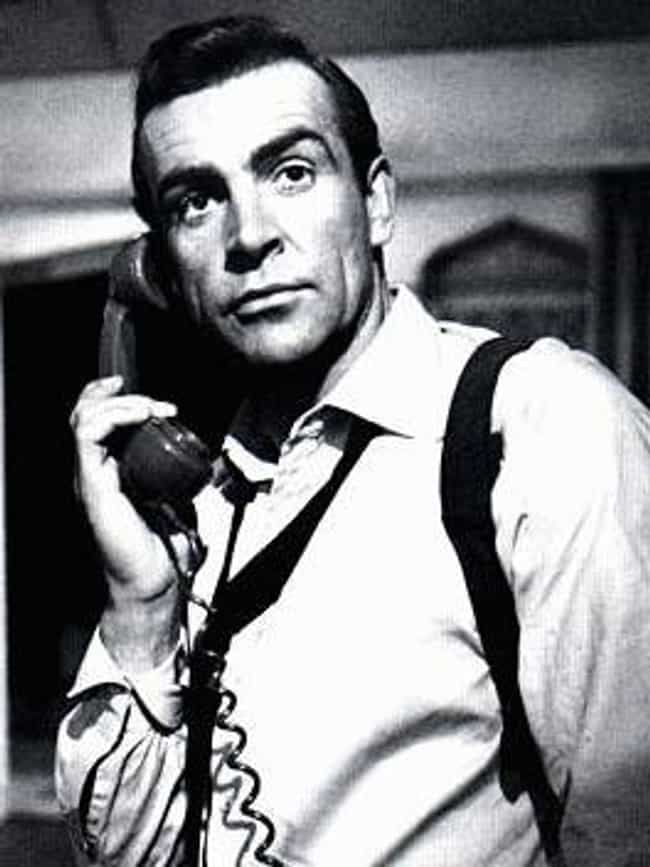 Sir Thomas Sean Connery (born 25 August 1930) is a retired Scottish actor and producer, who has won an Academy Award, two BAFTA Awards, one being a BAFTA Academy Fellowship Award, and three Golden Globes, including the Cecil B. DeMille Award and a Henrietta Award. Connery was the first actor to portray the character James Bond in film, starring in seven Bond films (every film from Dr. No to You Only Live Twice, plus Diamonds Are Forever and Never Say Never Again), between 1962 and 1983. In 1988, Connery won the Academy Award for Best Supporting Actor for his role in The Untouchables. His films also include Marnie (1964), Murder on the Orient Express (1974), The Man Who Would Be King (1975), ...more on Wikipedia
Age: 88
Profession: Film Producer, Actor, Voice acting
Credits: Dr. No, The Hunt for Red October, Indiana Jones and the Last Crusade, The Rock

Would you read this tell-all?