Entertainment
Celebrities Who Survived Sexual Abuse

Updated June 12, 2019
200.2k views
46 items
This list contains information about celebrities who were sexually abused as children. According to RAINN, the Rape, Abuse and Incest National Network, 44 percent of sexual abuse victims are under the age of 18. Several celebrities fit within this shocking statistic, as they suffered sexual abuse in their adolescence. Several famous people share their experiences to help other survivors cope with the aftermath of sexual assault.
Who is the most famous person who was sexually abused? Marilyn Monroe tops this list. Monroe spent a great deal of time in the foster care system as a child, and she suffered sexual abuse from the men in her life. Monroe was one of the first public figures to discuss her experience with abuse in public.
Some famous men have also been victims of sexual abuse. Marilyn Manson suffered from childhood sexual abuse. Manson worked the topic of abuse into his album "Smells Like Children." Gabriel Byrne was abused as a child by Christian Brothers while he was training to be a priest. Byrne says that he was "deeply hurt" by the abuse of the clergy member.
Are you surprised that so many famous people have suffered childhood sexual abuse?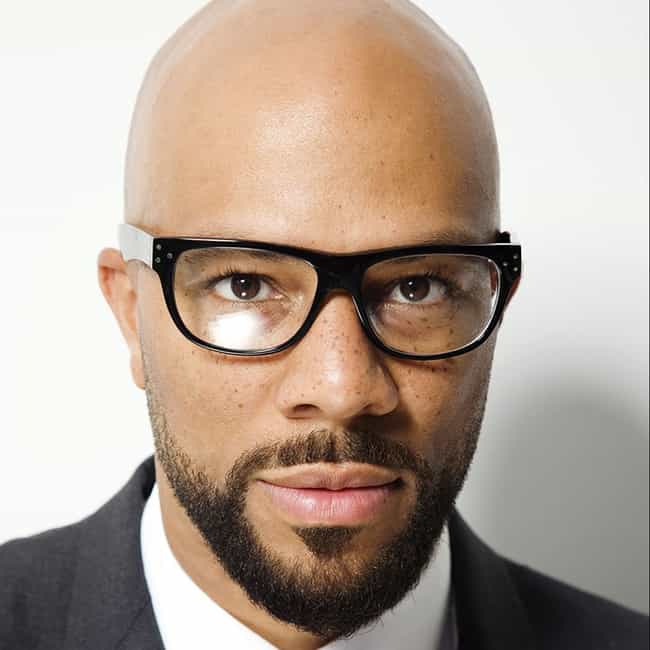 In May 2019, Common revealed in his memoir Let Love Have the Last Word that he had been abused at only 9 or 10 years old by a family friend. The Grammy-winning performer explained that he had recovered the old memory while preparing for filming The Tale with co-star Laura Dern:
"One day, while talking through the script with Laura, old memories surprisingly flashed in my mind," he writes. "I caught my breath and just kept looping the memories over and over, like rewinding an old VHS tape…I said 'Laura, I think I was abused.'"
Common said that he believes he "just pushed the whole thing" out of his head in order to survive. Now that he's facing it, Common said he forgives the man (who he calls "Brandon" in his memoir) for the one-time incident, writing: "This is love in action and I intend to practice it."
Born: 1972-03-13
Birthplace: Chicago metropolitan area, Illinois, Chicago, United States of America, United States, + more
Profession: Poet, Rapper, Musician, Model, Author, + more
Credits: Smokin' Aces, Selma, Wanted, Now You See Me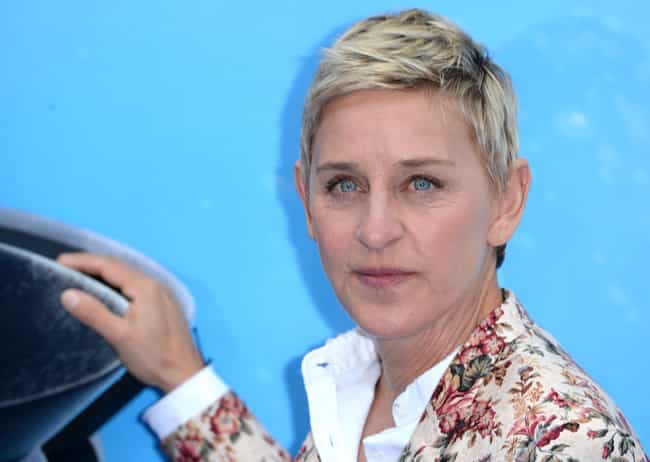 After Dr. Christine Blasey Ford described her alleged assault by Supreme Court nominee Brett Kavanaugh in September 2018, many women felt they too could open up about assaults from their pasts, including Ellen DeGeneres.
DeGeneres spoke with actress Busy Philipps, who also opened up about how she was violated at the age of 14. After Philipps described to DeGeneres how she felt it was time to share, DeGeneres did the same:
I was 15 and I had something happen to me and when I watched Dr. Ford, anyone who's had something happen to them, you just get so angry when someone doesn't believe you or say, 'Why did you wait so long?' It's because we're girls and we're taught not to say anything and go along with it. So you at 14, me at 15, God knows how many people in this audience have had something happen to them.
DeGeneres then asked her audience how many were also victims, and although viewers at home didn't see the audience, DeGeneres's face looked disheartened at what she saw. She then said, "I'm so sorry that happened to you. I'm so sorry that it happened to all of us."
Born: 1958-01-26
Birthplace: Metairie, Louisiana, United States of America
Profession: Television presenter, Comedian, Television producer, Film Producer, Screenwriter, + more
Credits: Ellen: The Ellen DeGeneres Show, The Oscars, Ellen DeGeneres: Here and Now, The 79th Annual Academy Awards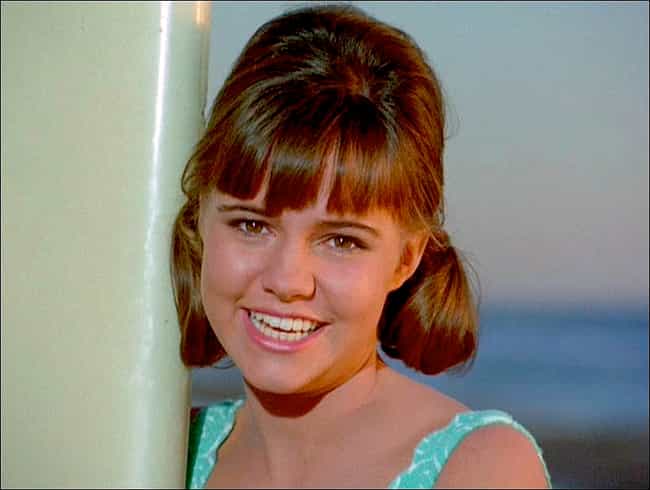 In September 2018, actress Sally Field sat down with the New York Times to discuss her memoir, In Pieces. In the memoir, the two-time Oscar winner alleges that her stepfather - stuntman/actor Jock Mahoney - abused her when she was 14 years old. She claims he called her into his bedroom alone. Mahoney died in 1989.
"I knew. I felt both like a child, helpless, and not a child. Powerful. This was power. And I owned it. But I wanted to be a child - and yet," she wrote.
Field also recalls two other times when men in Hollywood abused her. She said she woke up with actor Jimmy Webb "on top of me, grinding away to another melody." During an audition, Field claims director Bob Rafelson needed her to kiss him as part of the audition process for the 1976 film Stay Hungry.
Born: 1946-11-06
Birthplace: Pasadena, California, United States of America
Profession: Television director, Television producer, Film Producer, Screenwriter, Actor, + more
Credits: Mrs. Doubtfire, Forrest Gump, Lincoln, The Amazing Spider-Man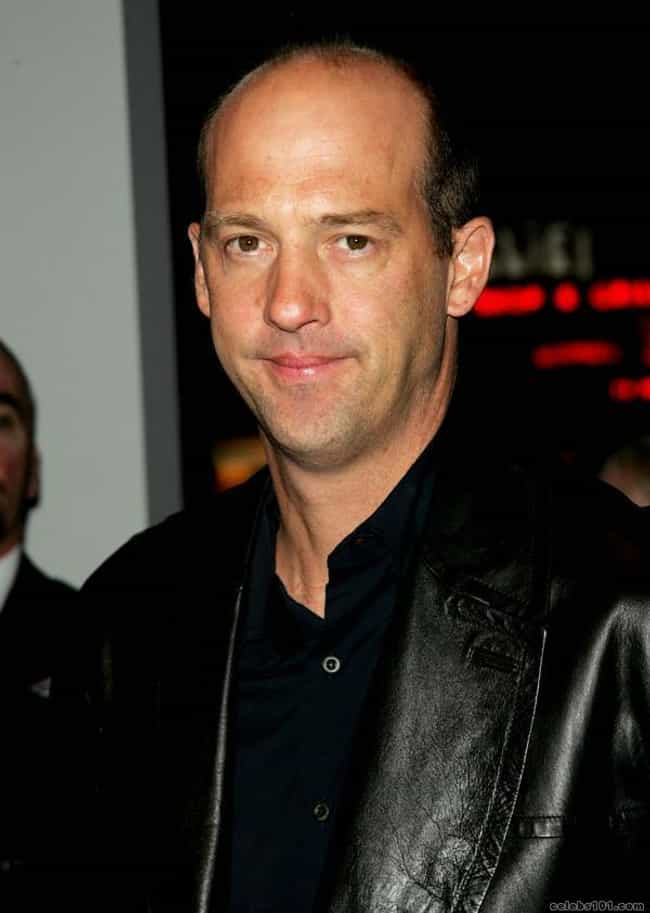 Top Gun actor Anthony Edwards announced in 2017 that he was molested by Gary Goddard as a child. Goddard - the CEO of the Goddard Group, an entertainment design firm - allegedly molested Edwards and several of his friends in the 1970s. In an emotional post on Medium, Edwards said the abuse made him feel powerless and helpless. He said he has since received therapy to deal with what happened to him, but is angry Goddard never faced any real consequences.
Born: 1962-07-19
Birthplace: Santa Barbara, California, United States of America
Profession: Television director, Film Producer, Actor
Credits: Fast Times at Ridgemont High, Top Gun, Zodiac, ER, Revenge of the Nerds, + more