Living
Celebrities Whose Faces Totally Changed

102k votes
15.6k voters
1.6M views
17 items
List Rules Compare the before and after photos of each celebrity and vote up the celebrities whose faces have most drastically changed
Ahhh, the magic of Hollywood. Everyone expects a little lifting, tucking, and plumping. But full on face swaps? Yikes! Take a look at the celebrities on this list whose faces have totally changed.
No one can ever be 100% sure if it's make-up, age, or something that rhymes with "Go-tox,"but it is painfully clear that there are big time changes happening to a lot of celebrity faces. Renée Zellweger shocked the world when she debuted her "new" face at the 2014 Elle Women in Hollywood Awards. And have you seen Meg Ryan lately? No one really has – but people have seen someone who is claiming she's Meg Ryan. Kathy Griffin is one of the most known celebrities whose faces changed. And Heidi Montag sparked her own celebrity face controversy when she had a reported 10 procedures in one day.
While some of the celebs on this list cite new diets – like Olivia Munn's obsession with Japanese potatoes – a lot of these celebs have also copped to the fact that they've been injected and filled, including Nicole Kidman and Melanie Griffith. As for the others, well, they're not talking, but it's not like the world doesn't know what's going on...
You better get scrolling before these celebs update their faces again. Vote up the craziest face change!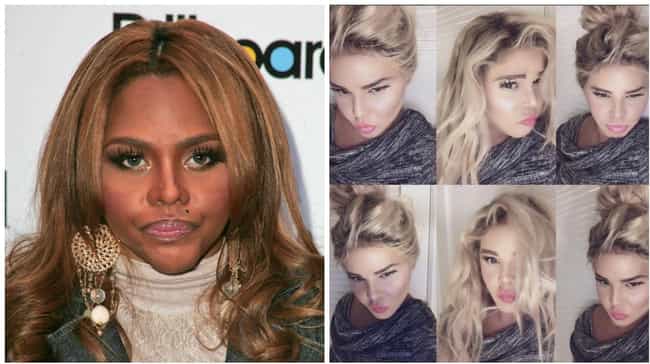 If you haven't seen Lil' Kim's face in a few years, you seriously will not believe what she looks like now. According to HuffPost UK (and the fact that it's super obvious) Lil' Kim's new face(s) are all the result of plastic surgery. She's faced extra-harsh criticism on social media for appearing to have lightened her skin color in addition to totally altering her facial features.

Do they look totally different?
The interwebs have long speculated that Kylie Jenner has gone under the knife, or at least gotten fillers. How else could you describe the lips that launched the whole "Kylie Jenner Challenge"? According to
OK! Magazine
, even
her friends are "convinced" she's had much much more done than just lip fillers.
Do they look totally different?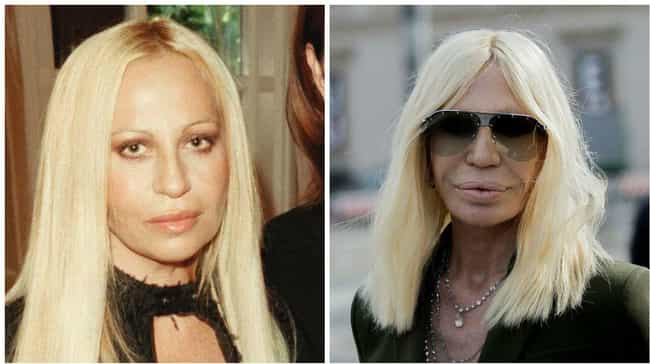 Donatella Versace is known for creating jaw-dropping looks - on and off - the runway. Hollywood Life had plastic surgeon Dr. Steve Fallek weigh in on the fashion mogul's face: "She's pretty much had it all. Botox, fillers, lasers for the skin. Minimal recovery time for those, though there can be some redness of the skin for a few weeks with laser therapy."

Do they look totally different?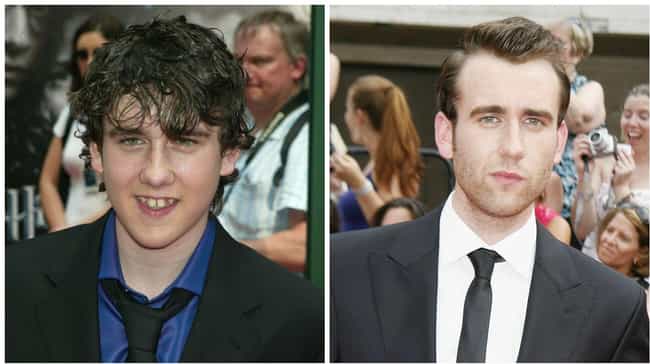 Matthew Lewis basically broke the internet when pics of his hot/bod/hot face/ hot everything surfaced on Twitter. We can attribute Neville Longbottom's magical face change to good old-fashioned puberty and growing up, but the body change was mostly for a movie role. As the actor told ET, he gave up alcohol in order to portray a triathlete in the film Me Before You.

Do they look totally different?