Food
Celebrities Who Have Their Own Alcohol Brands

Updated August 30, 2019
27k views
19 items
As if you needed another reason so get tipsy, these companies combined everyone's two favorite things: celebrities and alcohol. Mix those ingredients together, and boom! Instantly great sales numbers. No wonder new celebrity alcohol brands are popping up at your local watering hole every happy hour. If you're ready to stop drinking the generic brands and find out how the other half drinks, just chose your next libation from this list of celebrities who have their own alcohol brands.
Alcohol companies love hooking up with celebrities. A big star can instantly define a brand, not to mention immediately cause fans to rush out and buy a bottle. Seriously, aren't you intrigued by Justin Timberlake's 901 Sauza tequila? With all the money those two have, they're bound to have some fancy tastes.
Combining celebrities with alcohol brands is definitely a recipe for success. What celeb wouldn't want to endorse an alcohol brand? Just think: free vodka, tequila, or rum for life! Plus you get paid to drink it! Or, if you're like Ludacris or Drew Barrymore, it's not just about endorsing a brand, it's about creating your own. Ludacris was actually involved in the blending of Conjure Cognac, and Drew Barrymore's Pinot Grigio was inspired from her travels all over the world.

Cheers to these celebrity liquor brands!
In 2016, AC/DC announced they would be releasing their own
high-quality tequila
. The band had previously entered the beverage market with offerings like beer, wine, and a High Voltage energy drink. The tequila, named Thunderstruck after their 1990 hit, comes in
Silver, Reposado and Anejo and sells for $29.99-39.99.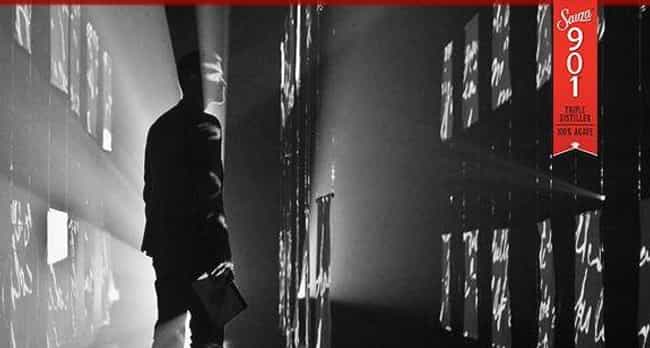 As Justin Timberlake proclaims on the 901 Tequila website, "I have spent the last several years creating a premium brand that captures the passion I have for tequila." The collaboration with Casa Sauza resulted in a tequila that is smooth and triple distilled. According to the site: "Justin Timberlake drinks his Sauza® 901® straight.
Why? Because a straight glass of Sauza® 901®premium tequila allows the unique flavor of the 100% blue weber agave to stand alone." Perfect for pairing with your suit and tie.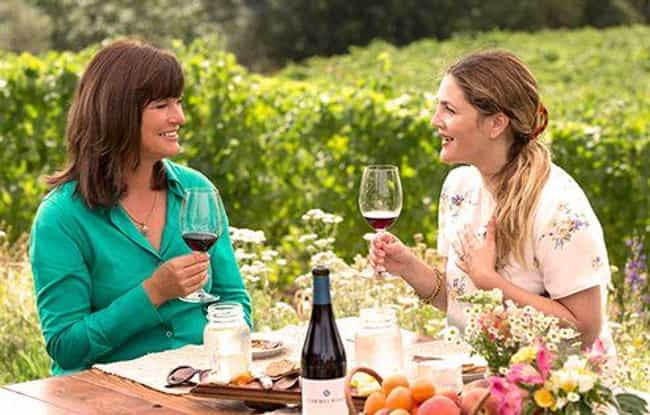 As Drew Barrymore wrot on the Barrymore Wines website: "I am passionate about wine. There is so much to discover and experience and my travels help me do that." The collaboration between Drew Barrymore and Carmel Road Winemaker Kris Kato yielded a fresh, lively Pinot Grigio that can be paired with anything (except maybe Drew Barrymore movies).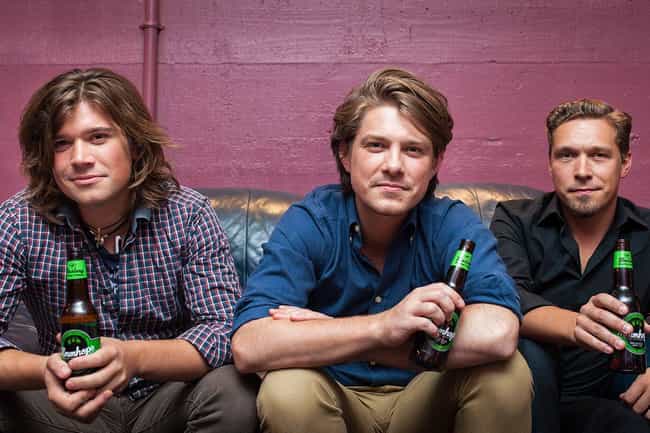 The three brothers that brought us "MMMBop" also brought the world "MMMHops." According to the Hanson Brothers Beer website, all they did was "take the best ingredients, along with total dedication to the craft, and brew with passion."
Additionally, a percentage of the proceeds from their beers sales go to providing clean water to communities in need.