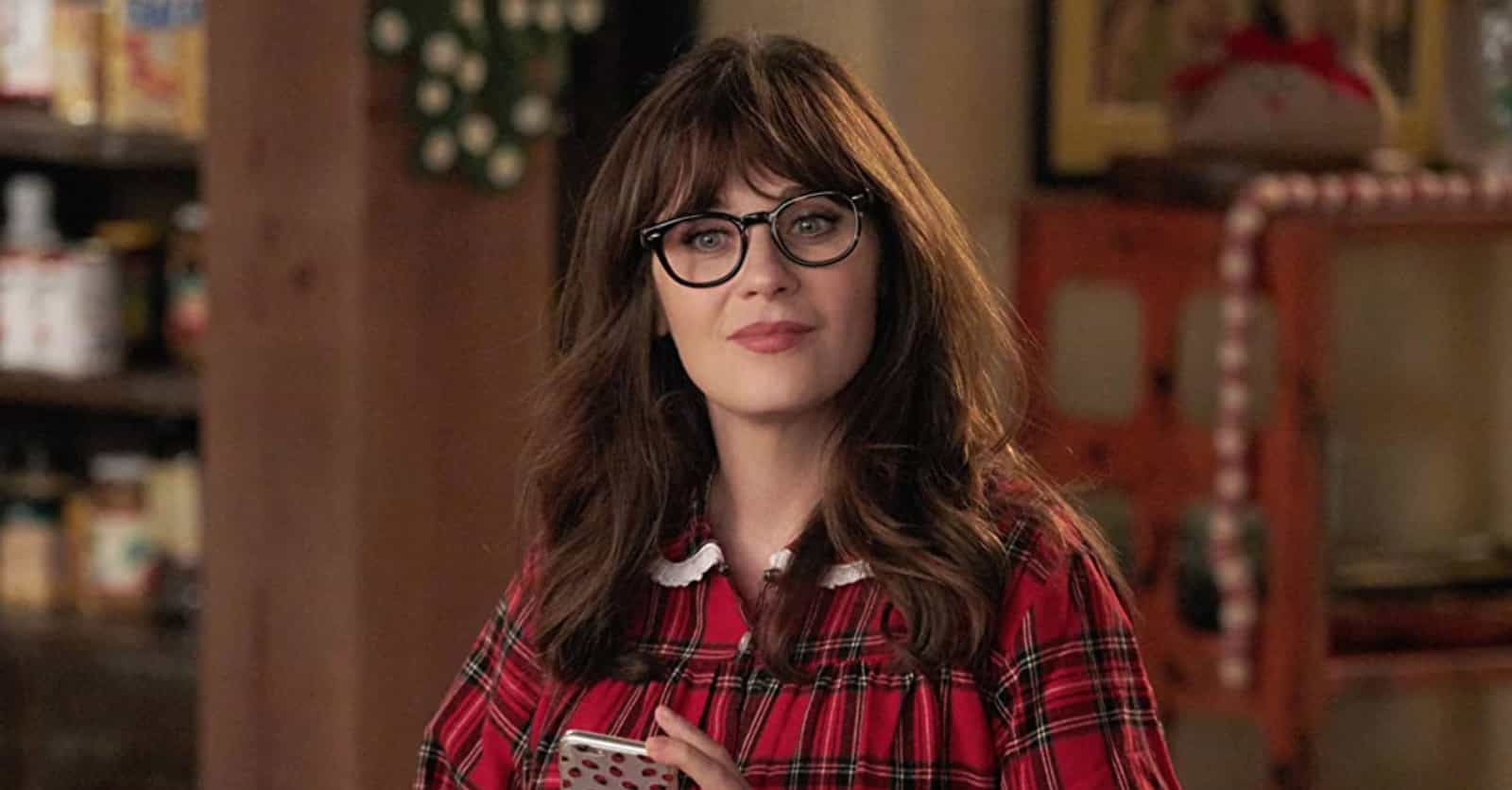 205+ Capricorn Moon Celebrities

Updated August 22, 2023
31.6K views
208 items
Voting Rules
Only celebrities with Capricorn moons.
There are plenty of big name celebrities with Capricorn moon signs. Reese Witherspoon, Frank Ocean, and Brad Pitt are just a few of the Capricorn moon celebrities. What is Capricorn moon? Capricorn moon, meaning your moon sign is Capricorn, means that your emotional world and inner self are represented through the Capricorn lens. This type of sign is often said to represent your essence. The "moon sign" is part of the big three in astrology that help to determine your personality. The trio includes the sun sign, the moon, and the rising or ascendant sign.
Some Capricorn moon traits and characteristics include being determined, disciplined, and responsible. Celebrities with Capricorn moon are cool and collected. A celebrity with their moon in Capricorn has a good business sense and likes stability.
If you're wondering how to spot a Capricorn moon, it may be easier than you think. There is said to be a certain Capricorn moon appearance. The Capricorn moon physical appearance is typically an attractive physique with deep eyes. The Capricorn moon appearance gives a feeling of the element of earth, and they dress in classic styles.
Kourtney Kardashian is a famous Capricorn moon woman, and Dwayne Johnson is a famous Capricorn moon man. Some stars, like Lin-Manuel Miranda, have a Capricorn sun and moon. Read on below for more information about these celebrities with Capricorn moon signs.
Sun sign: Aries
Rising sign: Leo

Laura Jeanne Reese Witherspoon (born March 22, 1976) is an American actress, producer, and entrepreneur. The recipient of several accolades, including an Academy Award and a Primetime Emmy Award, she is among the highest-paid actresses in the world, as of 2019. Time magazine named her one of the 100 most influential people in the world in 2006 and 2015. Born in New Orleans, Louisiana, and raised in Nashville, Tennessee, Witherspoon began her career as a teenager, making her screen debut in The Man in the Moon (1991). She also starred opposite Mark Wahlberg in Fear (1996). Her breakthrough came in 1999 with a supporting role in Cruel Intentions and for her portrayal of Tracy Flick in the black comedy Election. She achieved wide recognition with her role as Elle Woods in the comedy Legally Blonde (2001) and its 2003 sequel, and for her starring roles in the romantic comedy Sweet Home Alabama (2002) and romantic drama Water for Elephants (2011). In 2005, her portrayal of June Carter Cash in the biographical musical film Walk the Line garnered critical acclaim and won her the Academy Award for Best Actress. Her credits also include voice work for the animated films Monsters vs. Aliens (2009) and Sing (2016). Witherspoon owns the production company Hello Sunshine, under which she produced the thriller Gone Girl and the drama Wild (both 2014). She also starred as Cheryl Strayed in the latter, for which she received a second nomination for the Academy Award for Best Actress. In 2017, she began producing and starring in the HBO drama series Big Little Lies, for which she won the Primetime Emmy Award for Outstanding Limited Series. Witherspoon also owns a clothing company Draper James, and she is actively involved in children's and women's advocacy organizations. She serves on the board of the Children's Defense Fund (CDF) and was named Global Ambassador of Avon Products in 2007, serving as honorary chair of the charitable Avon Foundation. She received a star on the Hollywood Walk of Fame in 2010.

Sun sign: Scorpio
Rising sign: Scorpio

Frank Ocean (born October 28, 1987) is an American singer, songwriter, rapper, record producer, and photographer. Ocean began his musical career as a ghostwriter, prior to joining hip hop collective Odd Future in 2010, and the following year released Nostalgia, Ultra, his debut mixtape. The mixtape was a critical success and generated the single "Novacane", which peaked at number 82 on the Billboard Hot 100 and was later certified platinum. Ocean subsequently secured a recording contract with Def Jam Recordings in 2012. Ocean released his debut studio album, Channel Orange, in July 2012; it debuted at number two on the Billboard 200 and was soon certified platinum. The album received universal acclaim from critics and won Ocean his first Grammy Award, for Best Urban Contemporary Album. His second album, Blonde, was released in 2016 and was subject to controversy after Ocean endured protracted contract disputes with Def Jam, which led to the album suffering repeated delays. Released independently, Blonde debuted at number one in several countries and was also highly acclaimed by critics.

Lin-Manuel Miranda

01/16/1980

Sun sign: Capricorn
Rising sign: Aries

Lin-Manuel Miranda (born January 16, 1980) is an American composer, lyricist, rapper, singer, actor, playwright and producer, widely known for creating and starring in the Broadway musicals In the Heights and Hamilton. His awards include a Pulitzer Prize, three Tony Awards, three Grammy Awards, an Emmy Award, a MacArthur Fellowship, and a Kennedy Center Honor in 2018. Miranda wrote the music and lyrics for the 2008 Broadway musical In the Heights. His work won the Tony Award for Best Original Score, the show's cast album won the Grammy Award for Best Musical Theater Album, and the show won the Tony Award for Best Musical. Miranda was also nominated for the Tony Award for Best Actor in a Musical for his lead role. He gained wider recognition for writing the book, music and lyrics for Hamilton, which has been acclaimed as a pop culture phenomenon since its Broadway premiere in 2015. The show earned the Pulitzer Prize for Drama, the Grammy Award for Best Musical Theater Album, and was nominated for a record-setting 16 Tony Awards, of which it won 11, including Best Musical, Best Original Score and Best Book. For portraying the titular role, Miranda was nominated for another Tony Award for Best Actor in a Musical. The Hamilton cast recording spent ten weeks atop Billboard's Top Rap Albums chart in 2015, while The Hamilton Mixtape, an album of covers of songs from the musical, developed by and featuring Miranda, reached number one on the Billboard 200. Miranda's television work includes recurring roles on The Electric Company (2009–2010) and Do No Harm (2013). He hosted Saturday Night Live for the first time in 2016 and earned his first Emmy award nomination for acting. Among other film work, Miranda contributed music and vocals for a scene in Star Wars: The Force Awakens (2015); wrote music and songs in the animated musical Moana (2016), which gained him nominations for the Golden Globe Award for Best Original Song and the Academy Award for Best Original Song, for the song "How Far I'll Go"; and starred as Jack in the musical fantasy Mary Poppins Returns (2018), for which he was nominated for a Golden Globe Award for Best Actor – Motion Picture Musical or Comedy. Miranda has been politically active, most notably on behalf of Puerto Rico. He met with politicians in 2016 to speak out in favor of debt relief for Puerto Rico, and raised funds for rescue efforts and disaster relief after Hurricane Maria struck the island in 2017.

Sun sign: Capricorn
Rising sign: Capricorn

Zooey Claire Deschanel (born January 17, 1980) is an American actress, model and singer-songwriter. She made her film debut in Mumford (1999) and next obtained a supporting role in Cameron Crowe's film Almost Famous (2000). Deschanel is known for her deadpan roles in comedy films such as The Good Girl (2002), The New Guy (2002), Elf (2003), The Hitchhiker's Guide to the Galaxy (2005), Failure to Launch (2006), Yes Man (2008) and 500 Days of Summer (2009). She has ventured into more dramatic territory with Manic (2001), All the Real Girls (2003), Winter Passing (2005), and Bridge to Terabithia (2007). From 2011 to 2018, she played Jessica Day on the Fox sitcom New Girl, for which she received an Emmy Award nomination and three Golden Globe Award nominations. For a few years starting in 2001, Deschanel performed in the jazz cabaret act If All the Stars Were Pretty Babies with actress Samantha Shelton. In 2006, Deschanel teamed up with M. Ward to form She & Him, and subsequently released their debut album, Volume One, in 2008. They have since released five albums: Volume Two, in 2010, A Very She & Him Christmas in 2011, Volume 3 in 2013, Classics in 2014, and Christmas Party in 2016. She received a Grammy Award nomination for Best Song Written for Visual Media for "So Long", which was featured in the 2011 film Winnie the Pooh soundtrack. Besides singing, she plays keyboards, percussion, banjo, and ukulele.Deschanel is also a co-founder of the female-focused website HelloGiggles, which was acquired by Time, Inc. in 2015.

Sun sign: Sagittarius
Rising sign: Sagittarius

William Bradley Pitt (born December 18, 1963) is an American actor and film producer. He has received multiple awards and nominations including an Academy Award as producer under his own company, Plan B Entertainment. Pitt first gained recognition as a cowboy hitchhiker in the road movie Thelma & Louise (1991). His first leading roles in big-budget productions came with the drama films A River Runs Through It (1992) and Legends of the Fall (1994) and horror film Interview with the Vampire (1994). He gave critically acclaimed performances in the crime thriller Seven and the science fiction film 12 Monkeys (both 1995), the latter earning him a Golden Globe Award for Best Supporting Actor and an Academy Award nomination. Pitt starred in the cult film Fight Club (1999) and the heist film Ocean's Eleven (2001) and its sequels, Ocean's Twelve (2004) and Ocean's Thirteen (2007). His greatest commercial successes have been Troy (2004), Mr. & Mrs. Smith (2005), and World War Z (2013). Pitt received his second and third Academy Award nominations for his leading performances in The Curious Case of Benjamin Button (2008) and Moneyball (2011). He produced The Departed (2006) and 12 Years a Slave (2013), both of which won the Academy Award for Best Picture, and also The Tree of Life (2011), Moneyball, and The Big Short (2015), all of which garnered Best Picture nominations. As a public figure, Pitt has been cited as one of the most influential and powerful people in the American entertainment industry. For a number of years he was cited as the world's most attractive man by various media outlets, and his personal life is the subject of wide publicity. In 2000, he married actress Jennifer Aniston; they divorced in 2005. In 2014, Pitt married actress Angelina Jolie. They have six children together, three of whom were adopted internationally. In 2016, Jolie filed for a divorce from Pitt, which was finalized in 2019.

Sun sign: Taurus
Rising sign: Libra

Dwayne Douglas Johnson (born May 2, 1972), also known by his ring name The Rock, is an American actor, producer, and former professional wrestler. Johnson was a professional wrestler for the World Wrestling Federation (WWF, now WWE) for eight years prior to pursuing an acting career. His films have grossed over $3.5 billion in North America and over $10.3 billion worldwide, making Johnson one of the highest-grossing box-office stars of all time.Johnson was a college football player for the University of Miami, with whom he won a national championship in 1991. He initially aspired for a professional career in football and entered the 1995 NFL Draft, but he went undrafted. As a result, Johnson signed with the Calgary Stampeders of the Canadian Football League (CFL), but was cut from the team in the middle of his first season. Shortly after, he began training as a professional wrestler.In 1996, Johnson secured a contract with the WWF and was promoted as the first third-generation wrestler in the company's history, as he is the son of Rocky Johnson and grandson of Peter Maivia. He rose to prominence after developing a charismatic persona of a boastful trash-talking wrestler named The Rock. He subsequently won his first WWF Championship in 1998 and helped usher the WWF into the "Attitude Era", a boom period in the company's business in the latter 1990s and early 2000s which still hold professional wrestling records for television ratings. In 2004, he left the WWE to pursue an acting career and went on a seven-year hiatus before returning in 2011 as a part-time performer until 2013, before wholly retiring in 2019. Considered to be one of the greatest professional wrestlers and biggest draws of all-time, The Rock headlined the most bought professional wrestling pay-per-view event, WrestleMania XXVIII, and was featured in among the most watched episodes of WWE's television shows, WWE Raw and WWE SmackDown. He has won several championships, being a two-time Intercontinental Champion, a five-time tag team champion, and a ten-time world champion. He was also a Royal Rumble match winner and WWE's sixth Triple Crown champion. Johnson had his first acting role in The Mummy Returns (2001), and played his first lead role in the spin-off The Scorpion King (2002). He has since starred in numerous other films, including The Rundown (2003), The Other Guys (2010), Moana (2016), and Jumanji: Welcome to the Jungle (2017). Johnson's most successful box office role has been Luke Hobbs in The Fast and the Furious franchise. He first appeared as the character in Fast Five (2011) and helped catapult the film series into one of the top-grossing movie franchises in history. The character's popularity led to The Fast and the Furious spin-off movie Hobbs & Shaw (2019).Johnson has also attained success as an author and producer. In 2000, he released an autobiography titled The Rock Says... which debuted at number one on The New York Times Best Seller list. In 2012, he founded the entertainment production company Seven Bucks Productions, which has since produced several films. Consistently ranked among the world's highest paid actors, Johnson made the Time 100 Most Influential People in the World list in both 2016 and 2019.