Celebrities
13 Celebrities Who Have Hidden Piercings And Tattoos

Updated October 13, 2018
33.1k views
13 items
If you're a fan of piercings or ink, you might be pleasantly surprised to find out that there are a large number of celebrities with hidden tattoos you may have never even seen. Here you'll find a list of your favorite stars who have managed to keep their body art on the down low. Not only will you find celebrities with hidden piercings but you'll get a glimpse at some of Hollywood's tucked away tats as well.
Amid the following collection of celebrities with secret tattoos, you'll find stars who have explained their hidden ink as well as those who prefer to keep select pieces of their body art a mystery to the world. You'll find out which stars have secret memorial tattoos and even which one has a hilarious tattoo of a sperm on her ankle and why.
So come on in and get a load of some of Hollywood's hidden ink and piercings as you find out who has body art you might've never expected and where.
As Sandra Bullock reveals in this interview, her reasons for keeping her tattoo hidden are incredibly personal. Her ink is in honor of her mother and is positioned right over her heart.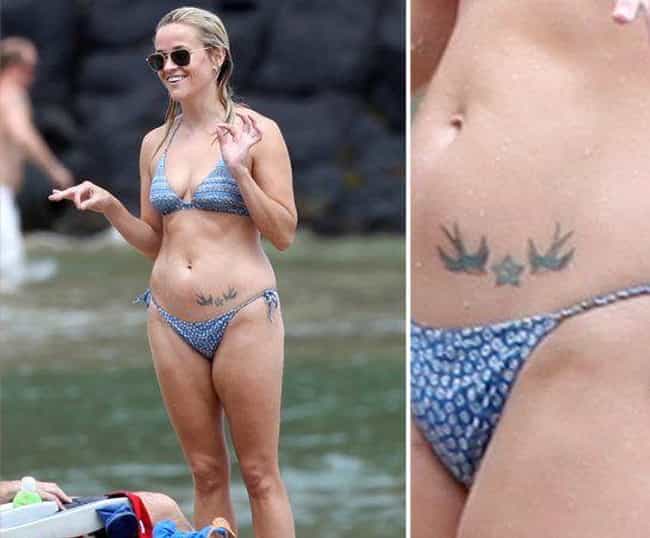 During a vacation in 2011, it was revealed that Reese has a cool little tattoo of a star flanked by two birds right above her bikini line.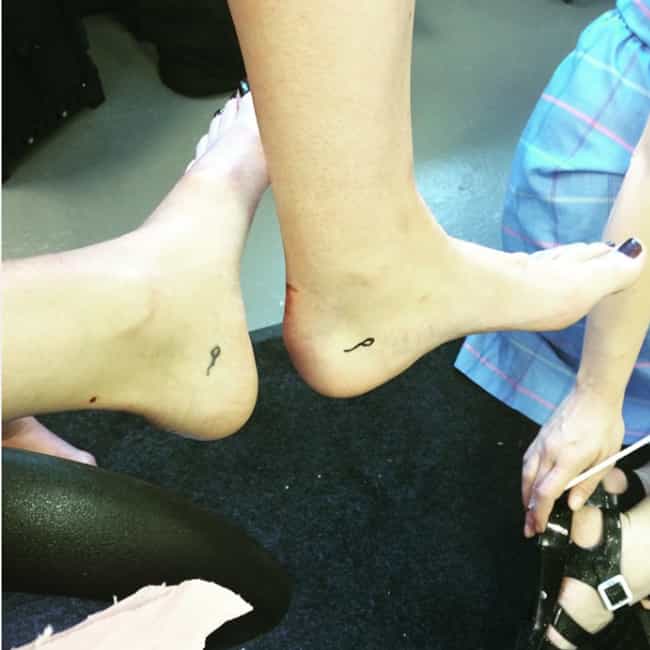 Believe it or not, American sweetheart Mandy Moore has a tattoo on her ankle and it's of exactly what it looks like. Yep, that is indeed a sperm that tattooed on her ankle. The surprising tat is a reference to an inside joke she and her band had while on tour. She once explained that they had a rule about not masturbating in the shower because no one wanted "babies on their feet." They even wrote a song about it. She later tattooed on the small sperm as a joke to commemorate their time together.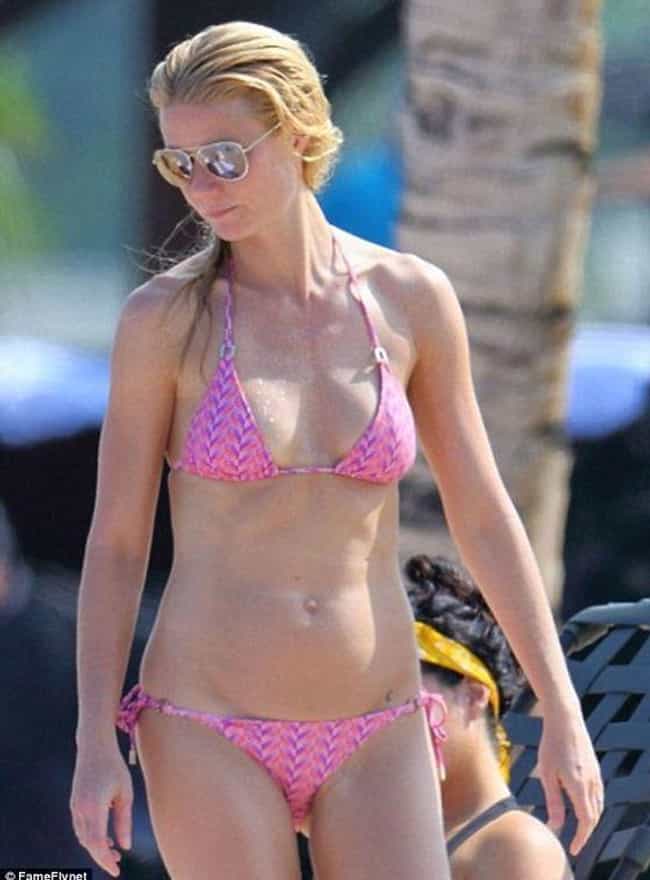 If you look closely, you can see a small "C" right about Gwyneth's bikini line. She inked it on as a tribute to her then-husband during her marriage to Coldplay's Chris Martin.